The Recording Academy announced on Tuesday the nominees for the 65th Grammy Awards, with stars like Beyoncé, Taylor Swift, Adele and Kendrick Lamar netting nods in top categories.
While some of the year's most successful artists were named, the list contained some surprises. Abba received multiple nominations, including record of the year for "Don't Shut Me Down." Mary J. Blige was also included in that category, with "Good Morning Gorgeous." But other examples stand out in this year's Grammy nods.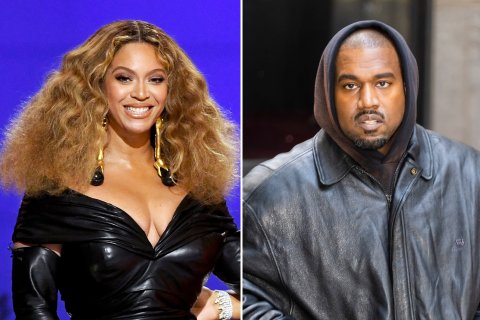 Biggest Surprises
1) Beyoncé and Bad Bunny Make History
While it's not really a surprise that the singer and the music from her new Renaissance album turned up in several categories, it's still noteworthy that she made history. Beyoncé is not only the top nominee for the year, with nine nominations; she also increased her career nomination total to 88. That number ties her with her husband, Jay-Z, for the most Grammy nominations received by any artist.
Meanwhile, Bad Bunny earned the distinction of having the first Spanish-language release named in the album of the year category. The nomination goes to his record-breaking 2022 album, Un Verano Sin Ti.
2) Abba on a Comeback
Nearly 40 years after their last studio album, Abba released Voyage in late 2021 to critical acclaim. Now the Swedish supergroup has nods in major Grammy categories, including album of the year and record of the year.
3) Bonnie Raitt Named for Song of the Year
Few critics or oddsmakers likely had Raitt picked for a song of the year nomination, but the blues singer/guitarist's track "Just Like That" made the cut.
Biggest Snubs
1) Megan Thee Stallion
Though she won as best new artist at the 2021 Grammys, Megan Thee Stallion was overlooked last year for her full-length debut, Good News. The Houston rapper was once again left out in the cold this year, as her sophomore release, Traumazine, was absent from the list of nominees. Besides being beloved by critics, the album featured popular singles like "Plan B" and "Sweetest Pie."
2) Ye
Ye, who legally changed his name from Kanye West in 2021, received zero nominations for Donda 2, his 2022 album. The news is hardly surprising given his controversial year, which has been largely marked by his antisemitic rants. But the rapper was a Grammy darling for years. Even his 2019 release, Jesus Is King, which was maligned by many critics, won for best contemporary Christian music album at the 2021 Grammys.
3) Nicki Minaj
The rapper recently voiced her displeasure about the Recording Academy's decision to list her hit "Super Freaky Girl" as pop rather than rap. However, it appears the argument was much ado about nothing, as Minaj wasn't nominated for anything this year.
Hip-hop artists were by far not the only genre snubbed this year. Elton John's duet with Britney Spears, "Hold Me Closer," was one of the year's favorite comeback stories, yet it didn't make the cut in any song categories. Carrie Underwood, Zach Bryan, Blackpink and Demi Lovato were other artists who enjoyed acclaim and commercial success but were omitted from the nominations.
Even Taylor Swift fans may be upset. The singer's Red (Taylor's Version) wasn't named in the record of the year category, even though she was nominated for song of the year and best music video.
New Categories
The Grammys also added five new categories this year. One of the awards will be a songwriter of the year honor to be given to a nonperforming composer. Another notable new addition is best spoken word poetry album, and the nominees include Amanda Gorman, perhaps best known for being the youngest poet to read at a U.S. presidential inauguration.
The other new categories are best alternative music performance, best Americana performance and best score soundtrack for video games and other interactive media. There is also a new "special merit award" for best song for social change.
The Grammys website has the full list of the nominations. The February 5 ceremony will air live on CBS and stream live on demand on Paramount+.
Do you have a tip on an entertainment story that Newsweek should be covering? Do you have a question about music? Let us know via entertainment@newsweek.com.