'The Grand Tour' Star Richard Hammond Responds to 'Coming Out' Backlash, Says He Isn't 'Anti-Gay': Exclusive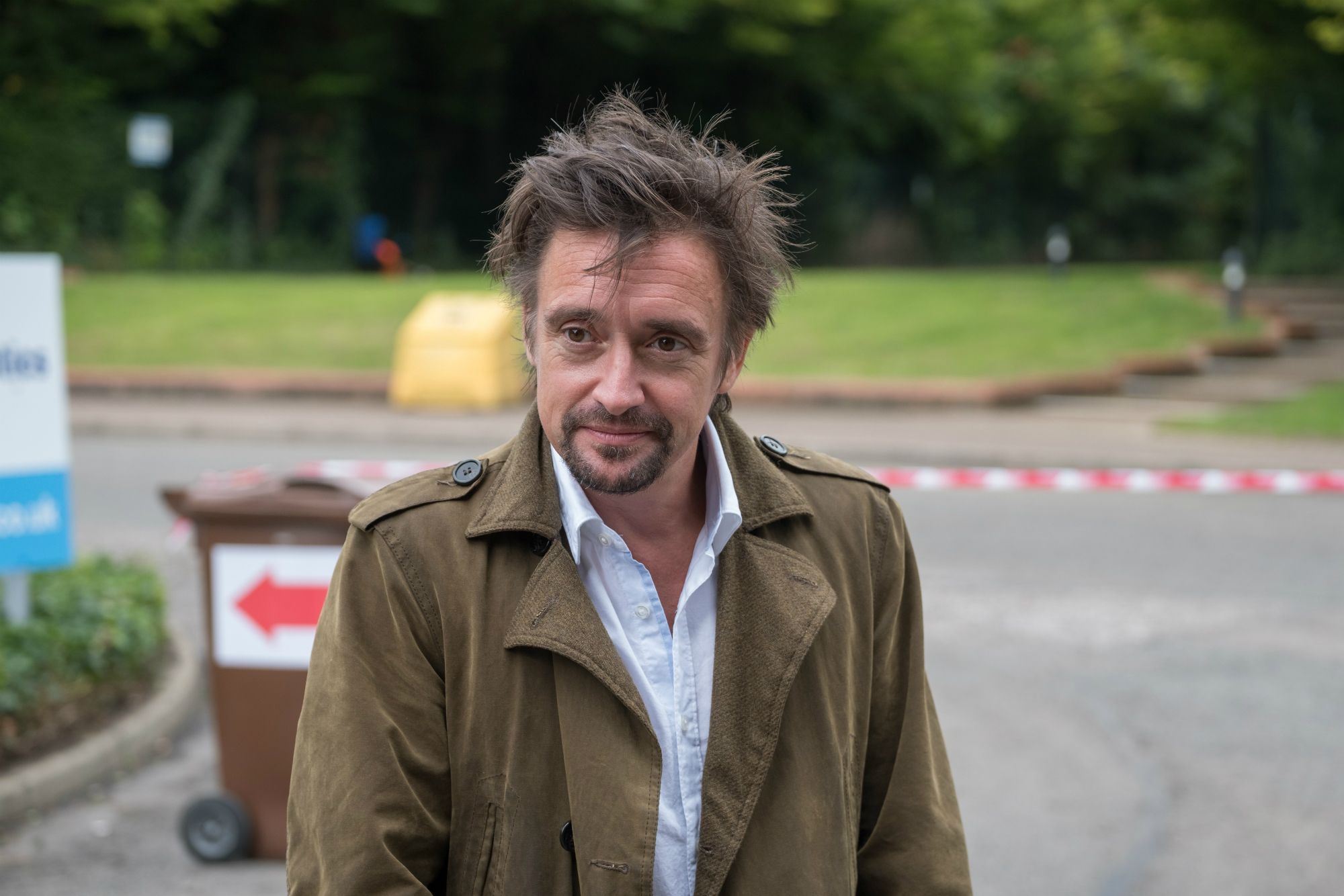 The Grand Tour star Richard Hammond has clarified comments he made, saying he doesn't understand why gay people "feel the need" to come out publicly.
The 47-year-old's remarks to the Sunday Times sparked backlash on social media and some Twitter users said his remarks were homophobic.
Speaking ahead of the second season of Amazon Prime Video's motoring show, the British television presenter told the Sunday Times, "It may be because I live in a hideously safe and contained middle-class world, where a person's sexuality is not an issue, but when I hear of people in the media coming out, I think, why do they even feel the need to mention it?
"It is so old-fashioned to make a big deal of it. That isn't even an interesting thing to say at a dinner party any more," he added.
Responding to the growing furor by phone Thursday, Hammond tells Newsweek: "I entirely reject any criticism of me being anti-gay. That's just not the case."
Hammond says his comments were reflective of his experiences in the "frightfully middle class, comfortable world I live in," and not meant to denigrate gay people in parts of the world where homophobia is still a punishable crime.
"The very last thing I am is in any way anti-gay. And I said I believe that love is love is love," he explains. "You'd have to have your head so buried in the sand not to be aware of the fact there are places in the world where it's difficult for people to be who they are. I wouldn't deny that, absolutely. But that isn't who I was talking about."
Hammond says he feels his teenage daughters are growing up in a more progressive society, where the LGBT+ community is more accepted, and for them being gay is "no big deal" and not "any way controversial."
"Perhaps the point I was trying to make was that sometimes, for older generations it's been a very different journey to being able to be honest about themselves and they've had to fight for it," he says. "Whereas there is, and I very much hope so, a generation for whom it isn't really such an issue. They're not going to be persecuted on the grounds of their sexuality or miss out on opportunities. They can simply be who they are, and that's how the world should be."
"There are people who are genuinely homophobic and they would disagree with my view that love is love and people are who they are," Hammond adds.
The Grand Tour Season 2 streams globally on Amazon Prime Video from Friday.