Grandfather Performs Exorcism at Church on 3-Year-Old Who Dies
The death of a 3-year-old girl has been ruled a homicide after a San Jose church said that it had conducted an exorcism led by her pastor grandfather.
The Santa Clara County Medical Examiner confirmed to Mercury News that the girl, Arely Naomi Proctor, allegedly died last fall from asphyxiation during the exorcism. Her mother has been charged with assault on a child resulting in death after she allegedly squeezed Arely by the neck and kept food from her during the process at the small Iglesia Apostoles y Profetas church in San Jose.
The girl's grandfather, Rene Huezo, was a pastor at the church and was involved in the exorcism process, along with the girl's uncle, who has not been named by authorities. Neither of the men has yet been charged in connection with Arely's death. Huezo, according to Mercury News, said that the exorcism was an attempt to "liberate her of her evil spirits" and killed her death "the will of God."
Huezo reportedly addressed churchgoers on Sunday, looking noticeably upset and saying that while he was upset at the death of his granddaughter, he accepted it as "the stuff of God."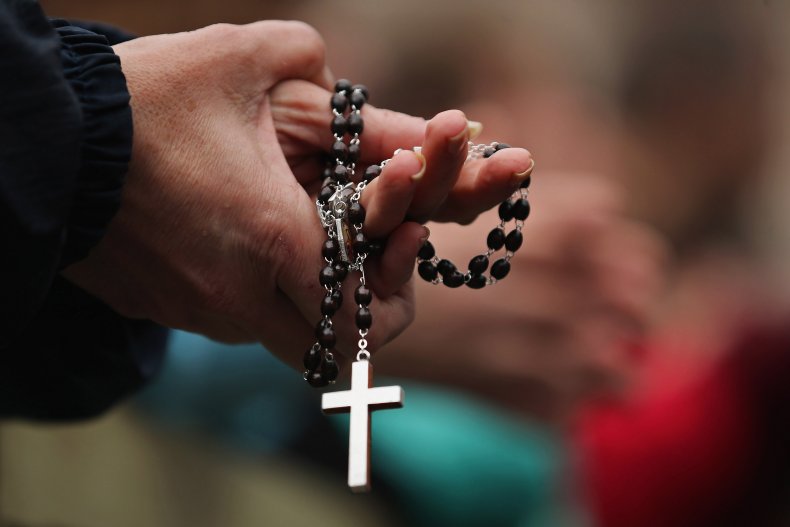 "If you read the Bible, you'll see that Jesus casts away demons and made sick people healthy again," Huezo said. "It's not when I want to do it, it's when God, in his will, wants to heal the person. The preacher is like an instrument of God; what we do is what God says."
Multiple search engine listings indicate that the Iglesia Apostoles y Profetas is, as of Tuesday morning, permanently closed. Newsweek was unable to verify this or reach the church for comment.
Huezo explained that the exorcism took place in September and lasted for about two hours. Arely, he claimed, arrived at the church asleep and never showed any outward signs of distress. Another preacher at the church who did not take part in the exorcism, Oscar Ayala, said on Sunday that emergency services should have been called to the church sooner. The girl's mother reportedly waited multiple hours after her death to call 911.
Pastor Rafael Escobar, who leads a different church, in Reseda, told Mercury News that Iglesia Apostoles y Profetas is no longer a part of the local alliance of churches and decried their professed use of exorcism, which he called a "dark practice."
Newsweek reached out to the San Jose Police Department for comment.
The Iglesia Apostoles y Profetas church is also at the center of another scandal involving young children. In April, a 3-month-old boy was kidnapped and later found to have been taken by two people who knew his other from the church, according to local station KTVU.