Grandma Saves Pizza Delivery Man After He's Shot
A grandmother provided help and care for a pizza delivery man who was shot several times Saturday evening in Joppa, Maryland.
According to a release issued by the Harford County Sheriff's Office, officers received a report of a shooting. They found the victim, 24-year-old Da'Shawn Betterson, in a townhouse with several gunshot wounds to his lower body.
Officials provided medical aid to Betterson, who was airlifted to a trauma center for non-life-threatening injuries.
CBS affiliate station WJZ reported that Karen Rollins ordered dinner for her grandchildren.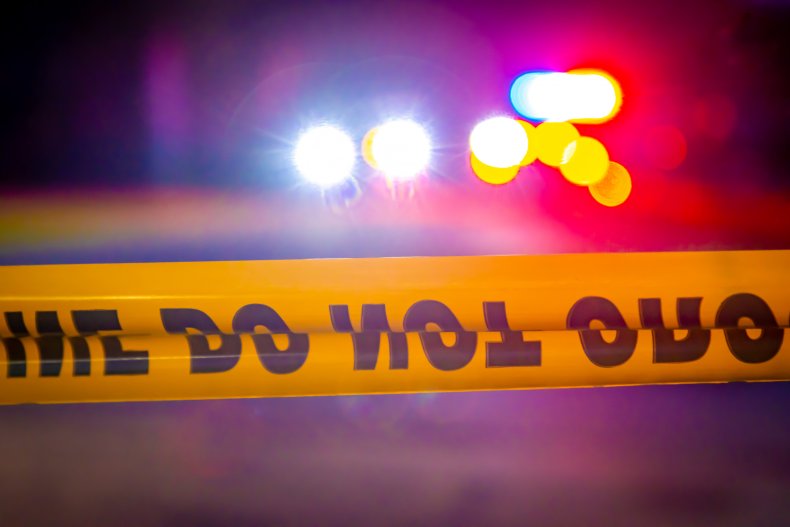 "I looked outside," she told the outlet. "I saw the pizza box, so I opened the door to get the food, and there was a young man out there jumping around."
When Rollins asked Betterson if he was OK, she said he asked if she could help him, telling her that he had been shot.
She took him into her home and called the police, who guided her through how to provide medical attention until officials arrived.
Rollins said Betterson gave her a thumbs-up as he left her home and was being taken to the helicopter.
"So it was all good," she said.
The Educational Fund to Stop Gun Violence reported that in 2019, there were 757 gun deaths. Of those deaths, 59 were children and teenagers.
The rate has increased by 15 percent over the last 10 years.
Detectives from the Harford County Sheriff's Office Criminal Investigations Division began investigating and named 27-year-old Malik Burns as an alleged suspect.
"Additional information gathered at the scene of an earlier altercation between the victim and suspect in the parking lot of a nearby Papa John's Pizza," officials said in the release.
Officials are still investigating what the motive may have been, but Burns was found and arrested Sunday morning. He was charged with attempted first and second-degree murder, first-degree assault and the use of a handgun in the commission of a felony.
He is being held without bail.
When reached by Newsweek, a spokesperson for the Harford County Sheriff's Office said they did not have any additional information to share beyond what has already been made public.
Other arrests have previously made headlines.
State troopers in Vermont were attempting to arrest a man at his home when his mother charged at the officers and his father got into an excavator and swung the bucket at officials.
A man who rapped about committing crimes was arrested with three others for allegedly robbing an ATM technician in Tennessee.
One woman was arrested when three of her children died after a house fire in Georgia. When the fire was extinguished, at least seven children were found. Two children were pronounced dead at the scene and were found to have suffered stab wounds. Another child was taken to a hospital where they died, though there was no information released regarding the injuries that child sustained.