Man Assaults Troopers With Excavator in Attempt to Stop Son's Arrest: Video
Vermont troopers were shocked when what should have been a simple arrest spiraled into an attack involving heavy construction equipment last week.
The two troopers were investigating alleged aggravated assault and battery suspect Brandon Tallman at his home in Hardwick, Vermont, on June 14, according to a press release from Vermont State Police. But they did not expect his parents to put up such a fight.
Dashboard footage captured the 24-year-old suspect's mother, Amy Tallman, charging at the officers. Visible in a black dress and white sneakers, she was shown grabbing onto her son and attempting to tackle him apart from the troopers.
While that scuffle went on, Brandon's father Wayne Tallman got into the cab of an excavator in the driveway and began swinging its bucket at the troopers.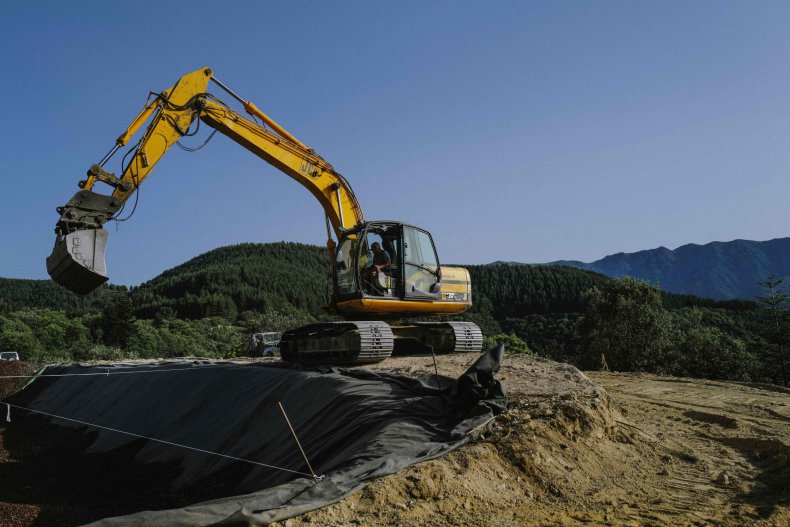 "Wayne proceeded to operate an excavator and recklessly maneuvered the bucket near the Troopers and their cruisers in an attempt to prevent them from arresting the suspect," state police said.
One of the startled troopers ran to point his gun at the father, but did not shoot. State police said they addressed "the threat that Wayne had caused" with the bucket of the excavator.
An excavator can weigh 900 pounds when empty, according to the Centers for Disease Control and Prevention (CDC). Since 2019, three deaths have been reported as the result of an excavator bucket falling from a quick coupler and crushing a worker. The Occupational Safety and Health Administration (OSHA) prohibits working underneath or within the swing radius of an excavator.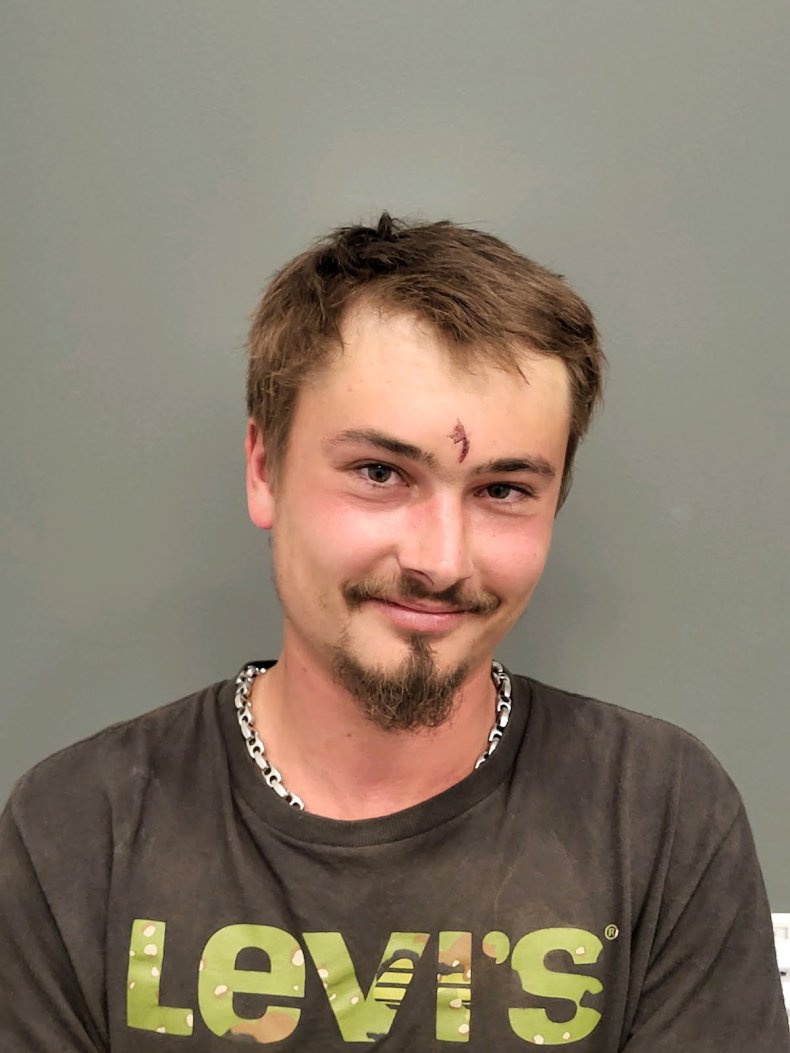 "They don't have a scenario at the academy where we practice this one," Vermont State Police Captain Matt Daley said to local station WCAX-TV.
The troopers arrested Brandon for aggravated assault, burglary, unlawful mischief and resisting arrest. His father was also arrested on charges of aggravated assault on a protected official, resisting arrest, impeding and reckless endangerment, while the mother was issued a citation for impeding an officer.
In a similar incident last year, a California man stole an excavator from a construction job site and attempted to hit officers with its bucket.
Another excavator-involved offense made news in April 2021, when a group of YouTubers placed the machine in a lake and swung from a rope as part of a dangerous stunt. Vlogger Jeff Wittek said he sustained a life-threatening injury from the prank, which he blamed on fellow YouTuber David Dobrik, who was operating the vehicle.
The machinery has been put to more benevolent use, though, as another viral video showed last April, depicting a dog's apparent rescue from a stream of water by road workers using an excavator.