Viral Video Shows Dog Being Scooped Up By Excavator During Apparent Rescue
A video of the apparent rescue of a dog has gone viral on Reddit with more than 20,000 votes on the platform.
Redditor u/gtw1234567 shared the video on the subreddit "HumansBeingBros," though it is unclear where the video originated and Newsweek could not verify its authenticity.
"Road workers save dog from drowning," the Redditor captioned the video.
In the 25-second clip, a person is seen sitting in the bucket of an excavator lowered into a rushing stream of water to rescue the dog. The person pulls the dog into the bucket and they are both lifted to safety.
According to Northeast Animal Hospital, pet owners should never assume their dog can swim, even a "water breed."
The hospital said that for people with a backyard pool, it is important to teach a dog to swim by getting them familiar with the water at a young age.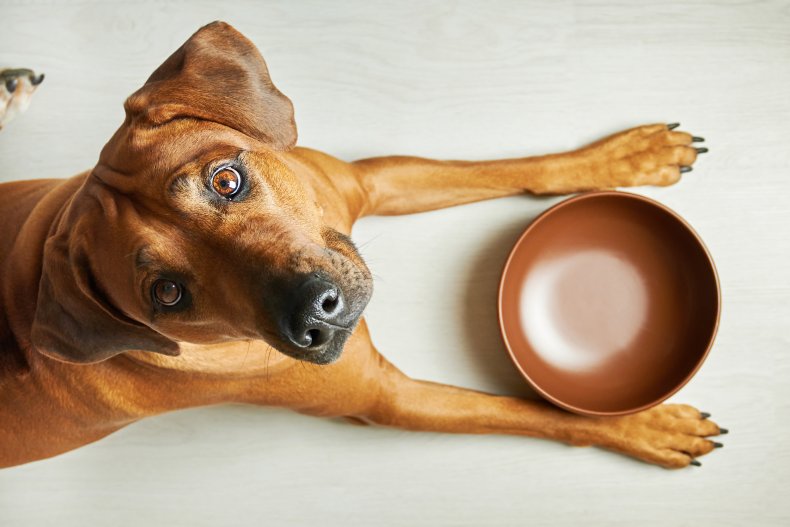 "Even if pets are strong swimmers or a water breed, they may not be equipped to pull themselves over the side of a swimming pool. So, in addition to teaching them to swim, teach them to swim to the steps of the pool where they can get out on their own," the hospital said.
The Halifax Humane Society said that according to data from the Pool Safety Network, about 5,000 family pets drown each year in backyard pools.
Many commenters on the viral post applauded the rescuers' effort to save the stranded pup.
"... I can definitely be cynical but things like this restore some hope and I believe that most people simply want the best possible outcome for everyone including all the animals out there," one commenter wrote.
"The guy in the bucket is the best of us," another wrote.
Some commenters, though, were critical of the legitimacy of the rescue depicted.
One called the video "fake as [f***]."
"They put the dog in there and only showed you the part where they get it back out. The water is moving way too fast. The dog would be long gone by the time you could even process what you're seeing,' the commenter continued.
Another added that they believe the machine would have had to be ready miles down stream from where the dog was spotted in order for this to succeed.
Earlier this year, Newsweek reported on another canine rescue mission, but in that case rescuers enlisted the help of drone affixed with a sausage.
A 3-year-old Jack Russell-whippet was in trouble after getting caught on a mudflat with the tide coming in fast on the U.K.'s south coast. Denmead Drone Search and Rescue said in a Facebook post that they decided to use the drone with a sausage affixed as a means to lure the dog to safety after exhausting other options.
Newsweek reached out to u/gtw1234567 for comment.