Grandma's Heartwarming Reaction to Receiving Tickets to See Rockettes Goes Viral
While enjoying the Radio City Rockettes' performance in the annual Macy's Thanksgiving Parade, one grandmother did not expect she would receive tickets to see them live.
However, in a now-viral TikTok viewed nearly 5 million times, Shelby Hoefling and her grandmother, affectionately known as Nanny, documented the moment.
"They are so perfect," Hoefling's 96-year-old grandmother said in the TikTok.
She wsaid that the first time she saw them perform was when she was 12-years-old for her birthday.
The video cut to Hoefling and her grandmother at a table, Hoefling explaining that they were spending the night in New York City to see the Rockettes perform.
"No! No!" the TikToker's grandmother exclaimed. "Did you really? I can't believe that!"
More than one million viewers liked the video, and the Rockettes' verified TikTok account left a comment.
"Our hearts are bursting with joy," the comment read. "We can't wait for you to see the show today! We are working on a special surprise for you."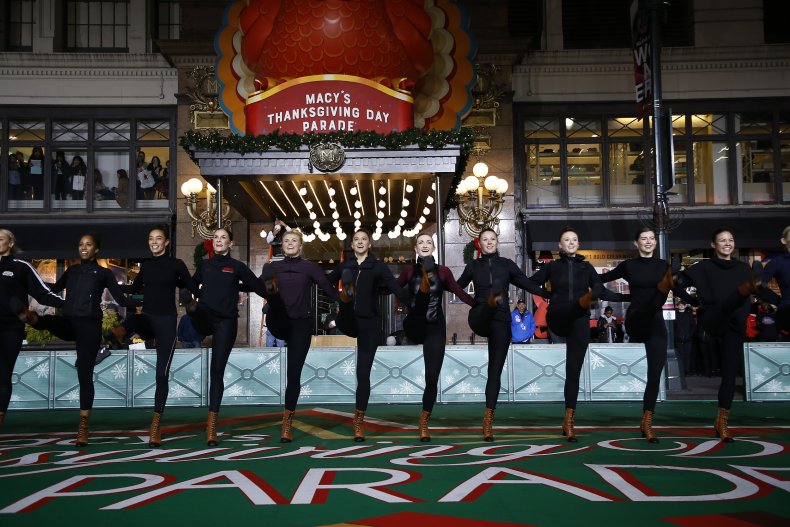 The Rockettes have performed for nearly a century, according to its website, and started in St. Louis, Missouri, as the "Missouri Rockets."
In addition to performing at the Macy's Thanksgiving Day Parade, they're known for their Radio City Christmas Spectacular, which has been an annual show since 1933.
The Rockettes posted a TikTok of a few performers meeting Hoefling and her grandmother just outside of the building and they all took a photo together.
"She is such a gift," the text over the video read.
In a follow-up video, Hoefling is shown walking with her grandmother after meeting the Rockettes, who kept saying she "couldn't believe it."
"It's almost too much," the TikToker's grandmother said. "My heart is just so full."
She said each of the performers she met was "special."
From her reaction to receiving the tickets to meeting the Rockettes, commenters were touched by the heartwarming videos.
"What a special memory you two can cherish!" one commenter wrote.
Another commented: "Oh this is so lovely! You made her whole year."
Others also shared their excitement under the Rockettes' video.
"Are we all crying now? I'm so happy for Nanny," a viewer wrote.
"I'm not even gonna pretend I'm not crying at this point," another TikTok user wrote. "Not just for Nanny's excitement but for the memory it made for her granddaughter too."
This is not the first heartwarming video of someone's grandparent.
Newsweek reported in 2018 that John Hart was handed a camera to film a proposal, but he accidentally held it the wrong way.
However, it was the then-71-year-old's genuine reaction to seeing the couple's happy moment that went viral.
"Oh, that's so cool!" Hart said with a grin on his face.
Newsweek reached out to Shelby Hoefling but did not hear back in time for publication.