Internet Furious After Grandparents Cancel Babysitting To Attend Wedding
A mother has revealed her frustration online after her parents canceled their plans to babysit in order to attend a wedding, leaving many Mumsnet users to berate her.
In a viral post shared on the Britain-based discussion website Mumsnet, which can be seen here, user Cara671244 explained how they ended up with the headache of trying to find a new babysitter in time for the wedding they will attend later this year.
She wrote: "So, me and dh (dear husband) were invited to a wedding back in February. (The) wedding is in October. I asked my parents months ago if they would have dd (dear daughter) for the wedding. They said yes. It's the whole day and night. So we returned the rsvp saying we would be attending.
"Now my parents are after being invited to the evening part. They now want to go. My dd makes very strange with people and my parents are the only ones who have ever minded her."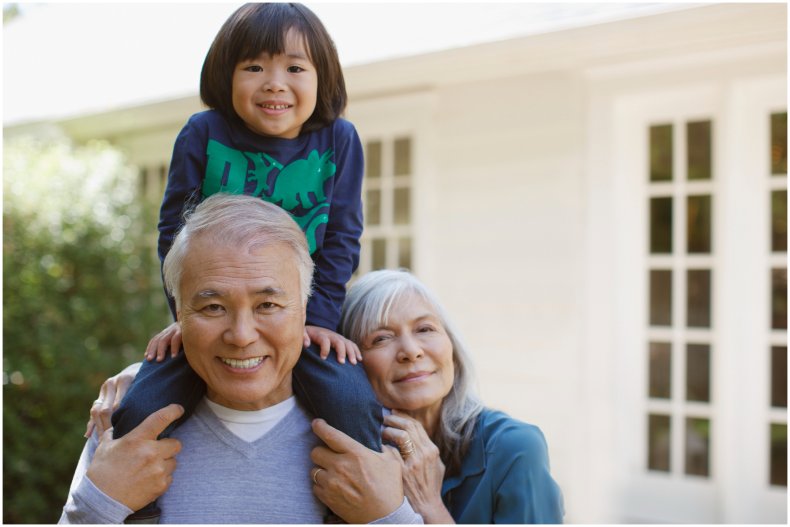 The Mumsnet user continued: "I think it's unfair they want to cancel now but also realize they aren't obliged to mind dd either so who is being unreasonable here?"
According to Child Care Aware of America, a group advocating for child care reform in the U.S., the average price of child care increased by 5 percent from $9,687 in 2019 to $10,174 in 2020.
Unsurprisingly, the post attracted more than 415 responses since it was shared on Sunday, July 10.
Many of those who commented on the post were not overly sympathetic to the mother, with at least one adding the poster had been "unreasonable."
One Mumsnet user said: "It's rubbish they want to cancel. Is it the same wedding? Can you not attend the wedding day part then swap with your parents and take DD so they can attend in the evening?"
Another posted: "That's annoying, but (I) also understand they would like to attend the wedding. If it is your side of the family then my dh would go home and take over from gps (grandparents)."
A third user commented: "You've got plenty of time to strike up a new relationship with a babysitter. If you are staying over, you can get babysitters who come to the hotel or the venue might be able to help."
And a fourth commenter added: "YABU (you are being unreasonable). They have provided plenty of notice that they are now no longer available.
"Could you do a swap system so you go to the day and then exchange after the service? I don't plan to ever miss such events when my parenting days are over. I will offer to babysit and help but my days of sacrifice will be at an end."
If you have a similar family dilemma, let us know via life@newsweek.com. We can ask experts for advice, and your story could be featured on Newsweek.