Grape-Nuts Shortage And Black Market Jokes Erupt as Nationwide Restock Announced
The Grape-Nuts cereal shortage is over and the company is reimbursing die-hard fans who paid up to $110 for a box from third-party sources. But Twitter users are surprised to find out that there was a shortage in the first place, let alone a black market.
Kristin DeRock, Grape-Nuts brand manager at Post Consumer Brands, said in a statement released today: "It became abundantly clear during the shortage that Grape-Nuts fans are 'Nuts for Grape-Nuts'.
"So much so that some of our loyal super fans were willing to pay extreme prices just to ensure they wouldn't be without their favorite crunchy cereal. As a way to show our appreciation and thank these fans for their dedication, we want to repay the love by reimbursing them."
USA Today reported that Grape-Nuts had been out of stock for months but is now shipping at full capacity to stores nationwide.
Grape-Nuts cereal fans who forked out tens of dollars for a cereal box during the shortage can now claim the money back. Anyone who paid $10 or more for a box of Grape-Nuts Original cereal between November 1, 2020, and March 15, 2021, can claim a partial refund of up to $115, by submitting a valid retailer or e-retailer receipt by April 15, 2021.
However, people were surprised to hear that there was a Grape-Nuts shortage and even more surprised to hear that there was a black market to meet demand.
Twitter user Jaime Lopez said: "Never thought folks were on the black market looking for Grape Nuts like."
@itsallrealitv on Twitter said: "There was Grape-Nuts shortage AND a black market?"
Tony Posnanski said: "Just to be clear, I hate everyone who paid black market prices for Grape Nuts."
Twitter user @elmercc3 said: "I did not have 'people buying grape nuts on the black market' on my 2021 bingo card" while Twitter user @UnicornAwakened said: "Grape nuts being sold on the black market is a string of words I never thought would coexist together."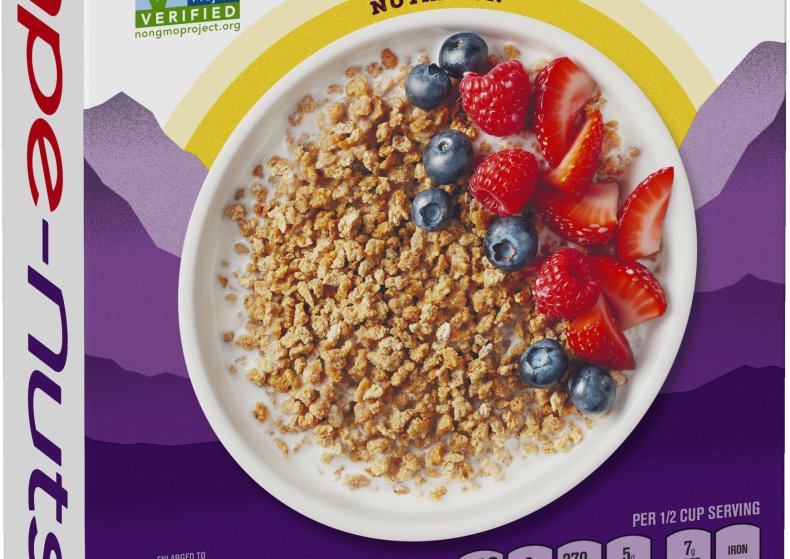 Some Twitter users are using Grape-Nuts to joke about the other big cereal news this week: Jensen Karp found what appeared to be shrimp tails in his Cinnamon Toast Crunch cereal, and Twitter is hooked on the mystery.
Cinnamon Toast Crunch has said it believes what Karp found was "an accumulation of the cinnamon sugar," but Karp says he also found dental floss and black marks baked into the cereal.
While this cereal saga continues, Twitter users are using Grape-Nuts to further the joke, like Tommy Wakefield, who said: "Okay why tf is there friend chicken in my grape nuts?"