'The Great British Baking Show': How to Watch the New Season in the U.S.
The Great British Baking Show Season 11 (or, as it is known in the U.K., The Great British Bake Off) has started airing in its native country, with 12 contestants entering the tent on September 22, to be judged for the first time by judges Paul Hollywood and Prue Leith.
Netflix has become the home in the U.S. for The Great British Baking Show, and this season will be no exception. The streamer is releasing each episode the show just days after it first airs on Channel 4 in the U.K.
This was revealed in a Netflix tweet earlier this month that read: "The tent is back open for business!
"On September 25, an all-new season of The Great British Baking Show will start rolling out on Netflix in The US — new episodes will be available every Friday (three days after they premiere in The UK)."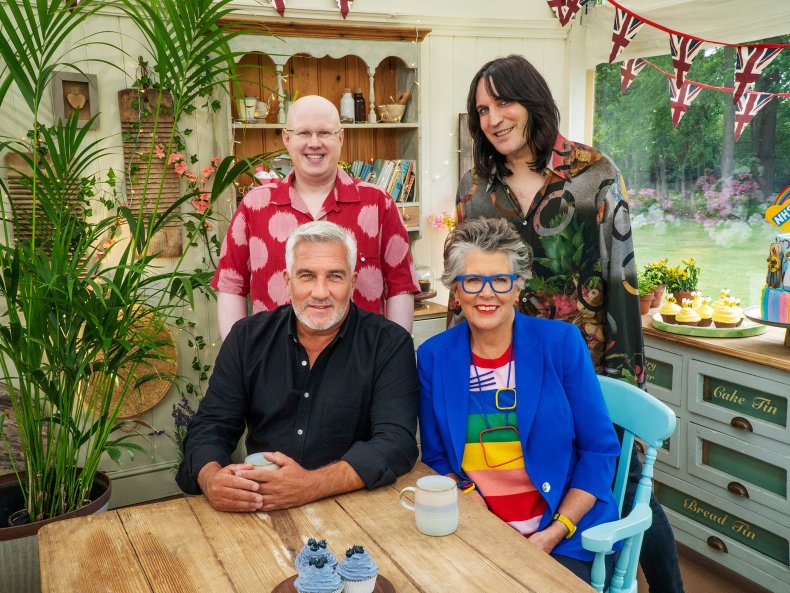 Each of the episodes will be released at midnight PDT. When the latest episode is available will depend on your time difference with the west coast. Episodes are expected to be released on at the following times in the following time zones:
Fridays at 3 a.m. EDT
Fridays at 2 a.m. CDT
Fridays at 1 a.m. MDT
Fridays at midnight MST/PDT
Thursdays at 11 p.m. AKDT
Thursdays at 9 p.m. HST
Episodes are expected to air weekly on Channel 4 until November 24, which means that the grand finalist will be revealed to American viewers on November 27.
There have been some big differences on The Great British Show this year. For one, the show has a new host after Sandi Toksvig announced her departure earlier this year. Taking her place is Matt Lucas, who fans of British TV may know from the controversial Little Britain or his role in Doctor Who alongside Peter Capaldi.
Though it has not had an effect on the show as viewers will see it, the coronavirus has caused a lot of changes behind the scenes of GBBS. Whereas in previous years contestants have filmed on weekends so they could continue their day jobs during the week, this year the contestants quarantined together over a few weeks in the British countryside to ensure they could film safely and without complicated social distancing.
In the first episode, "Cake Week," the 12 contestants were tasked with three tricky challenges: A Signature Battenberg Cake and a Technical that saw them have to produce six miniature pineapple upside-down cakes. They then had to produce Showstopper that saw them trying to make cake busts of their heroes, leading to some bizarre edibles recreations of David Bowie, Charles Darwin and Marie Antoinette among others.
The Great British Baking Show Season 11 starts on September 25 on Netflix U.S.