Great Political-Ad Watch: Christine O'Donnell and Russ Feingold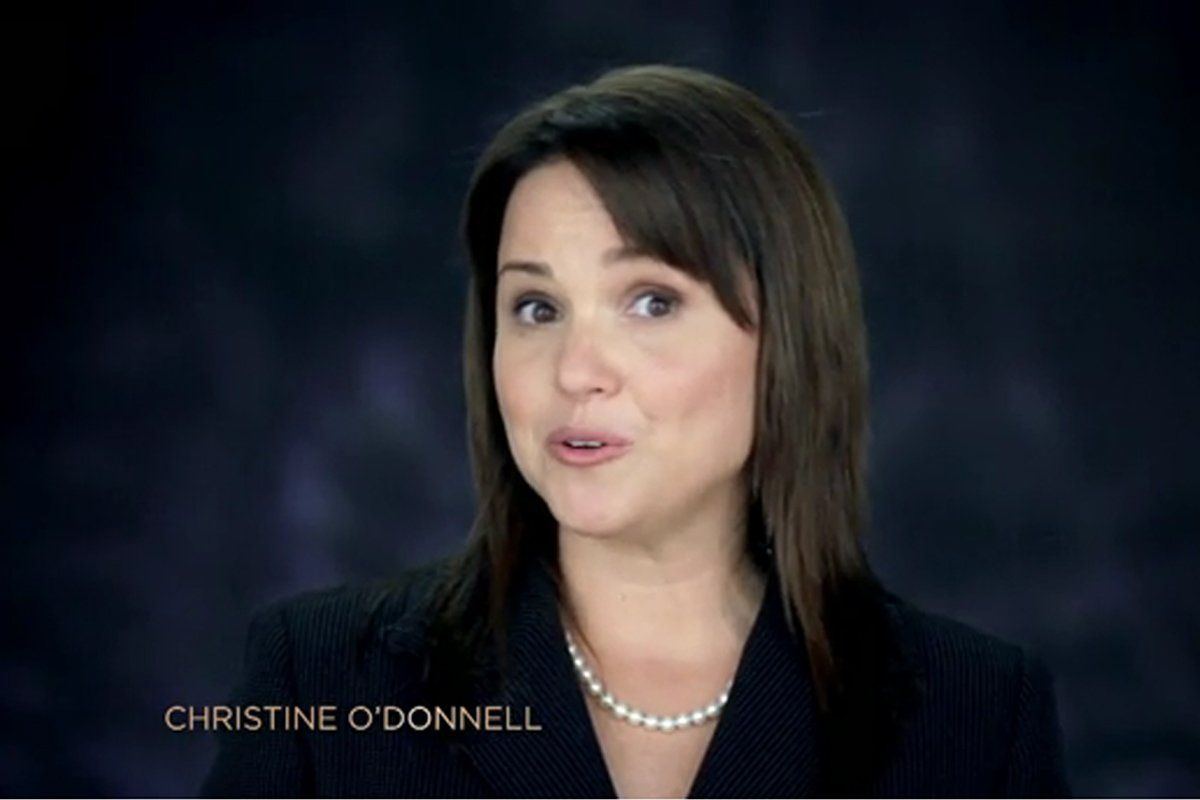 Today brings two studies in unorthodox advertising strategies.
First, let's go to Delaware GOP Senate candidate Christine O'Donnell, who's making waves with an ad that has one of the most striking opening lines we've ever heard: "I am not a witch."
Over lite classical music, O'Donnell insists she's not as strange as people might believe, and closes by saying, "I'm you." Conventional wisdom is that you shouldn't address allegations like this or say what you're not (see: Nixon, Richard, and "I am not a crook"). And the spot doesn't even mention her Democratic opponent, Chris Coons. But everyone's got an analysis. The Atlantic's ace political editor, Marc Ambinder, even proclaims that the ad "might work."
But what does that even mean? For all the attention her race is getting, she's still running way behind Coons, trailing him by 16 points, 15 points, and 12 points in various poll averages. Does Ambinder mean that he thinks this ad will bring her even with Coons? Presumably not. Even her bizarre statements in 2006 about a Chinese takeover, uncovered yesterday, were met with a resounding "meh," suggesting a certain amount of fatigue. The ad is great, but the race is getting increasingly boring.
Now, on to Wisconsin Sen. Russ Feingold, one of the most beleaguered Democrats running this year. Feingold had been one of the few Dems willing to run on health-care reform; let's see what he's got now.
With clips of football players engaging in "excessive celebration," he likens them to opponent Ron Johnson and "corporate special interests," which expect his defeat. It's fun to watch, though it comes across as a bit desperate; he's conceding that he's way behind in the race. Feingold has also refused any advertising assistance from the Democratic Senatorial Campaign Committee, which has been serving as an attack dog for candidates in other states. As Politics Daily's Walter Shapiro points out, Feingold did the same thing in 1998, objecting to the ads as "soft money," which he has fought to ban from his perch in the Senate. It's admirable that he doesn't want to win or lose with what he sees as dirty money. But it looks increasingly likely that he'll lose without it, too.
UPDATE, 6:15 p.m.: Ron Johnson's campaign aren't the only folks who didn't like Feingold's ad: the NFL was none too pleased about the use of its footage, either. The league apparently complained to Feingold's campaign that the film was unauthorized; Feingold's spokesman told The New York Times that the spot is being recut to "accomodate the NFL's concerns."