The ultra-conservative kingdom of Saudi Arabia will host a wrestling match of "historic proportions" ion April 27, known as the WWE's Greatest Royal Rumble. With the backdrop of the Red Sea city of Jeddah, the event will be the first in a partnership between WWE and the Kingdom of Saudi Arabia.
According to the WWE, the Greatest Royal Rumble will include the first-ever 50-man match. Among the competitors are John Cena vs. Triple H, The Undertaker vs. Chris Jericho in a casket match and Brock Lesnar vs. Roman Reigns in a steel cage universal Championship match.
The Royal Rumble will also include:
Intercontinental Championship Ladder match between Seth Rollins vs. The Miz vs. Samoa Joe vs. Finn Bálor.
SmackDown Tag Team Championship match between The Bludgeon Brothers and The Usos.
Four other championship matches: WWE Championship, United States Championship, Raw Tag Team Championship and the Cruiserweight Championship.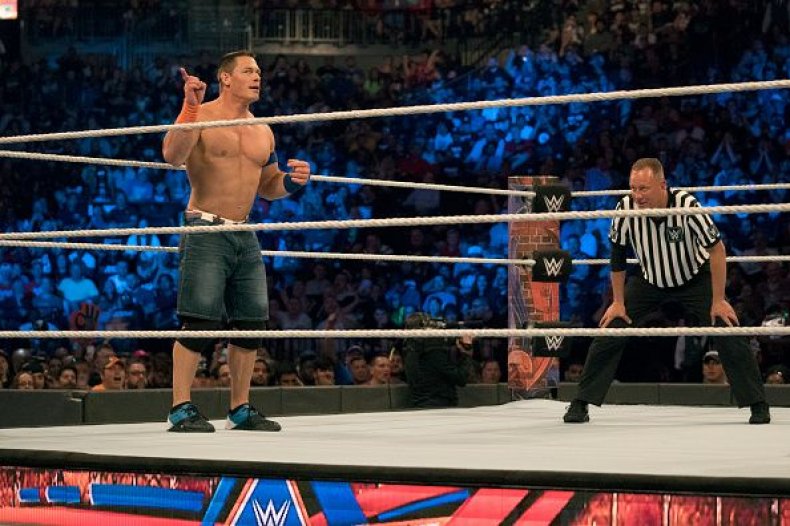 The Greatest Royal Rumble will be streamed live on WWE Network and also be available on pay-per-view for anyone outside the Middle East. It is the second time the WWE has ever hosted a live event in Saudi Arabia.
The event reflects the Muslim's country economic and social reforms aimed at transforming Saudi Arabia. Crown Prince Mohammed bin Salman, 32, spearheaded a larger investment in sports as well as an initiative dubbed the Vision 2030, which is meant to decrease the country's reliance on oil.
Past WWE events in Saudi Arabia have not featured women in wrestling because of the country's conservative culture. The Royal Rumble will not feature female WWE Superstars.
Just last October, the General Sports Authority said that women for the first time ever will be allowed to go to sports events at selected stadiums in early 2018. The city of Jeddah recently hosted the country's first women-only cycling event.
It came a month after the country decided to lift its ban on female drivers, which has long been seen as a symbol of the country's repression of women.