From Greece To India, via Israel: A New Middle East Alliance Is Expanding | Opinion
Israeli Prime Minister Benjamin Netanyahu recently flew to Saudi Arabia on an unprecedented visit. Although the full details of the visit are disputed, the high-level trip showcased how rapidly Israeli ties with several Gulf countries are improving. The same week saw the first commercial flight from Fly Dubai land at Ben-Gurion Airport outside Tel Aviv, and saw a delegation from Bahrain in the country to discuss coexistence and religious freedom. This is part of an emerging alliance between Israel and the Gulf that increasingly includes partnerships that span from Greece to India, as like-minded countries unite against similar threats or shared strategic needs.
The ties between Israel and the United Arab Emirates (UAE) became public this summer as part of a wider Abraham Accords pushed by the Trump administration. Secretary of State Mike Pompeo was in the Middle East in the third week of November cementing these ties, and the Netanyahu meeting in Saudi Arabia was linked to Pompeo's trip. However, what is unique in the developments is how much warmth there is between these countries, amid discussions of how they share similar strategic interests. These interests include opposition to Iran's aggression and concerns over Turkey's ties to groups like Hamas, whose leaders Ankara hosted twice this year.
It is no surprise that the same month that saw the high-profile meetings with Israel's new Gulf friends also saw Iranian Islamic Revolutionary Guard Corps forces in Syria plant an improvised explosive device on the Golan Heights on November 17. Days later, the Iranian-backed Houthis in Yemen also used drones, and then missiles, to attack Saudi Arabia.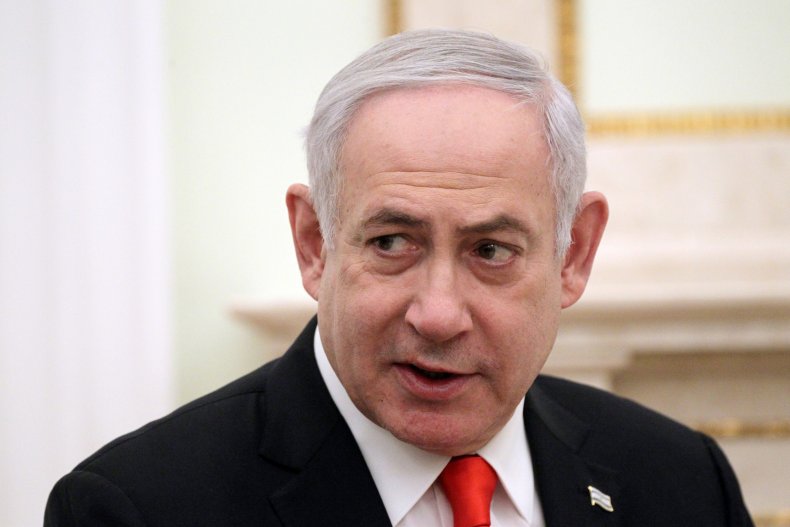 The Iran front is one issue that brings Israel and Saudi Arabia closer together. It is also a threat that concerns the UAE and Bahrain. However, Iran is not the only issue. Turkey's support for Qatar and its links to Hamas, as well as Ankara's role in the Libya conflict, have set off alarm bells from Jerusalem to Abu Dhabi to Cairo. The same week Netanyahu went to Saudi Arabia, a joint training took place in Egypt with Bahrain, Sudan, Saudi Arabia, Jordan and the UAE. Dubbed "Sword of the Arabs," the joint training's intent was to help participating countries coordinate more closely. Importantly, there was no U.S.-backed umbrella behind this the way annual joint training exercises such as Eager Lion or Iron Union in the UAE have a large American presence. The message was clear: The UAE, Bahrain, Jordan, Egypt, Saudi Arabia and Sudan will act alone to defend themselves.
The reason these countries are working more closely is because the U.S. has signaled it is drawing down forces from places like Iraq and Afghanistan, and perhaps wrapping up the war on terror that 700 U.S. forces have waged in Somalia, as well. That means that U.S. allies must do more on their own. Toward this end, Greece and the UAE have also done joint training with F-16s, and both the UAE and Greece have worked more closely with Israel. Israel, Egypt, Greece, Cyprus and Jordan all signed on this year to an East Mediterranean Gas Forum. Israel and India are strategic partners, and India's external affairs announced one of his first major foreign visits in months would be to Bahrain and the UAE. He discussed growing cooperation with these two states, which are the same states that signed the Abraham Accords.
Together, this arc of transnational partnerships from Greece to India is part of an alliance that includes economic ties and geostrategic discussions about common interests and security, as well as the need for stabilization in the face of terror and extremist threats. Israel is a hub for these relationships, along with the UAE. It looks to also be a corridor that will grow amid the pandemic, as countries realize they need closer regional ties in this uncertain world.
Seth J. Frantzman is executive director of the Middle East Center for Reporting and Analysis, a senior analyst of Middle East affairs for The Jerusalem Post and author of After ISIS: America, Iran and the Struggle for the Middle East (2019). Twitter: @sfrantzman.
The views expressed in this article are the writer's own.