Refugees Are Going Missing at the Greece-Macedonia Border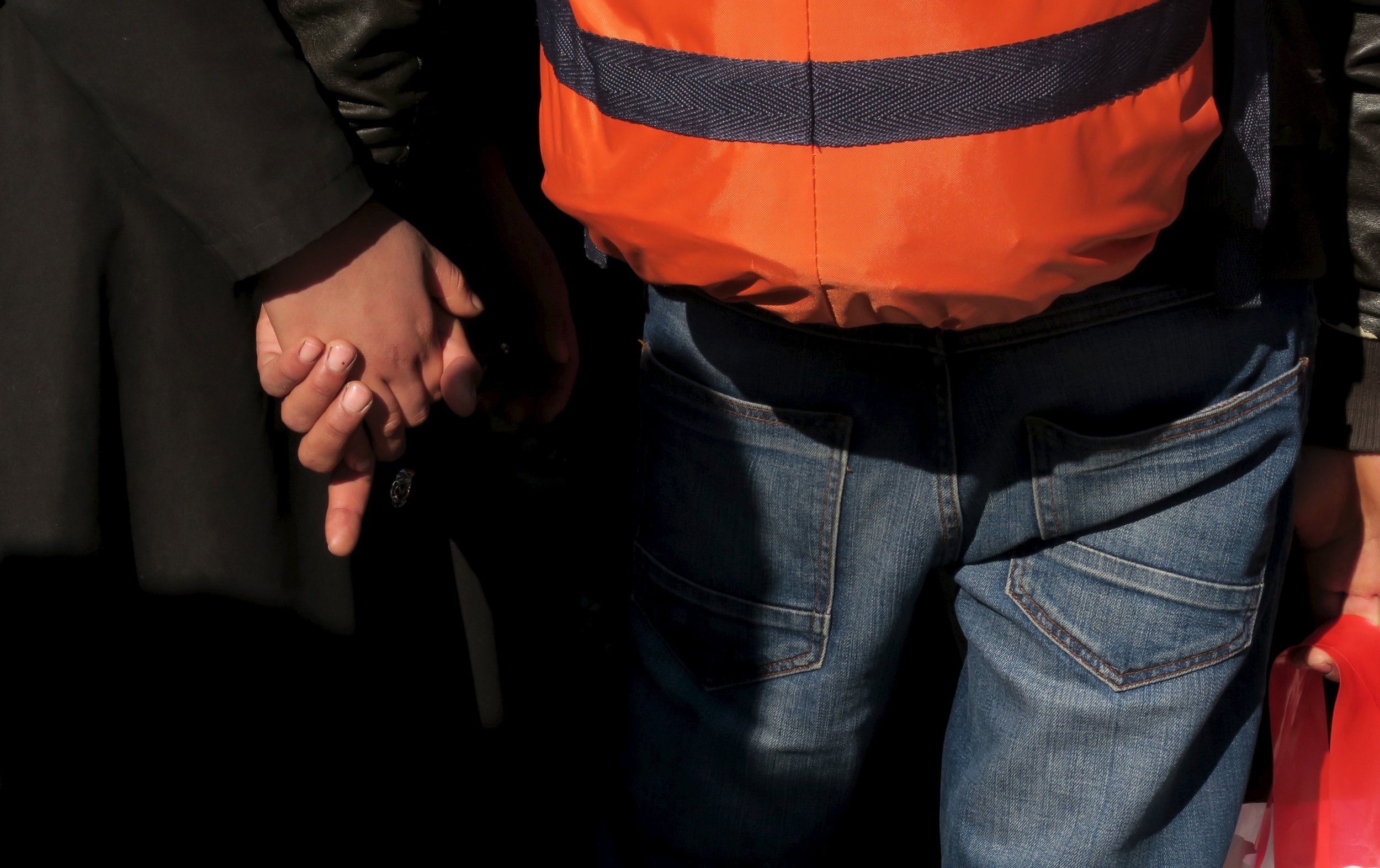 Tighter restrictions on the Greece-Macedonia border are leading to refugees slipping off the authorities' radar, according to experts working in the region.
Representatives from Médecins Sans Frontières/Doctors Without Borders (MSF) and the Greek Council for Refugees (GCR) tell Newsweek that people who are not allowed to cross the border are going missing.
"People who [do] not come from the countries of Syria, Iraq, and Afghanistan cannot cross the borders. Therefore they are trying to cross the border illegally making themselves potential victims of smuggling and trafficking," says Fotini Barka, a spokesperson for the GCR.
She says that when refugees seek to cross the border illegally, they are arrested and sent back to Greece by the Macedonian police, and some are subsequently reported missing. "Several have been arrested by [Macedonia's] police and were forced back to Greece. There have been reports for 'missing' persons made by the members of the same group, who returned to Greece, or by their families, who lost their traces (their cell phones are 'dead')."
Marie-Elisabeth Ingres, MSF's head of mission in Greece, says: "The problem for the refugees in Greece is that the people who are not allowed to cross [the Macedonia border], we don't know where they disappear [to]."
Ingres warns that refugees are entered only in an "informal system with no protection." She says they are at risk of being exposed to "exploitation, prostitution; it means vulnerability."
"The problem is that we have now an increase of smugglers everywhere in the mainland, they take advantage," she says. "The refugees are in the hands of these people."
Macedonia, which is not part of the EU, has become a flashpoint in Europe's migrant crisis, with many urging that controls be stepped up even further on its border with Greece.
The EU has pledged a 10 million euro ($11 million) fund to help the former Yugoslav republic better control its borders. At a meeting on Monday, leaders of the Visegrad group (comprising the Czech Republic, Hungary, Poland, and Slovakia) called for a "plan B" whereby the Greece-Macedonia border would be closed if the EU didn't better manager the crisis by March.