Greek Police 'Removing' Stranded Refugees At Macedonia Border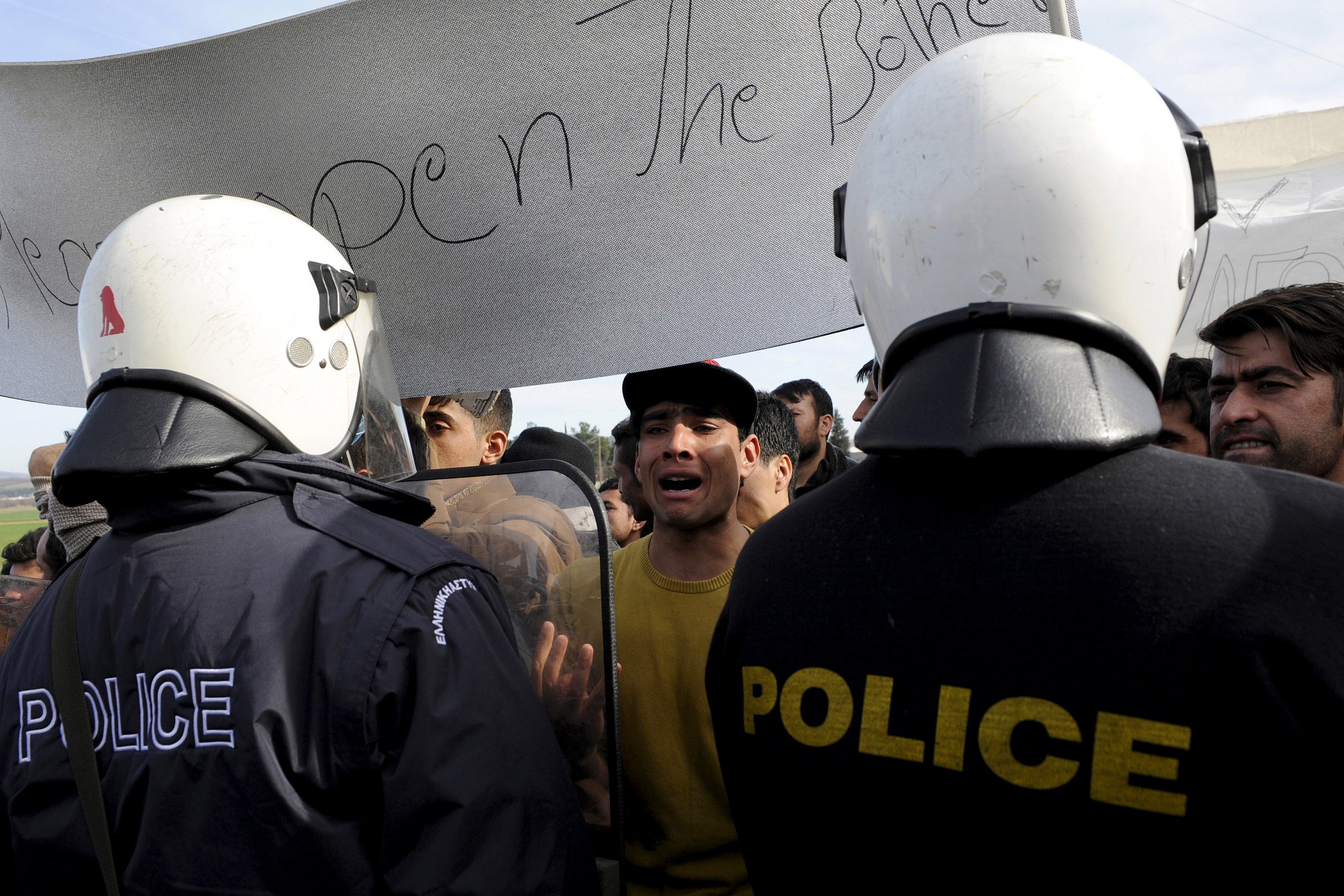 Greek police have started removing refugees from the country's border with Macedonia, as the area becomes a bottleneck for thousands of displaced people.
New restrictions on travel across the border, including barring Afghans from crossing, have left refugees stranded.
There were an estimated 1,200 people at the village of Idomeni, near the border, on Monday, the vast majority of them Afghans or individuals without proper travel documents, Reuters reported. A crush developed after Macedonian authorities demanded additional travel documentation, including passports, for people crossing into the territory.
Greek police and empty buses had entered the area before dawn. In one area seen from the Macedonian side of the border, about 600 people had been surrounded by Greek police, the witness said, according to Reuters.
Aid work sources in the area told Newsweek before the border was closed to Afghans that they already did not have the space or resources to take care of all the refugees in the area.
Aid organizations Doctors Without Borders and the Greek Council for Refugees have also warned that migrants are crossing the border illegally and then going missing.
Greece is one of the most popular points of entry to Europe for refugees and migrants, and Macedonia—which lies to Greece's north and is not in the EU—has been used as a corridor by many as they travel towards western Europe.
Macedonia has spent the first part of 2016 building a 10-foot-high razor wire fence along its border.
Nearly 1,700 migrants and refugees are arriving in Greece every day, according to the UN refugee agency (UNHCR).