Texas Attorney General Ken Paxton says Governor Greg Abbott has found a way to "stop trade" along the Texas border as part of his plan to rebuke the Biden administration's immigration policies.
"The governor has figured out we can stop trade along the border, slow it down, and it will create pressure on Mexico and some of their governors to work out a deal to help us with border security," Paxton told Fox News' Mornings With Maria on Friday.
Last week, in response to the Biden administration's plan to end Title 42, Abbott ordered the state's Department of Public Safety to inspect every commercial truck for illegal drugs and immigrants on the four international bridges that connect the U.S. and Mexico.
Title 42 had been implemented in March 2020 as a preventive health measure to curb the spread of COVID-19, but Republicans have argued that the rule, which allows immigration officials to turn away those seeking asylum, should remain in place after the pandemic.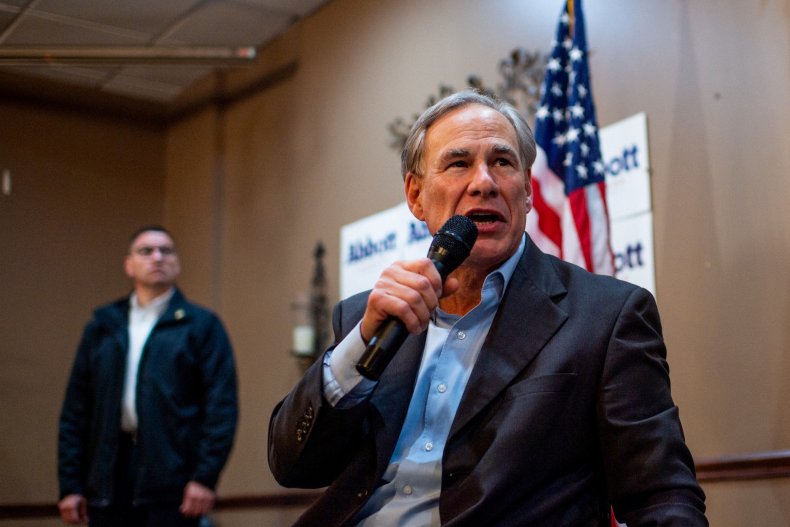 Abbott's inspections have shut down some of the busiest commerce routes despite U.S. Customs and Border Protection calling those stops "unnecessary" because the agency conducts its own commercial inspections. There have also been warnings from trade groups that his latest order could result in shortages on the shelf and even higher prices.
But the governor seems unfazed by these objections as the strain on the trade bridges has already scored Abbott three deals with Mexican governors, who have promised to increase security on the Mexican side of the border in exchange for the halting of state troopers' inspections.
On Friday, Paxton called it a "genius" move by the governor.
"It's effective because you hit the Mexican government in their pocketbook, and no one wants that, and so I think they're willing to say 'OK, we'll help you,' given the fact that we're going to lose money," he said.
"He is doing what the Biden administration won't do, which is protecting the citizens of Texas, protecting the citizens of this country from drugs and from human trafficking," he added.
However, some have cautioned that it may not be a solution to the problem Abbott has outlined, especially if cartels begin bribing Mexican police to let them pass onto the bridge.
Democrat Beto O'Rourke, who is challenging Abbott for his governor seat, slammed his opponent for driving up costs of goods and drying up supply by bogging down the trade routes.
"Abbott is making us pay the price for his chaos. His inflation, higher prices for groceries, and supply chain problems are hurting the people of Texas," O'Rourke tweeted on Friday.
Abbott, who is up for re-election this year, has also tried to hit the Biden administration by sending busloads of migrants to Washington, D.C.—through taxpayer dollars—so that the White House "will be able to more immediately meet the needs of the people they are allowing to cross our border."
"Texas should not have to bear the burden of the Biden administration's failure to secure our border," Abbott said in a statement.
Newsweek reached out to the White House for comment.