Environmental activist Greta Thunberg ripped politicians who tell others to "listen to the science" while they primarily listen "to companies and billionaires."
In a tweet posted on Monday, Thunberg responded to her own tweet where she discussed an article from The Conversation regarding climate change issues.
"It's very hopeful to see how far and wide this text has spread! Imagine if we for once actually listened to what scientists say, rather than just repeat phrases like 'listen to the science' while still primarily listening to companies and billionaires. Just imagine. #MindTheGap," Thunberg wrote in the tweet.
In the tweet she was responding to, Thunberg quoted a part of the story from The Conversation that discussed climate change initiatives that seek to keep the planet in reach of of the global warming target of 1.5 degrees Celsius above preindustrial levels.
The part of the story that Thunberg cited in her tweet read, "The time has come to voice our fears and be honest with wider society. Current net zero policies will not keep warming to within 1.5°C because they were never intended to. They were and still are driven...to protect business as usual, not the climate."
Thunberg then published two other subsequent tweets offering further praise for the article and wrote, "Yes we need to balance out some emissions that can't be eliminated (agriculture, etc). But as it is now I dare to claim that these distant net zero targets aren't about that, rather they're about communication tactics and making it seem like we're acting without having to change."
The tweet by Thunberg comes as she continued to encourage lawmakers in the U.S. and around the globe to focus on helping the environment and properly handle the current climate crisis.
Just last week, Thunberg testified before the House Oversight and Reform Committee's environment subcommittee and criticized politicians for how they're handling the current climate crisis.
"Either you do this or you're going to have to start explaining to your children and the most affected people why you are surrendering on the 1.5 degree targets, giving up without even trying," Thunberg said during her testimony. "Unlike you, my generation will not give up without a fight."
During her testimony, Thunberg was also asked by California Democratic Rep. Katie Porter how she should talk to her 9-year-old daughter about climate change after her daughter said, "Earth is on fire and we're all going to die soon."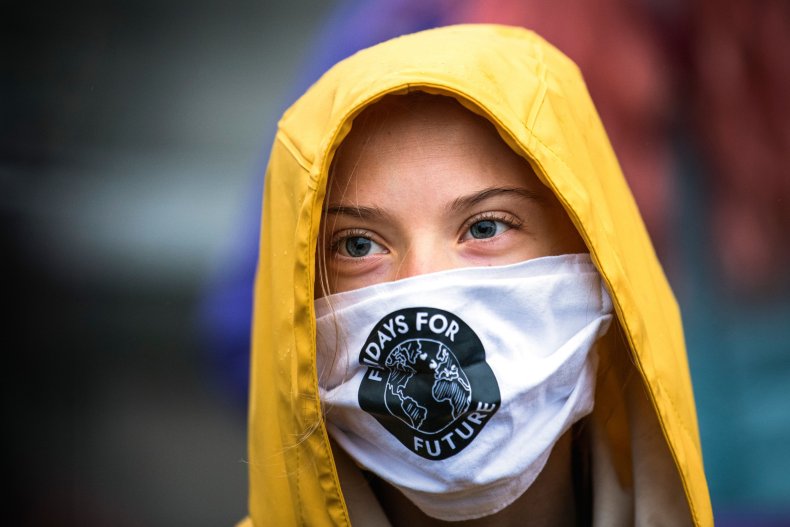 In response, Thunberg said, "I know that there are many young people who feel angry and sad because of all the things that some people are doing to this planet."
"The best medication against anger and anxiety is to take action yourself," Thunberg added. "So that's what I would tell her—to take action herself because that will make her feel so much better."
Newsweek reached out to Thunberg for comment but did not receive a response in time for publication.