Greta Thunberg Says 'I Wouldn't Have Wasted My Time' On Meeting With Donald Trump: 'He's Not Listening To Scientists'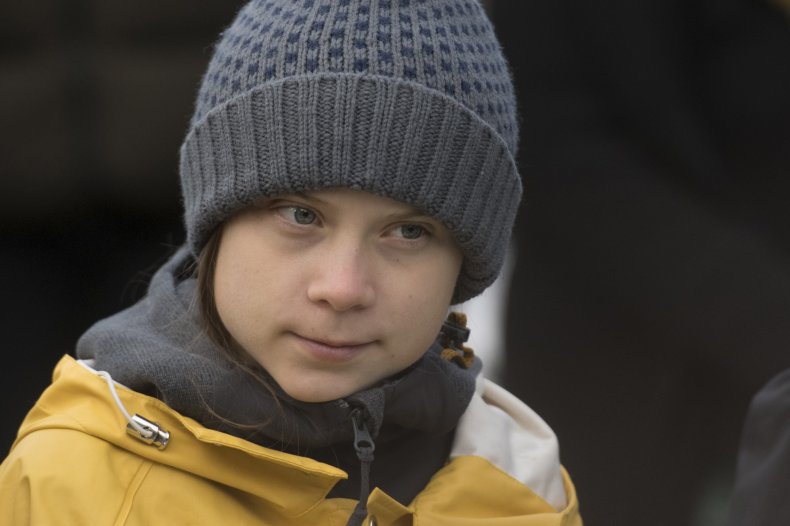 Climate activist Greta Thunberg said Monday that she probably would not have "wasted [her] time" speaking with President Donald Trump at the United Nations summit on climate change, because the president has demonstrated that he does not listen to scientists who are experts on the issue.
"Honestly, I don't think I would have said anything because obviously he's not listening to scientists and experts, so why would he listen to me?" Thunberg responded after she was asked what she might have said to Trump had they spoken at the summit. "So I probably wouldn't have said anything, I wouldn't have wasted my time."
Thunberg, 16, made the remarks in an interview with BBC radio's Today program, on which she was a guest editor. The subject of the U.S. president came up as Thunberg discussed her visit to New York in September for the UN climate change summit, according to Reuters.
At the summit in September, Thunberg, who had already become a global symbol for youth action against climate change after organizing the school strike for climate campaign in Sweden in 2018, attracted renewed attention. She made an impassioned speech in which she decried what she saw as politicians' feeble and disinterested reaction to the threat of climate change. A GIF and video of Thunberg glaring at Trump during the summit was widely circulated on social media.
The president has been criticized by others who believe he has not done enough to combat climate change. In 2012, before he was elected president, Trump tweeted that he believed global warming was a "Chinese hoax" meant to undermine American industry. In 2017, the president decided to pull the U.S. out of the Paris climate agreement, an international agreement which aims to lower greenhouse gas emissions by setting reduction targets for countries who take part.
Despite this, however, the president has maintained that he considers climate "very important."
"I believe very strongly in very, very crystal clear, clean water and clean air," Trump said at the NATO summit in London earlier in December, as reported by the Hill. "That's a big part of climate change."
Trump has exchanged barbs with Thunberg in the past. After the video in which she seemed to glare at him made its rounds on the internet, he sarcastically tweeted that she looked like a "a very happy young girl looking forward to a bright and wonderful future." In December, after Thunberg was awarded Time magazine's Person of the Year award for 2019, Trump took to Twitter to say it was "ridiculous" for her to win and that she had an "Anger Management" problem she needed to work on.