'Grey's Anatomy' Boss Krista Vernoff Says She Was Never Punished For Crimes
Grey's Anatomy showrunner Krista Vernoff has opened up about all the crimes she has committed over her life in a candid Twitter thread about white privilege.
As protests against the deaths of black people in America due to systemic racism and police brutality have been taking place, many celebrities and figures in the public eye have been examining their roles in society in support of the Black Lives Matter movement.
Vernoff, 46, is best known for her work on the long-running medical drama and its spin-off Station 19.
Her incredibly frank discussion about her own misgivings over the course of her life has gone viral on Twitter, serving as a stark example of how white people are treated differently in the eyes of the law.
"When I was 15, I was chased through a mall by police who were yelling 'Stop thief!' I had thousands of dollars of stolen merchandise on me. I was caught, booked, sentenced to 6 months of probation, required to see a parole officer weekly. I was never even handcuffed," she began.
"When I was 18, I was pulled over for drunk driving. When the Police Officer asked me to blow into the breathalyzer, I pretended to have asthma and insisted I couldn't blow hard enough to get a reading," she said, before adding in another tweet: "The officer laughed then asked my friends to blow and when one of them came up sober enough to drive, he let me move to the passenger seat of my car and go home with just a verbal warning."
Further anecdotes from Vernoff describe more serious incidents in which she wasn't punished for, including "swinging a gallon jug of water, full force" at the head of a girl who was flirting with her sister's boyfriend and punching a guy in the face with "all of [her] strength" while standing "two feet from a cop."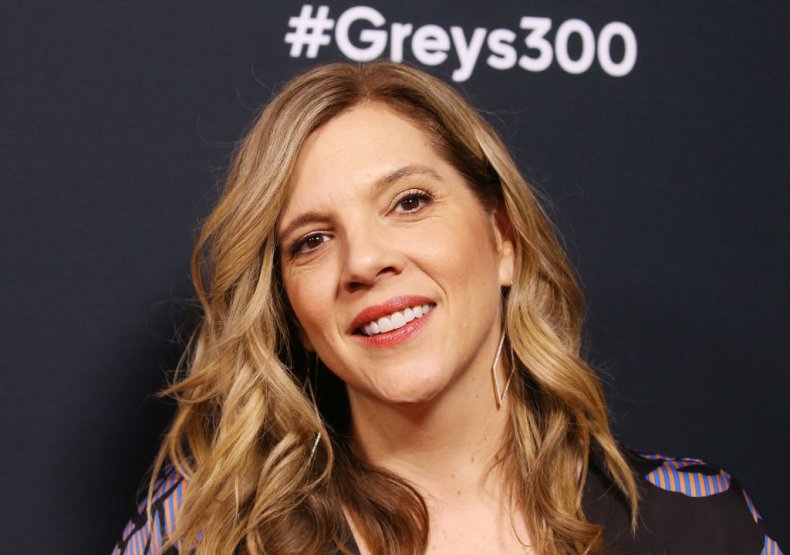 In another tweet, Vernoff recalls how she and her friends were "chased and/or admonished by police on several occasions for drinking or doing illegal drugs on private property or in public" yet she has no criminal record.
The purpose of her staggeringly honest confession was to illustrate to her fellow white people a point about the death of Rayshard Brooks, a 27-year-old black man who was shot and killed by one of several Atlanta Police Department officers outside a Wendy's on June 12.
"Defunding the police is not about 'living in a lawless society,' she wrote. "It's about the fact that in this country, we're not supposed to get shot by police for getting drunk."
Vernoff ended her thread with: "The system that lets me live and murders Rayshard Brooks is a broken system that must change. Stop defending it. Demand the change. #BlackLivesMatter #WhitePrivilege #DefundPolice."
Brooks' death has now been declared a homicide by the medical examiner.
His encounter with the police occurred when a Wendy's employee phoned the authorities to say that someone had fallen asleep in a car in the restaurant's drive-through. Despite the encounter initially being a friendly one, a confrontation ensued when the officers tried to arrest Brooks, who ran away before being shot in the back.
Atlanta's mayor, Keisha Lance Bottoms, said on CNN: "I watched the interaction with Mr Brooks and it broke my heart. This was not confrontational. This was a guy that you were rooting for."
She added: "I do not believe this was a justified use of deadly force."
Atlanta's police chief, Erika Shields, has resigned over the shooting.