Grey's Anatomy seemed to say goodbye to the latest staff member of Grey Sloan in Season 17, Episode 7, as Andrew DeLuca (played by Giacomo Gianniotti) became the first main character since Patrick Dempsey's McDreamy to die on the ABC show after he was stabbed battling a notorious sex trafficker.
In the episode, the doctors operated on him while his spirit found itself on Meredith Grey's (Ellen Pompeo) dream beach / limbo between life and death. First, he said portentously that he could not keep his sandcastle intact because the waves kept knocking it down, before he seemed to be summoned to the afterlife by his mother. As this happened, he was pronounced dead on the operating table in the 'real' world.
On Meredith's dream beach, he did get a farewell scene of sorts with the Grey's lead, who he told, "I don't know what happens from here, but no matter what happens, I want you to know I've never felt seen like you saw me."
Speaking to TV Line, Gianniotti confirmed that his character is definitely dead. He told the website, "Krista [Vernoff, Grey's showrunner] started talking about how much people had connected to the human trafficking story from last season and that everybody was begging for it to be wrapped up.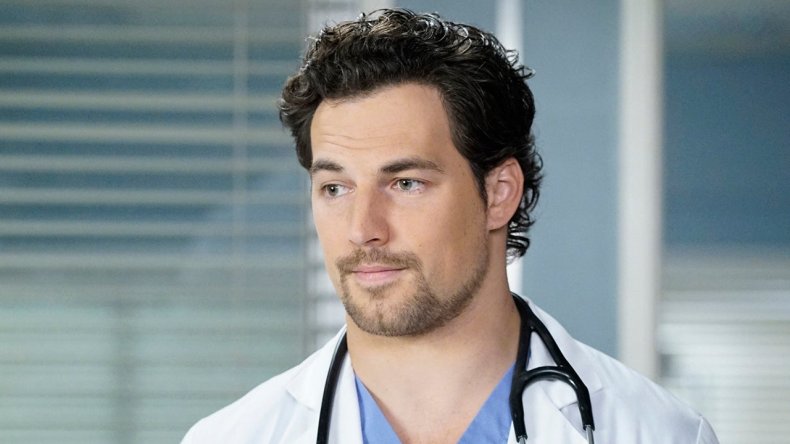 "So they said, 'We all thought it was very clear that we need that storyline to come back, and it would be great if we could catch that human trafficker and show that people like that can be stood up to.' In that was an opportunity for DeLuca to be brave and die as a hero. So even though it's a tragic loss, he's stopping this trafficking."
Vernoff herself said of the storyline to The Hollywood Reporter: "Many times after I pitched it to the writers and we designed the season around this story, I started to chicken out and second-guess myself. Can we save him?! Can he live?!
"He can't. We've done a lot of near-deaths and saved them since I took over the show. So now people are expecting that. This was the story. It was as shocking to me as it was to you."
Though the character is definitely dead, he has also hinted that he could return to the show in some form, especially as there are increasing rumors that the current Season 17 will be the final season of the ABC medical drama.
Asked why he had fooled Grey's fans by posting on Instagram that he was going "back to being DeLuca" after he had really already shot his death scene, the actor said, "I was just trying to throw people a little off the scent a bit. It's not a lie, though, in that we might see DeLuca in the future. There are other opportunities for him [to appear] for the rest of the season. And lots of characters that have been lost over the years have come back, whether in flashbacks or playing little home videos on our phones, ghosts, sometimes dreams. There's all kinds of ways."
Grey's Anatomy Season 17 continues Thursdays at 8 p.m. ET / 7 p.m. CT on ABC.