Grey's Anatomy's current season has been one like no other, with Jesse Williams leaving, dead characters from the past returning and Meredith Grey (played by Ellen Pompeo) spending much of the time in a coma. With characters like Derek Shepherd (Patrick Dempsey), Lexie Grey (Chyler Leigh) and George O'Malley (T.R. Knight) returning, it felt at times like the show was taking a victory lap before it came to an end, leaving fans wondering whether there would ever be a Season 18 of the ABC medical drama.
Will there be another season of Grey's Anatomy?
Those fans have no need to worry, as Grey's Anatomy has been renewed for Season 18—though the future of the show after that is far less certain.
In May, ABC confirmed that Grey's and its spinoff Station 19 would both be back next season.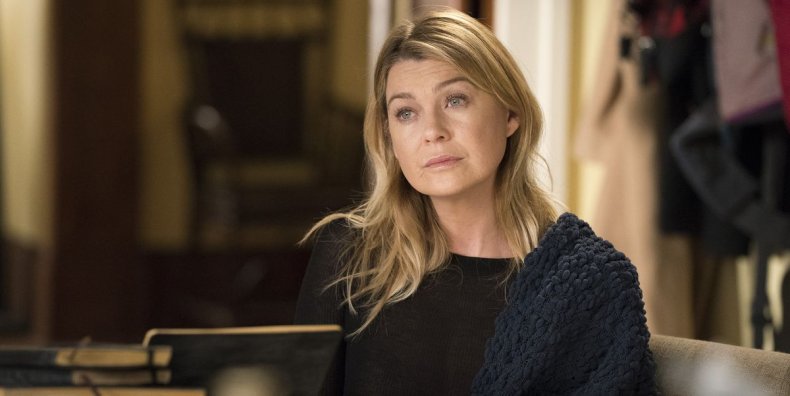 "Station 19 and Grey's Anatomy have done an incredible job of honoring real-life heroes by giving audiences an unflinching look at one of the biggest medical stories of our time," said Hulu Originals & ABC Entertainment president Craig Erwich, in a statement. "Krista [Vernoff, Grey's showrunner] and her team of writers have continued to deliver the compelling and compassionate storytelling that is a hallmark of these shows, and created some of the year's most-talked-about moments in television.
"We're so grateful to our talented casts and crews for their extraordinary work that connects with viewers everywhere, and we look forward to sharing even more defining moments with our fans next season."
Grey's was announced to be returning after ABC closed new deals with Pompeo and original cast members Chandra Wilson and James Pickens Jr., all of whose contracts were coming to an end after this current season.
Per Deadline, Pompeo's deal right now is only for one year, suggesting that the show could be coming to a close after its 18th season, potentially ending after just over 400 episodes. However, Pompeo has hinted the show was ending only for it to return so many times that is difficult to predict whether the show is really over.
When will Grey's Anatomy Season 18 air?
ABC announced its fall 2021 lineup in May. As in the current TV season, Grey's Anatomy will be on Thursdays at 9 p.m. ET / 8 p.m. CT, and will be preceded by Station 19.
Exactly when that fall season is set to begin, however, has not been announced. Every season except the shorter first season and the delayed-by-COVID 17th season have started in late September, and Season 18 is set to follow suit.
Based on the last few years, by far the most likely release date for Season 18 is Thursday, September 23, 2021.
Grey's Anatomy Seasons 1 to 16 are streaming now on Netflix. All episodes of Season 17 so far are on Hulu.