Grimes' New Song: What Happened Between Grimes and Azealia Banks?
Grimes and Azealia Banks had a very public argument in 2018, after Banks made some suggestions about Grimes' partner, tech mogul Elon Musk.
Grimes has recently shared an unreleased song, "100%Tragedy," which she claims chronicles her feud with Azealia Banks.
She reportedly played the new song in her virtual set at the Splendour XR music festival. On Discord, Grimes said (via Reddit): "The song is about trying to defeat azealia banks when she tried to destroy my life"
In the lyrics, Grimes says she is "like a flower but I'm a serpent underneath" as she talks about fighting her assailant.
The lyrics also say: "No forgiveness for betrayal/I could have you on your knees."
After the song was revealed, and users shared Grimes' comments on the song, Banks responded.
According to Stereogum, Banks responded soon after on her Instagram stories, saying: "So you go make a bootleg @inna song about it. Yikes.
"Grimes def has some psychosexual obsession with me. i think it's bitterness cuz she doesn't have the musical capacity i have. everything she does is out of pretentiousness and it comes out like that ... while everything i do is out of natural swag & geniusness lmaoo.
"Starting to notice all the weird undercover millennial racists hide out on discord."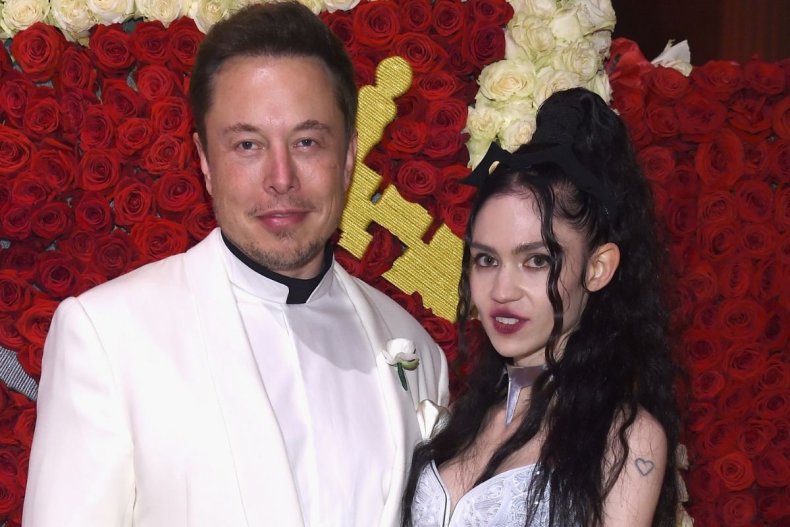 The following day, Banks posted another story which was quickly deleted, as shared by Entertainment Weekly, which read: ""really thought I did you a favor by not responding to that subpoena....., i just May happen to have all those extra texts/screenshots/evidence Laying around somewhere............."
All of this seems slightly bizarre unless you know the context of their feud, which dates back to 2018.
What Happened Between Azealia Banks and Grimes?
The genesis of these angry responses goes back to 2018, when Banks posted some comments about Grimes' partner Elon Musk, Tesla and SpaceX CEO.
On August 7, 2018, Musk sent out tweets in which he claimed he had secured funding to take the company private, while it still had shareholders.
The tweets read: "Am considering taking Tesla private at $420. Funding secured.
"Shareholders could either to sell at 420 or hold shares & go private"
Shares initially rose after this was posted, and later that day Musk put out a blog post on the Tesla website, which had been sent to employees of the automotive company.
In it, he asserted similar things to his tweets.
On August 12, Banks shared on her Instagram Stories that she felt she was in a "real life episode of Get Out" as she claimed she had waited for days at Musk's home as she was supposed to work on material for her second album with Grimes, who was the tech mogul's partner at the time.
In comments collected by Vox, Banks said: "I waited around all weekend while grimes coddled her boyfriend for being too stupid to know not to go on twitter on acid."
Then, in an interview with Business Insider on August 13, Banks said: "I saw him in the kitchen tucking his tail in between his legs scrounging for investors to cover his ass after that tweet.
"He was stressed and red in the face. He's not cute at all in person."
At a similar time to this interview, Musk reportedly claimed in a blog post to have had a legitimate reason to send these messages, citing a Saudi Arabian investment fund had approached him with offers of help.
In late August, Banks posted an apology to Musk for her part in the affair, which along with Musk's own tweets led to his being investigated by the U.S. Securities and Exchange Commission (SEC).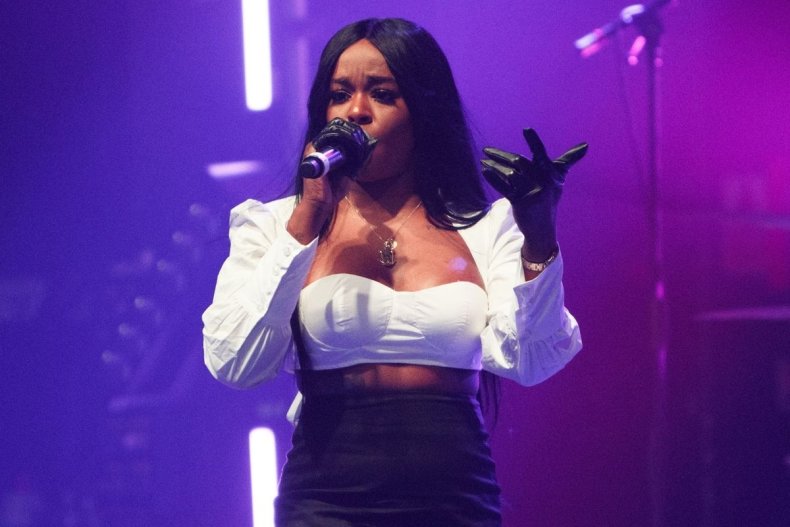 She wrote (via Billboard) on August 19, 2018: "I feel terrible about everything.
"I guess I can start apologizing for all of the painful events you've endured over the past week, as I feel as though my actions have largely exacerbated them."
In September 2018, the SEC sued the Tesla CEO for making "false and misleading" statements to investors, and eventually Grimes and Banks were subpoenaed to court to share their knowledge of the incident.
Musk, in an interview with Gizmodo, claimed he had never met Banks.
Neither ended up appearing in court and eventually the case was quickly settled with Musk and Tesla being fined $20 million each.