Alaska Airlines: Everything We Know About the Suicidal Hijacker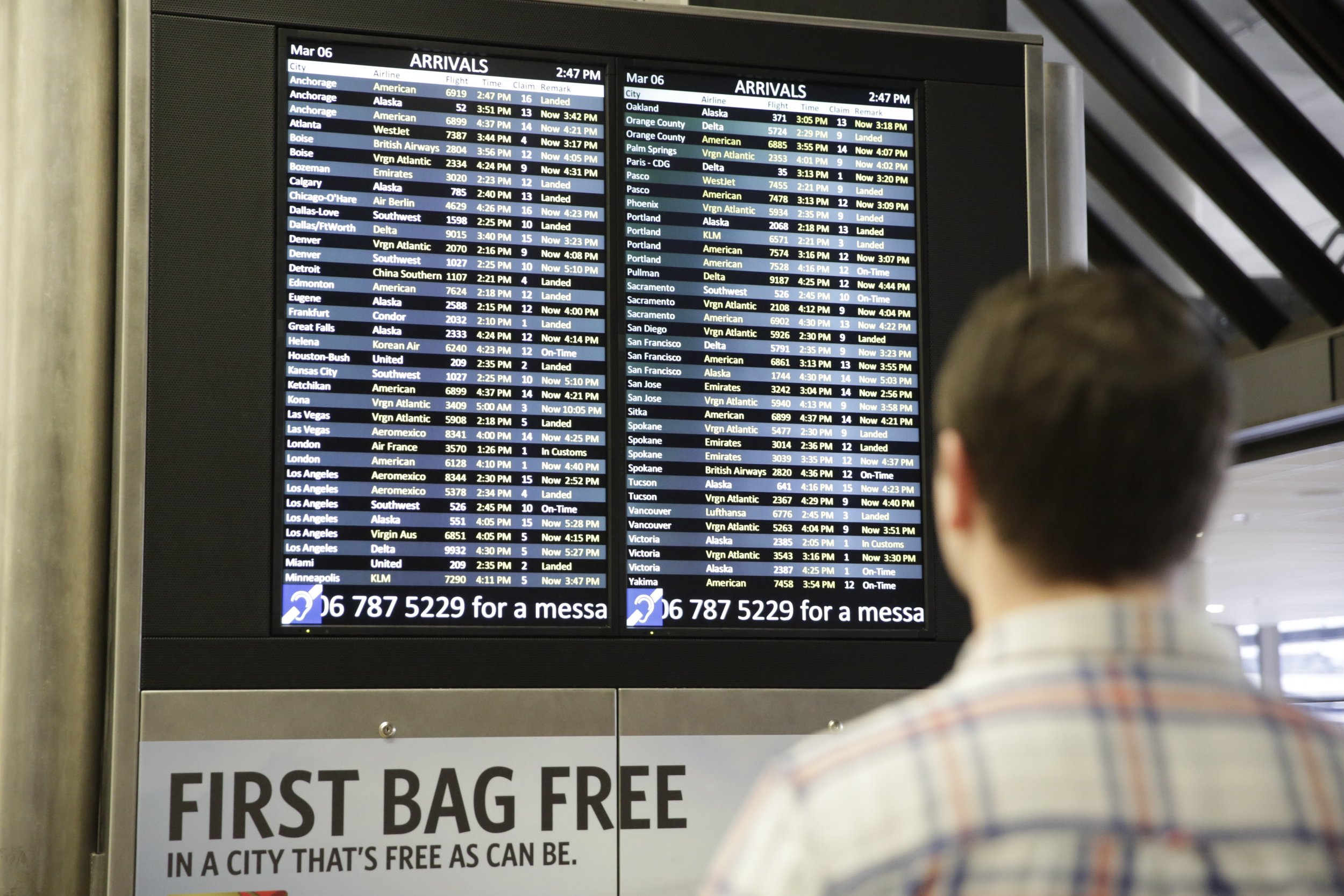 An Alaska Airlines plane that was stolen, piloted through stunts and crash-landed was taken by a Horizon Airlines ground service staffer, reports confirmed on Saturday afternoon.
The Seattle Times named the man as Richard Russell, 29, citing multiple sources, including one law enforcement official. He was part of a tow team, which moves planes on the tarmac, for Alaska Airlines sister airline Horizon Airlines. He had been in the job for about four years, the Times reported.
"He was a quiet guy. It seemed like he was well liked by the other workers," Rick Christenson, a retired operational supervisor for the airline told the newspaper. "I feel really bad for Richard and for his family. I hope they can make it through this."
The Pierce County Sheriff's Department told the press a 29-year-old "suicidal male" went for what Seattle-Tacoma airlines confirmed in a Tweet was "an unauthorized takeoff without passengers." The Bombardier Q400 turboprop plane was taken from a maintenance position at approximately 8 p.m. local time (11 p.m. ET) and was not scheduled for a passenger flight, according to a Reuters report. The unnamed hijacker performed loops and stunts in the air for approximately one hour, before crashing on Ketron Island in Puget Sound.
A fire broke out when the man crash-landed on the island, which Sheriff Paul Pastor said could only be reached by boat. It is about 25 miles (40 km) to the southwest of Seattle. In an announcement to the press, Pastor said three fire units were dispatched in addition to sheriff's command units by ferry to the island. Ferry services do not typically run at the time when the man crash-landed, but authorities allowed service and transportation for law enforcement and rescue individuals. Pastor confirmed one of the units involved was dispatched via speedboat.
Multiple people in the Seattle area recorded footage of the plane and were heard shouting about the plane's proximity to the ground, previously covered by Newsweek. Seattle-Tacoma airport went into lockdown, too. Pierce County Sheriff's Office confirmed the man's actions were "not a terrorist incident" after the crash.
In audio footage released to the public, the man identifies himself as a white person who was unaware that he "had a few screws loose." He is heard asking the controller about a job with Alaska Airlines and said he knew his actions would disappoint his loved ones. He said he felt the need to apologize to them, but was aware that he would not be able to make it happen.
Toward the end of his flight time, the man noticed the fuel tank was almost out of gas. The controller attempted to instruct him to a nearby runway, but the man was under the impression that the runway employees would be dangerous. An employee from the tower reassured him that they were not dangerous individuals with anti-air equipment, but his reassurances were ignored by the man who has been pronounced dead.
"We're working to find out everything we possibly can about what happened," Brad Tilden, chief executive of Alaska Air Group (ALK.N), the sister company to HorizonAir said in a statement.
If you have thoughts of suicide, confidential help is available for free at the National Suicide Prevention Lifeline. Call 1-800-273-8255. This line is available for 24 hours, every day.