'Groundhog Day From Hell': Released From Guantanamo Bay, Rearrested in Morocco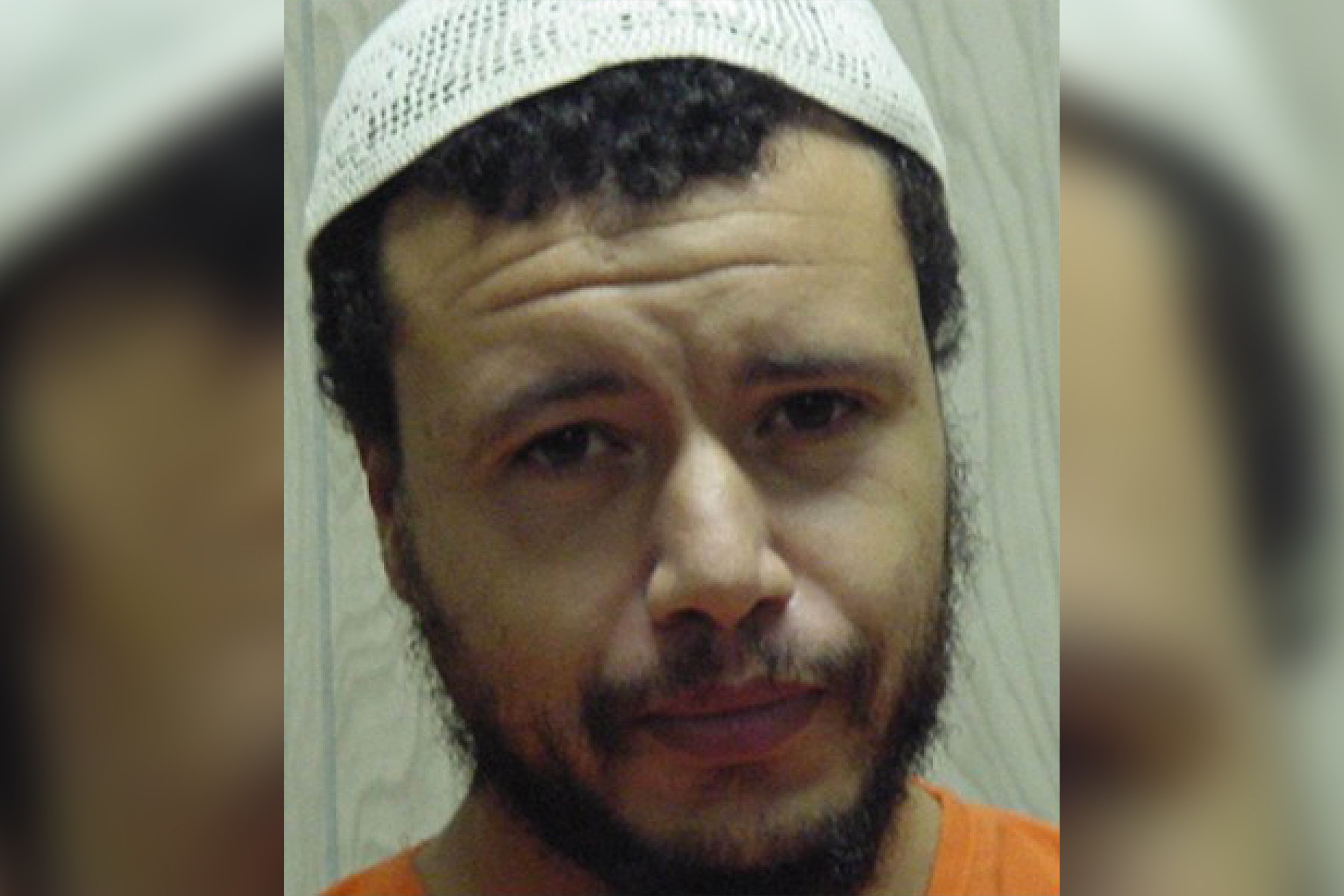 He was supposed to be a free man, but he is still behind bars.
In September, the U.S. released former Guantanamo Bay prisoner Younous Chekkouri after 14 years in captivity. But when Chekkouri arrived in his native Morocco last month, he was promptly arrested on charges of "attempting to disrupt the security of the country," among other things. For more than a month, he's been held in Salé prison near Rabat, despite what his lawyers say were diplomatic assurances to the United States "that he would not be detained in Morocco for longer than 72 hours."
His case shows the difficulties the Obama administration faces as it speeds up its attempt to close the detention facility. Finding a country to accept a cleared detainee is only part of the challenge.
Related: Recent Gitmo Release Held in Morocco on Suspicion of Terrorism
Chekkouri, 47, was captured by Pakistani forces in December 2001 and sent to Guantanamo in May 2002. Reprieve, an international NGO that represents Chekkouri, claims he was rounded up, along with other Arabs, while working for a youth charity in Afghanistan. U.S. government files indicate, however, that he was arrested with a group of Arab fighters fleeing Tora Bora, where U.S. forces were pursuing Osama bin Laden. Chekkouri was cleared for release in 2010—a process that requires six government agencies to agree he no longer poses a security threat—and a tacit admission, his lawyers say, that the accusations were unfounded.
On Thursday afternoon, Chekkouri stood before a Moroccan judge expecting to finally learn if he'd be released to his family. But the judge postponed his hearing until November 4 in light of new evidence: a single-sentence letter from the Justice Department submitted by his lawyers. The letter says that the U.S. "withdrew reliance" on any evidence linking Chekkouri with a Morocco-based Al-Qaeda affiliate known as Group Islamique Combatant Maroc and "ultimately took no position" on whether Chekkouri was affiliated with the group.
Reprieve believes the charges in Morocco are based on old U.S. allegations, like him being a founder of the Al-Qaeda affiliate, which Chekkouri denies. The international NGO enlisted the U.S. government's help in fighting the charges and they responded with the letter on Wednesday.
The U.S. government and Reprieve, however, have a different understanding of the letter and the agreement between the two countries. Reprieve attorneys read the letter as a concession that the government gathered unreliable evidence against their client, leading the U.S. to withdraw its allegations. The lawyers allege that the intelligence came from torture and informants looking for rewards while in U.S. custody. "We don't put people away in our country for years and years based on something the government doesn't even allege," says Reprieve attorney Cori Crider.
Related: How a Botched Translation Landed Emad Hassan in Gitmo
Yet an Obama administration official tells Newsweek that the letter does not suggest the evidence was faulty. The U.S. chose not to rely on its allegations because "they were not necessary to defend or justify Mr. Chekkouri's lawful detention at Guantanamo," among other reasons.
The administration official would not discuss specific diplomatic assurances between the U.S. and Morocco, other than to say they were the result of government-to-government conversations, which Reprieve was not a part of.
"I feel responsible," says Crider, explaining that she told her client that this was his chance to go home and be with his family. Instead, he is sitting in Salé prison, a facility singled out by human rights organizations for abuse of its prisoners. "The U.S. Government has not done remotely enough to keep its promise to Mr. Chekkouri or to hold the Moroccan government to its promise," says Crider.
Speaking to Newsweek in September, Ian Moss, a State Department spokesman for Guantanamo issues, elaborated on the agreement reached with Morocco. "We conduct a thorough, case-by-case review of each potential transfer in which we consider all available credible information in determining whether a potential transfer can be implemented consistent with our humane treatment policy," Moss said. "If we are not confident that a transfer will be implemented consistent with our humane treatment policy, then the transfer will not occur."
Related: Obama Considering Array of Options for Closing Guantanamo Prison
The Moroccan Embassy in Washington did not respond to request for comment about Chekkouri's status.
Crider says she will seek more documentation from the U.S. government to help prove her client's innocence before the next court date. In the meantime, she says, Chekkouri "is now living a Groundhog Day from hell."