Groundhog Day 2019 Live Stream: Watch Punxsutawney Phil Looks For His Shadow
Update: 1:17 p.m. EST— Punxsutawney Phil predicted an early spring on Saturday morning when he didn't see his shadow.
Original:
After a winter that's brought bitter temperatures and heavy snow in some parts of the country people are eager to know whether or not spring will come early this year or if winter will hang on a bit longer.
The tradition of Groundhog Day in Punxsutawney, Pennsylvania, is more than 100 years old, the first time the tradition was in a newspaper was 1886 and the tradition has grown since, according to the Punxsutawney Groundhog Club. The tradition of Groundhog Day itself actually has ties to the Celtic festivals and Christian traditions.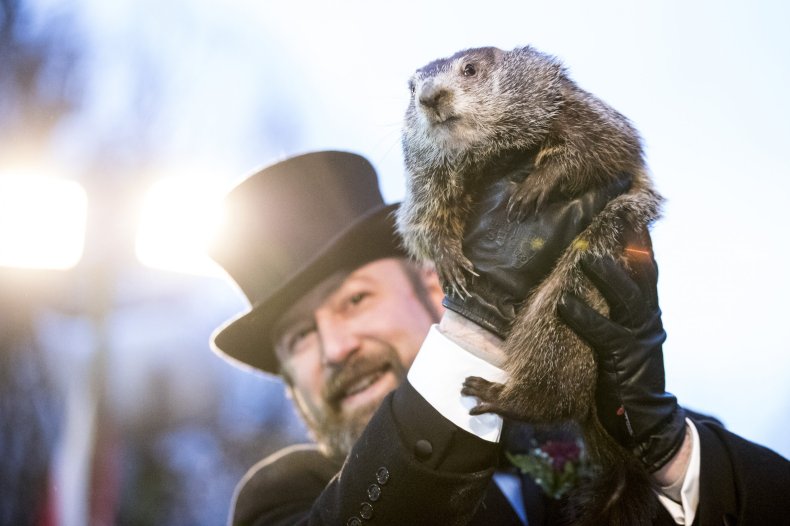 Each year on February 2 Groundhog Day is celebrated all over the country early in the morning. When the groundhog, Punxsutawney Phil comes out of his burrow whether or not he sees his shadow is thought to predict whether there will be six more weeks of winter or not.
If the groundhog emerges from his den and sees a shadow, the legend says there will be six more weeks of winter. If the groundhog doesn't see a shadow then spring is said to come early. Whether or not Phil sees his shadow has a lot to do with the weather that day and if it's cloudy when Phil comes out of his den.
The schedule for the events leading up to and following Groundhog Day are already available online. There are buses that bring visitors up to Gobbler's Knob where Phil comes out of his burrow but the final bus leaves at 6:30 a.m. EST. They start running at 3 a.m. Saturday, hours ahead of Phil's Prognostication at 7:28 a.m. EST. Ahead of that, there's entertainment on stage for all those visitors who arrive early. Entry to the event is free but the shuttle costs five dollars a person round trip.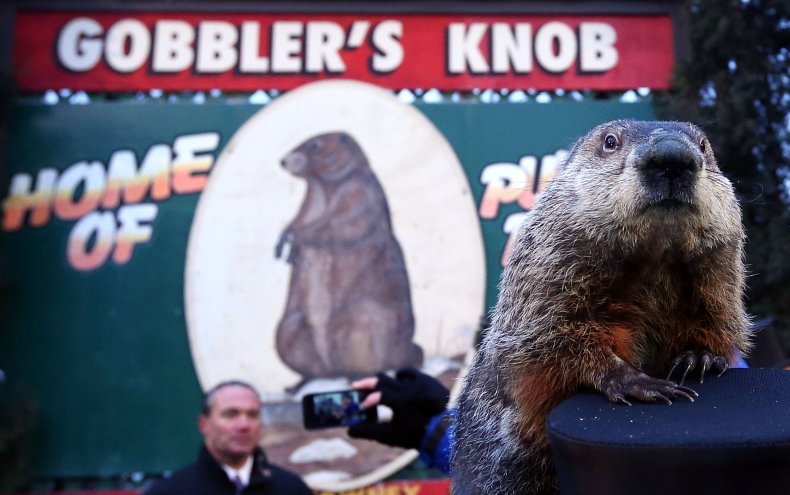 For those who don't want to head to Pennsylvania and sit outside in the cold for hours, there is an option to watch the whole thing live online. The event is streamed for anyone who wants to watch online. The stream is available on the Visit PA website here.
Other groundhogs around the country also come out of their comfortable homes early on Groundhog Day to predict whether there will be more winter or an early spring. In Staten Island, New York, the groundhog, named Chuck, also comes out around 7:30 a.m. to predict the coming months of weather. In Tennessee, they rely on Chattanooga Chuck to prognosticate about the coming spring.
Those who want a set date for when spring begins are in luck, the spring equinox is set for March 20, whether or not any of the groundhogs Saturday see their shadows.