Grumpy Cat Dies: Internet Reacts to Loss of Beloved Pet That Spawned a Thousand Memes
People across the world have taken to social media to grieve the loss of internet sensation Grumpy Cat.
The feline, whose unimpressed expression led to the creation of thousands of memes, has passed away, it was announced on her official Twitter account. According to the post, Grumpy Cat died in the arms of her owner, Tabatha Bundesen, due to complications from a urinary tract infection.
The post was captioned, "Some days are grumpier than others…"
Grumpy Cat's family posted a message breaking the news to Twitter:
We are unimaginible heartbroken to announce the loss of our beloved Grumpy Cat.

Despite care from top professionals, as well as from her very loving family, Grumpy encountered complications from a recent urinary tract infection that unfortunately became too tough for her to overcome. She passed away peacefully on the morning of Tuesday, May 14, at home in the arms of her mommy.

Besides being our baby and a cherished member of the family, Grumpy Cat has helped millions of people smile all around the world – even when times were tough. Her spirit will continue to live on through her fans everywhere - even when times were tough.

Her spirit will continue to live on through her fans everywhere.
Who Was Grumpy Cat?
Originally named Tardar Sauce, Grumpy Cat became an internet sensation after her photo was posted on Reddit on September 22, 2012. According to her official website, it had been suggested that the photo was doctored, so her owners took to sharing videos of her on YouTube, and the rest is history. Her petite size and sour expression were due to feline dwarfism.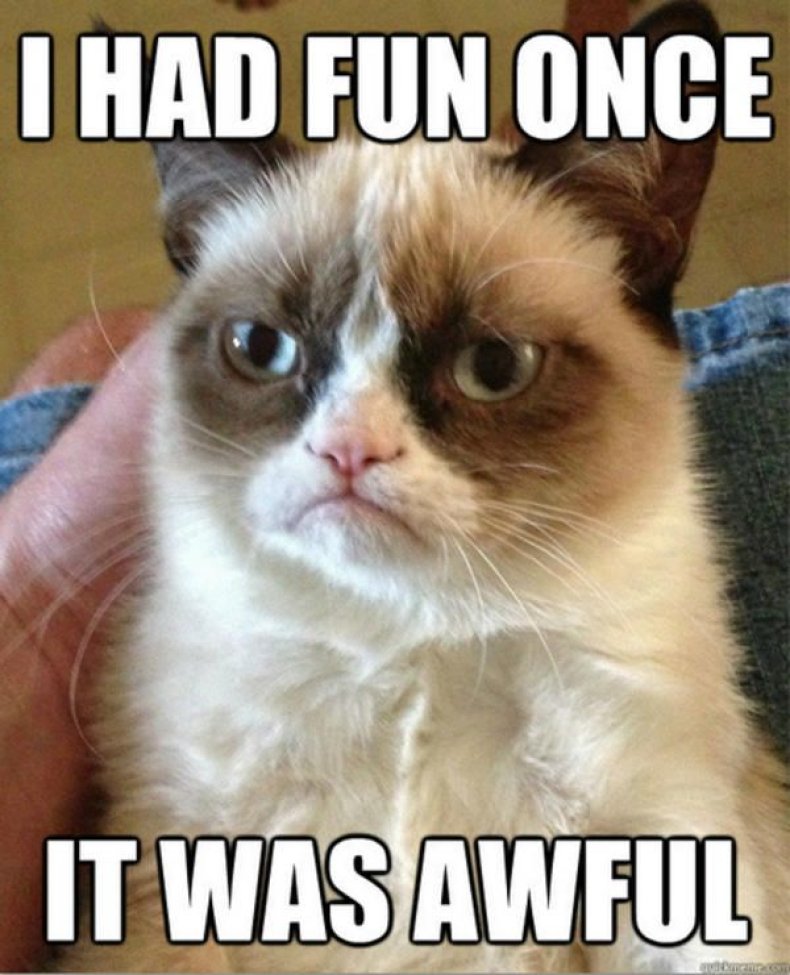 Grumpy Cat's Net Worth
It is estimated that Grumpy Cat was worth at least $1 million, although Bundesen has kept the exact amount a secret, according to Inside Hook. Grumpy Cat has over 8.6 million total followers on Facebook, 2.5 million followers on Instagram and 1.5 million followers on Twitter.
During her career she secured merchandise and advertising deals and even made a movie in 2014, Grumpy Cat's Worst Christmas Ever. Grumpy Cat also released a fragrance called Kitten Fur.
In 2018, Grumpy Cat won a lawsuit of more than $700,000 for copyright infringement of her image. She also made appearences at the MTV Movie Awards, on WWE Raw, Sesame Street and at the SXSW festival.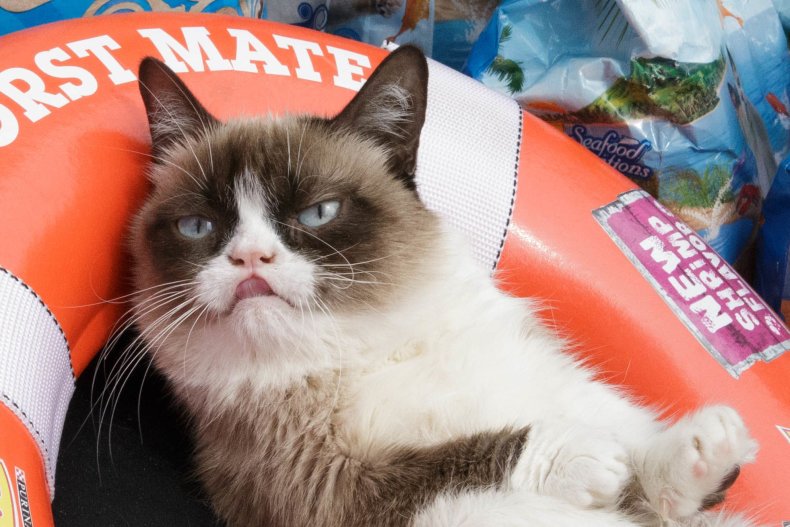 Reactions and Tributes to Grumpy Cat
Fans have been expressing their grief on the Grumpy Cat subreddit.
"Rest in peace, sweet little angel. Thank you for all the laughs and memories you gave to the community. You will forever be remembered," wrote user parkerstark17.
"RIP sweet ball of fur
"RIP Tardar Sauce. You will always be the grumpiest cat," wrote user hyperionlore.