Guantanamo Bay Detainee Omar Khadr Wins $10M Settlement and Apology From Canada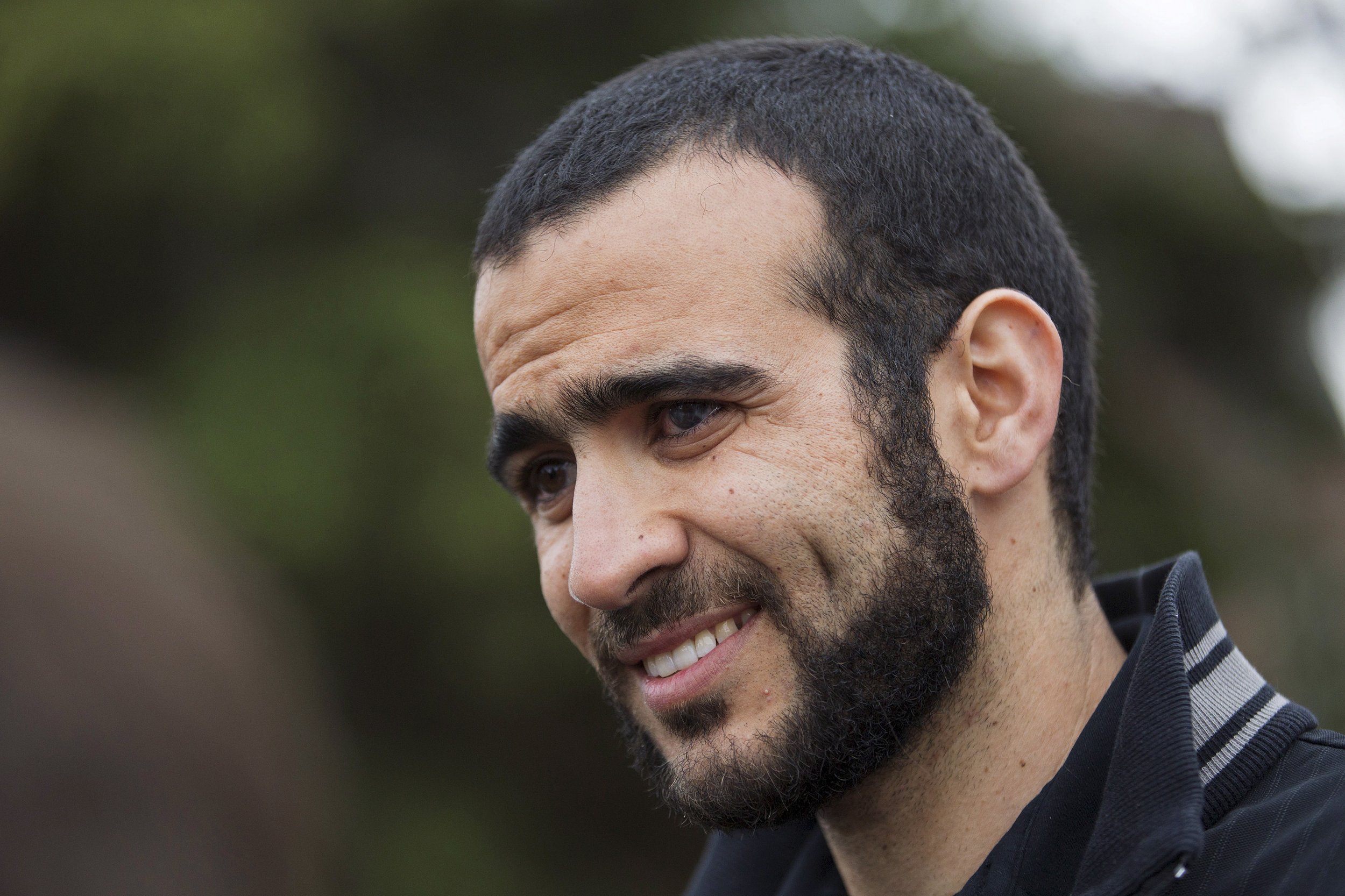 The youngest Guantanamo Bay detainee has won more than CAD$10 million ($7.7 million) and an apology from the Canadian government after settling in court.
Omar Khadr—a child soldier who was arrested in Afghanistan at the age of 15 for killing a U.S. Special Forces soldier during combat—was imprisoned at Guantanamo Bay for ten years from 2002 to 2012.
Khadr, who was born in Toronto, was awarded the money after filing a lawsuit in 2004 against the Canadian government, claiming the country conspired with the U.S. to torture him at the jail. Khadr's suit sought $20 million in compensation. On Monday, the Toronto Star revealed that the suit has been settled and that Khadr will get less than he sought.
Canadian Prime Minister Justin Trudeau declined to comment on the report during a visit to Ireland Tuesday on his way to the G20 summit in Hamburg, Germany.
In 2010, Khadr pleaded guilty to the murder of U.S. Delta Force soldier Sgt. Christopher Speer after throwing a grenade that killed him and partially blinded Sgt. Layne Morris. He is the only U.S. captive prosecuted for murder under the Military Commissions Act. The law was written after 9/11 and made it a crime to kill U.S. soldiers during combat. Khadr was arrested in the early days of America's war in Afghanistan.
Read more: Former Guantanamo Prisoner Arrested at 15 is Released on Bail in Canada
Khadr's case against the Canadian government was allowed to proceed in 2014 by a Canadian Federal Court judge.
Documents showed that Canadian agents interrogated Khadr at Guantanamo Bay in 2003 and 2004. A trio of U.S. Supreme Court decisions found practices at the jail during that time were illegal. Khadr alleges that he was tortured with sleep deprivation and abused by his captors in order to get false confessions from him.
In 2015 a court in Utah ordered Khadr to pay $134 million to Speer's widow and Morris after the pair brought a civil suit against him. Khadr did not respond to the suit and the cash award was handed down as a "default" judgment.
Without legal action in Canada, the claim cannot be collected. It's unclear whether Khadr's winnings in his civil suit will be pursued.
Former Guantanamo Bay detainees in the United Kingdom have also received payouts after they alleged their government was complicit in torture.