E3 2021: Highlights From the Guerrilla Collective Festival
2021's Guerrilla Collective livestream has just wrapped up. Showcasing over 36 different grassroots indie games across a brisk 90 minutes, just calling the presentation "jam-packed" would be a gross understatement.
With the first of the main E3 conferences just around the corner, some of these smaller titles are in danger of being overshadowed and could get lost in the shuffle of the AAA news cycle. This is why we have trawled through all sizzle reels, announcement trailers and developer interviews from Saturday's showcase, in order to help you figure out which upcoming indie games are really worth your attention.
Here are the highlights from 2021's Guerrilla Collective.
Bullets Per Minute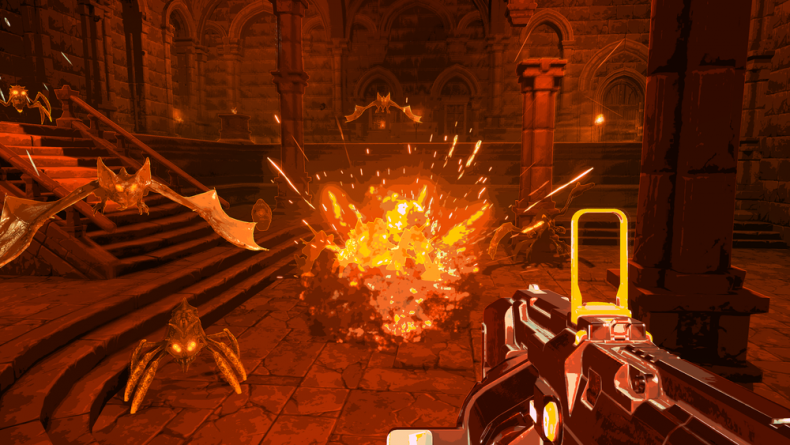 Bullets Per Minute is an old school shooter with a musical twist. Described by the developers as a "rhythm action rogue-like", it will have you squaring off against the monstrous denizens of Hell in frenetic combat scenarios that are tightly choreographed to a heavy metal soundtrack.
Think of it like the movie Baby Driver, where every single action is perfectly synchronized to the music. Whether you are dodging projectiles, unloading shotgun rounds into enemies, or reloading your weapons, everything is said to be affected by this gimmick. Even the boss battles are accompanied by an operatic crescendo that is sure to get your blood pumping.
Bullets Per Minute is already available to purchase on PC and will be arriving on Xbox and PlayStation consoles in the summer.
Firegirl: Hack 'n Splash Rescue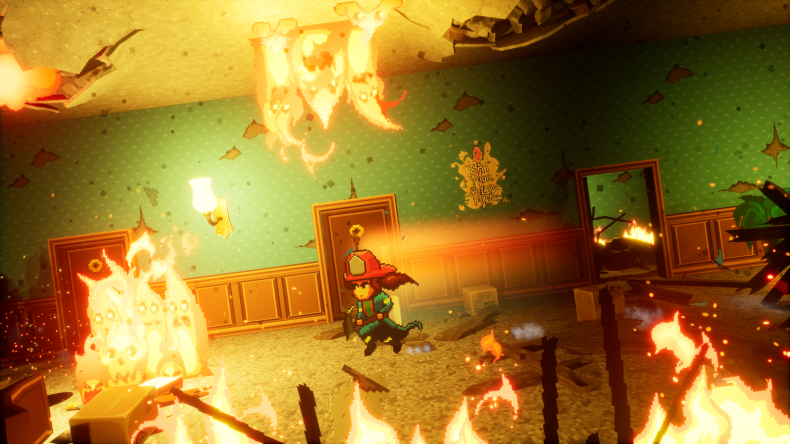 Retro platformers are a dime a dozen nowadays, yet Firegirl hopes to set itself apart from the competition with a rather unique premise. Instead of having you control an anthropomorphic critter or a medieval adventurer, this title drops you into the considerably more grounded role of a newbie firefighter.
Tasked with rescuing civilians from blazing infernos that are spreading across the city at an alarming rate, you will need to be resourceful with your trusty ax and water hose in order to evade obstacles and extinguish flames. Without featuring traditional enemy encounters, this looks to be an intriguing spin on the platforming genre and promises a deep upgrading system that will keep you engaged for hours on end.
Firegirl Hack 'n Splash Rescue is coming to PC and consoles later this year.
White Shadows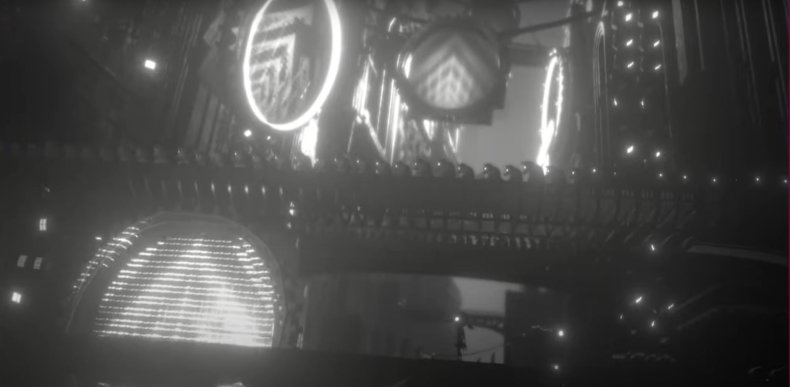 From German developers Monokel, White Shadows is best described as 1984 filtered through the prism of Tim Burton. The heavily stylized platformer is set in a fairytale-esque metropolis that is populated by strange animal-human hybrids. In this dystopian future, there is a social hierarchy that sees wolves living comfortably as the ruling class, while birds live in fear of constant persecution.
Naturally, you will be stepping into the latter role as a young raven who is trying to escape the industrial city by any means necessary. Expect plenty of inventive puzzles, gothic visuals, and dark humor when this one lands in late 2021. You can add White Shadows to your Steam wishlist now.
Severed Steel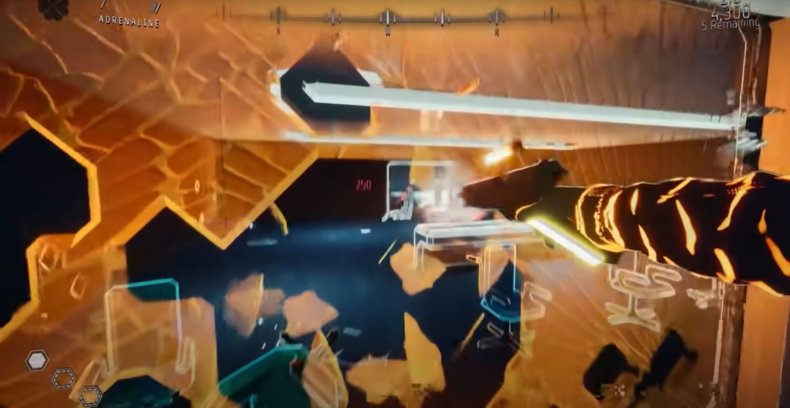 A demo of Severed Steel can already be downloaded on Steam and players have been getting creative with its fluid shooting mechanics. This was actually the subject of the game's Guerrilla showcase, as developer Greylock Studio put together an electrifying showreel that contained some of his favorite clips people have shared on his Discord channel.
Whether you are experimenting with the wall-jump ability, blasting through a wall to create a safe detour, or finding clever ways to be economic with your ammo, it looks like there will be plenty of opportunity for thinking outside the box here. Severed Steel is coming soon to Steam.
No Longer Home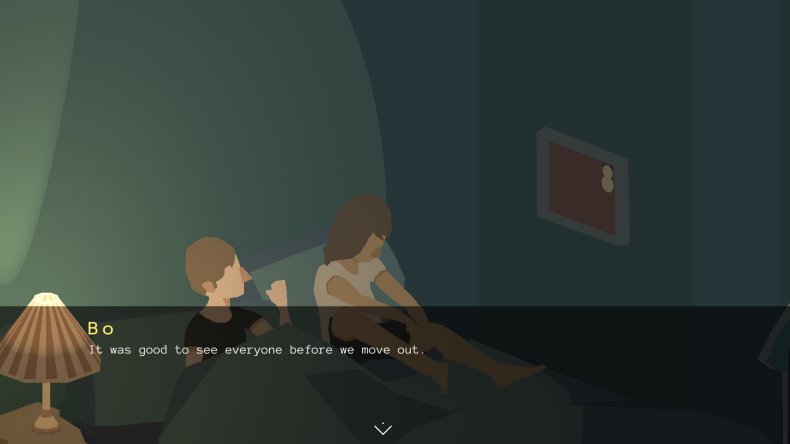 No Longer Home is a British point-and-click adventure about the hardships of graduating from university and deciding what you want to do with the rest of your life. Semi-autobiographical in nature, the game is actually based on the real experiences of its developers Humble Grove, Cel Davison and Hana Lee, and the people they met during their education.
According to the game's website, No Longer Home takes place in a "magical realist world." It will have you participating in very relatable scenarios, like hosting barbeques in the garden, procrastinating with video games, and staying up late for a therapeutic chat with your partner. If nothing else, it could prove to be a welcome change of pace from all the big-budget action titles that are due to come out in 2021 and it is definitely an ambitious idea.
You can download a demo of No Longer Home now.
Loot River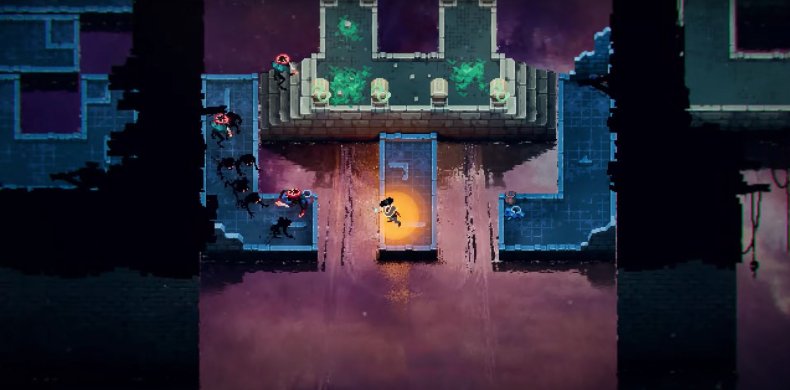 Pixel-art roguelikes were hardly in short supply at this year's Guerrilla Collective. Between Archvale, Hunt the Night, Arietta of Spirits, Death Trash and Despot's Game, you likely had your fill of watching low-resolution sprites fighting across procedurally-generated dungeons.
However, the Slovakian Loot River did manage to make a stronger impression with its distinct take on the genre. Essentially, the game allows you to rearrange its environment whilst you are traversing it, in a manner vaguely reminiscent of Tetris. For example, you can be charging up an attack while standing on an isolated platform. Then, when you are ready to strike, you can shift that block closer to your enemies and go in for the kill.
The development team showed off this gimmick in great detail during their presentation and it really whets our appetite. Loot River will be released on Xbox One, Xbox Series X and PC in 2021.
You can add it to your Steam wishlist now.
Among Us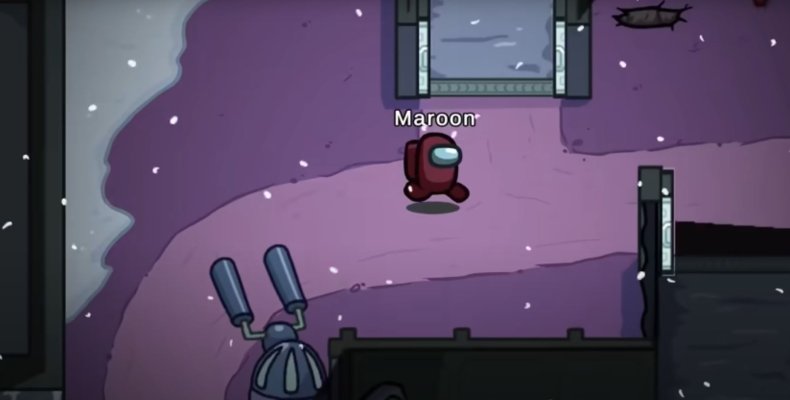 Finally, Saturday's Guerrilla Collective also featured an extensive interview slot with Innersloth, the team behind Among Us. While they could not give away too much about what is in store next for the immensely popular multiplayer sensation, they did tease that the lobby size for matches will soon be expanded to 15 players. Of course, this will necessitate that a few new color suits are added, so that characters can still be distinguished from one another.
These extra colors were not confirmed in the presentation itself, although the developers did recount how they nearly introduced a "barf" green option that has since been rejected.
A dedicated event page has been set up on Steam for all the games included in this year's Guerrilla Collective.
Correction 6/13/21, 05.36 a.m. ET: This article originally credited the developers of No Longer Home as Adrienne Lombardo and Eli Rainsberry. It has been updated to reflect that, while these two did work on the game, it is based on the experiences of its developer Humble Grove, who are Cel Davison and Hana Lee.