Guinea Pig Shatters Basketball Slam Dunk Record in Adorable Video
An adorable video that showed the moment a guinea pig from Hungary shattered a slam dunk record went viral on social media.
The video, posted to Instagram on Wednesday by the official Guinness World Records (GWR) account, has amassed more than 194,000 views and over 7,700 likes. In the clip, the tiny rodent named Molly dunks a 1.7-inch diameter ball into a hoop four times, breaking the world record for most basketball slam dunks in 30 seconds by a guinea pig.
According to Live Science, guinea pigs were native to South America and were domesticated by the Incans more than 3,000 years ago as pets and for food. They can weigh between 1.5-2.5 pounds and their bodies can range from 8 to 10 inches long.
"Thank you so much!" Emma Müller, Molly's owner, tweeted in March, along with a photo of Molly posing beside her official Guinness World Record certificate.
Speaking to GWR, Müller said Molly "absolutely loves to play basketball," adding that Molly can, on occasion, complete eight slam dunks in 30 seconds. Still, four was "more than enough" to make Molly an official world record-holder, said GWR.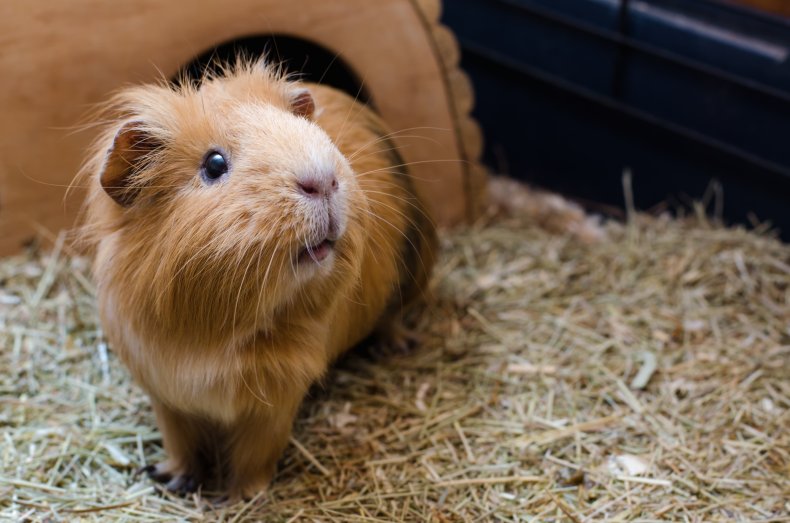 "We can't wait to see if this adorable record holder will best her own record, or go for more challenges in the future," GWR concluded.
As it turns out, Molly isn't the first animal to break a Guinness World Record. In many cases, however, animals break records based on their size and/or age. For example, a Great Dane from Texas, standing at nearly 3.5-feet tall, was officially named the world's tallest dog last month. In March, a chihuahua named TobyKeith was dubbed the world's oldest dog.
And in January, a 190-year-old tortoise named Jonathan was crowned the world's oldest known living terrestrial animal.
"In total, Jonathan's amazingly lengthy life has so far spanned seven British monarchs, 53 British prime ministers and 40 U.S. presidents," said GWR.
Of course, some animals, like Molly, smash records by completing challenges. Bini the Bunny, for example, holds the world record for most basketball slam dunks in one minute by a rabbit, "lining up 7 slam dunks!" GWR reported.
According to GWR's website, those wanting to set or break a world record must first create an online account, search for the record they wish to break, click the "apply now" button and complete a form. Once the application has been submitted, a member with Guinness World Records HQ will review it, and send over instructions on how to submit evidence.
"If your attempt is verified as successful, you will be eligible for one complimentary Official GUINNESS WORLD RECORDS Record-Holder Certificate to confirm your record-holder status!" GWR explained.