Guinea Pigs and Cat of Poisoned Russian Double Agent Sergei Skripal Are Dead
British authorities have said that two Guinea pigs and a cat owned by former Russian double agent Sergei Skripal died in the wake of his poisoning—allegedly carried out by Moscow—in the U.K. city of Salisbury.
Skripal, a former officer for Russia's military intelligence who switched allegiances to the United Kingdom, was victim of an apparent chemical attack almost a month ago. Forensic analysis revealed that Skripal and his daughter first came into contact with a nerve agent at their house, with the highest concentration of it found on their front door.
Related: Russia likens U.S. meddling comments to Nazi German propaganda
The attack triggered a mass expulsion of Russian diplomats from dozens of countries after the U.K. alleged that the subtance came from Russia. But Moscow has repeatedly casted doubt over the British investigation, questioning its logic and protesting that the Kremlin receives no special briefings about the victims' health.
It was Russia's Foreign Ministry and embassy in London that raised questions about the fate of the Skripal family pets. The embassy said in a statement that Sergey and Yulia Skripal had two guinea pigs and two cats.
"To better understand what happened to Sergey and Yulia Skripal, it is essential to know if the animals also suffered from chemical poisoning,"the statement read. "We have therefore officially requested the Foreign Office to provide us with the respective information, including on whether the animals are receiving any treatment."
The response arrived quickly, though from the Department for Environment, Food and Rural Affairs rather than the Foreign Office.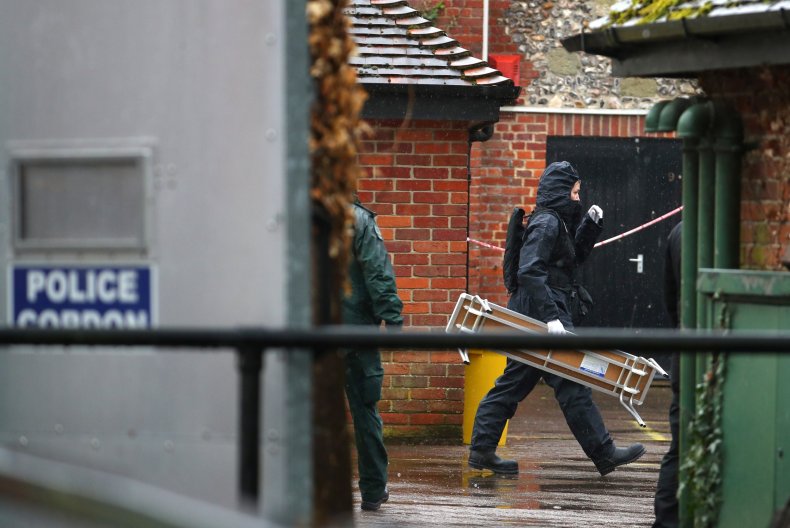 "When a vet was able to access the property, two guinea pigs had sadly died," a spokeswoman for the British environment ministry told AFP late on Thursday.
"A cat was also found in a distressed state and a decision was taken by a veterinary surgeon to euthanize the animal to alleviate its suffering. This decision was taken in the best interests of the animal and its welfare."
Whether the Skripal family had a second cat is not immediately clear.
Meanwhile, the British ambassador to the United Nations, Karen Pierce, has compared welcoming Russia as part of the investigation to "Scotland Yard inviting in Professor Moriarty," in reference to the arch nemesis of fictional detective Sherlock Holmes.