Oil Industry Celebrates Gulf of Mexico Auction as 1.7 Million Acres Sold for Drilling
Oil companies are bidding for the drilling rights to 1.7 million acres of Gulf of Mexico waters in an auction environmental groups say is undermining President Joe Biden's green credentials.
The Gulf of Mexico Outer Continental Shelf Oil and Gas Lease Sale 257 on Wednesday saw 33 companies submit 317 bids for 308 tracts, according to the Bureau of Ocean Energy Management (BOEM).
This was the highest number of leases sold at a single Gulf auction since 2014, signaling the oil industry's need for crude at a time when the Biden administration faces a continued legal wrangle over drilling in federal waters.
The total bidding came to $198,511,834. Chevron Corp had $48.6 million in winning bids, while Occidental Petroleum Corp.'s Anadarko US Offshore LLC lodged the two highest offers, of $10 million and $6 million for two tracts south of Louisiana.
Other bids came from Shell Offshore Inc., BP Exploration and Production Inc. and Talos Energy Offshore LLC.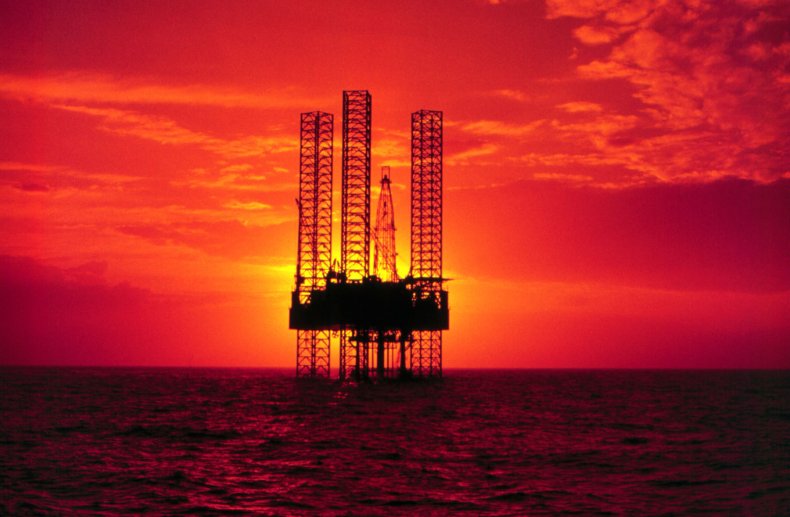 But the average bid fell to $622,366 per lease, part of a downward trend amid oil industry uncertainty over environmental, social and governance (ESG) matters.
Frank Macchiarola, senior vice president of policy, economics and regulatory affairs of the American Petroleum Institute (API), praised the lease sale as a "positive step for America's energy future."
"U.S. oil and natural gas production on federal lands and waters delivers the affordable and reliable energy America needs while providing much-needed funding for conservation, education, infrastructure and other important state and local priorities," he said in a statement.
The API has said it wanted the Biden administration to follow up Wednesday's auction with more sales, in part to avoid the need for the U.S. to import oil produced under less-stringent environmental rules.
Pending legal processes, 80 million hectares could be up for grabs for drilling in the Gulf of Mexico, where crude has a lower carbon footprint, although it is not clear when the next sale will take place.
Wednesday's sale in New Orleans was "an opportunity to encourage U.S. producers. We'll be watching the sale results with that in mind," said API's vice president of Upstream Policy, Kevin O'Scannlain, in a blog post. He noted the strategic value of the federal offshore, where it can take seven to 10 years to reach production.
The sale followed a U.S. District Court's preliminary injunction against Biden's executive order imposing a pause on oil and gas leases on federal lands.
In a statement to Newsweek, the BOEM said the government is appealing the decision and that it is "continuing its comprehensive review of its offshore and onshore oil and gas leasing programs and initiating reforms."
It said leases from Wednesday's sale would include rules to protect biologically sensitive resources, protect species and "avoid potential conflicts associated with oil and gas development in the region."
Climate activists have been angered by the auction, which brought in a bigger haul than most of the Gulf sales that took place under former President Donald Trump.
Environmental groups and some Democratic lawmakers have said that the Biden administration has not done enough to stop the auction, especially in light of the president's pledges at the COP26 summit in Glasgow to tackle climate change.
"It's a higher number of bids and higher acreage than in the last several years," said Kristen Monsell, a lawyer for the Center for Biological Diversity, "but no matter the amount, any amount of new oil leasing is reckless."
"We can't afford to lease one more acre. It's taking us in exactly the wrong direction," she told Newsweek.
"It's pushing the accelerator toward planetary suicide to allow any more oil and gas leasing. And especially when the president absolutely had the legal authority to stop this."