Democrats Angry at Biden's Failure to Stop Sale of New Mexico-Sized Oil Drilling Plot
Lawmakers and activists have claimed President Joe Biden is not doing enough to stop a massive offshore drilling auction on Wednesday—just days after he said "we got a lot done" to tackle climate change at the COP26 summit in Glasgow.
With the president's much heralded pledges to lower emissions still fresh in the memory, the auction will allow oil companies to bid for 80 million acres of federal waters in the Gulf of Mexico.
"This sale is the antithesis of the hard work we all put in to re-establish our nation's leadership on the climate change issue after four years of disengagement on the world stage by the previous administration," said Rep. Alan Lowenthal, a California Democrat who attended the Glasgow summit.
"This massive offshore lease sale simply should not be taking place," he told Newsweek. "Anywhere you drill, you spill."
After a spill off the coast of southern California in October, Lowenthal called for his party's Build Back Better Act to include a ban on new offshore oil and gas leasing in federal waters off the Pacific and Atlantic coasts, as well as in the Eastern Gulf of Mexico.
A letter supporting the ban was signed by 77 members of Congress.
But any such proposal is threatened by the Gulf of Mexico Outer Continental Shelf Oil and Gas Lease Sale 257, which takes place in New Orleans on Wednesday. The auction follows the latest ruling in a legal battle that started when Biden entered the Oval Office.
Making good on a campaign pledge, Biden issued an executive order in January imposing a pause on oil and gas leases on federal lands. This was challenged by 13 states, who filed a lawsuit headed by Louisiana Attorney General Jeff Landry.
The U.S. District Court for the Western District of Louisiana overturned the pause in June, but the Biden administration appealed the ruling.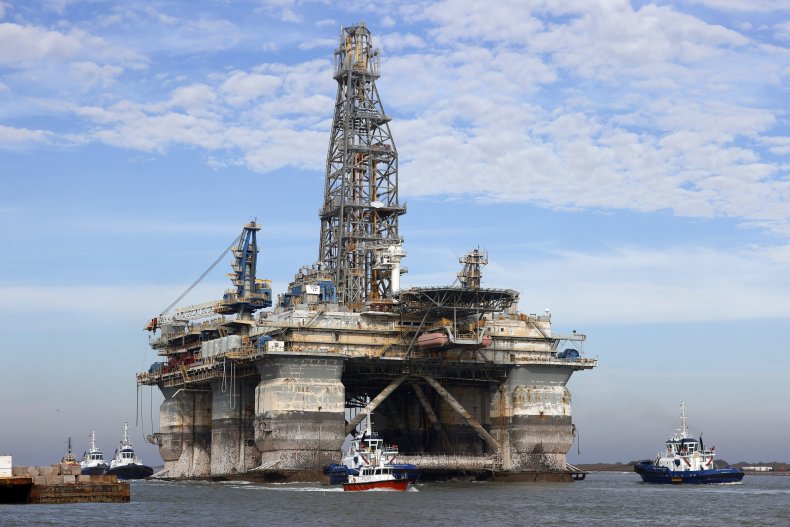 Citing the Outer Continental Shelf Lands Act and the Mineral Leasing Act, lawyers from Landry's office made submissions last week that lease sales could not be halted because of a Congress statute saying they must happen regularly. A judge's decision this week has paved the way for sale No. 257 to go ahead.
Lowenthal said: "While I am mindful that a federal judge ordered these offshore lease sales to resume and appreciate that the Biden administration and the interior department are working to appeal this decision, I am disappointed that the administration has chosen to allow this lease sale while it is appealing."
The congressman believes it is "well within" the power of the administration to pause oil and gas lease sales pending a comprehensive review of the auction process. "To this date, this comprehensive review has not been made available to Congress," he added.
The chairman of the House natural resources committee, Rep. Raúl Grijalva (D-AZ), also said the Biden administration "needs to do better," pointing out that the sale is proceeding without Americans knowing how the government plans to modernize the federal oil and gas program.
Grijalva said in a statement: "This administration went to Scotland and told the world that America's climate leadership is back, and now it's about to hand over 80 million acres of public waters in the Gulf of Mexico to fossil fuel companies.
"Regardless of when we hold lease sales, nothing prevents [the Department of the Interior] from informing the public about how it plans to reform and improve the federal leasing program," he added.
A spokesperson for the department, Melissa Schwartz, said it was "complying with a U.S. District Court's decision regarding sale 257 while the government appeals the decision.
"At the same time, Interior is conducting a more comprehensive analysis of greenhouse gas impacts from potential oil and gas lease sales than ever before," she added in a statement to Newsweek.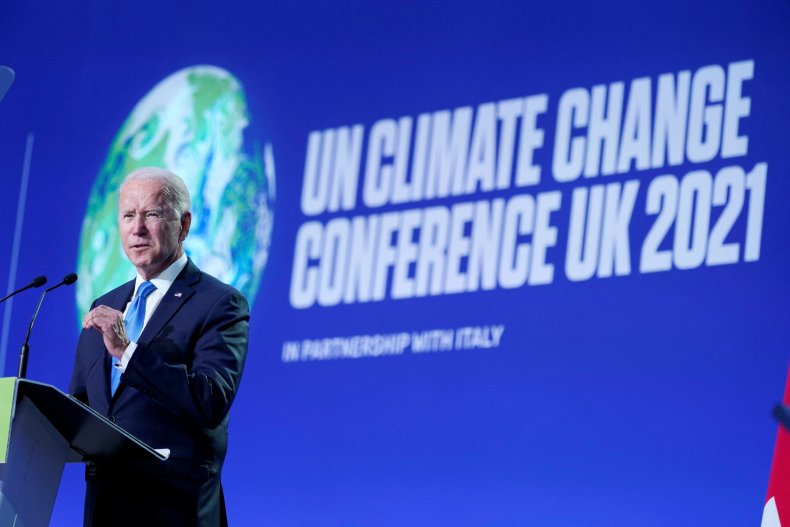 The statement said the Bureau of Ocean Energy Management was using "updated greenhouse gas emission models to take substitution impacts and foreign oil consumption into account." This provided "the most robust projections" ever of the climate impacts of offshore lease sales.
However, Drew Caputo, vice-president of litigation at the group Earthjustice, described Wednesday's sale as "not only counter to the administration's pledge to reduce carbon emissions, it's also illegal and based on an inadequate environmental analysis rejected by two different courts.
"The Biden administration has a real possibility to lead on climate, but it must be willing to move away from leasing out our lands and waters, and our future, to the oil and gas industry," Caputo told Newsweek in a statement.
In a week when Biden said he wanted a 20-year ban on oil and gas drilling at Chaco Canyon, a Native American heritage site in New Mexico—while the fossil fuel industry is demanding further investment in oil and gas—the wrangle over his energy transition goals will continue.
"President Biden can't claim to be addressing the climate emergency or caring about environmental justice if he continues to treat the Gulf of Mexico and coastal communities as sacrifice zones," Kristen Monsell, a lawyer for the nonprofit Center for Biological Diversity, told Newsweek.
"He has the authority to stop this, but instead he's casting his lot with the fossil fuel industry and worsening the climate emergency."