Gun Background Checks Hit Fifth Straight Monthly Record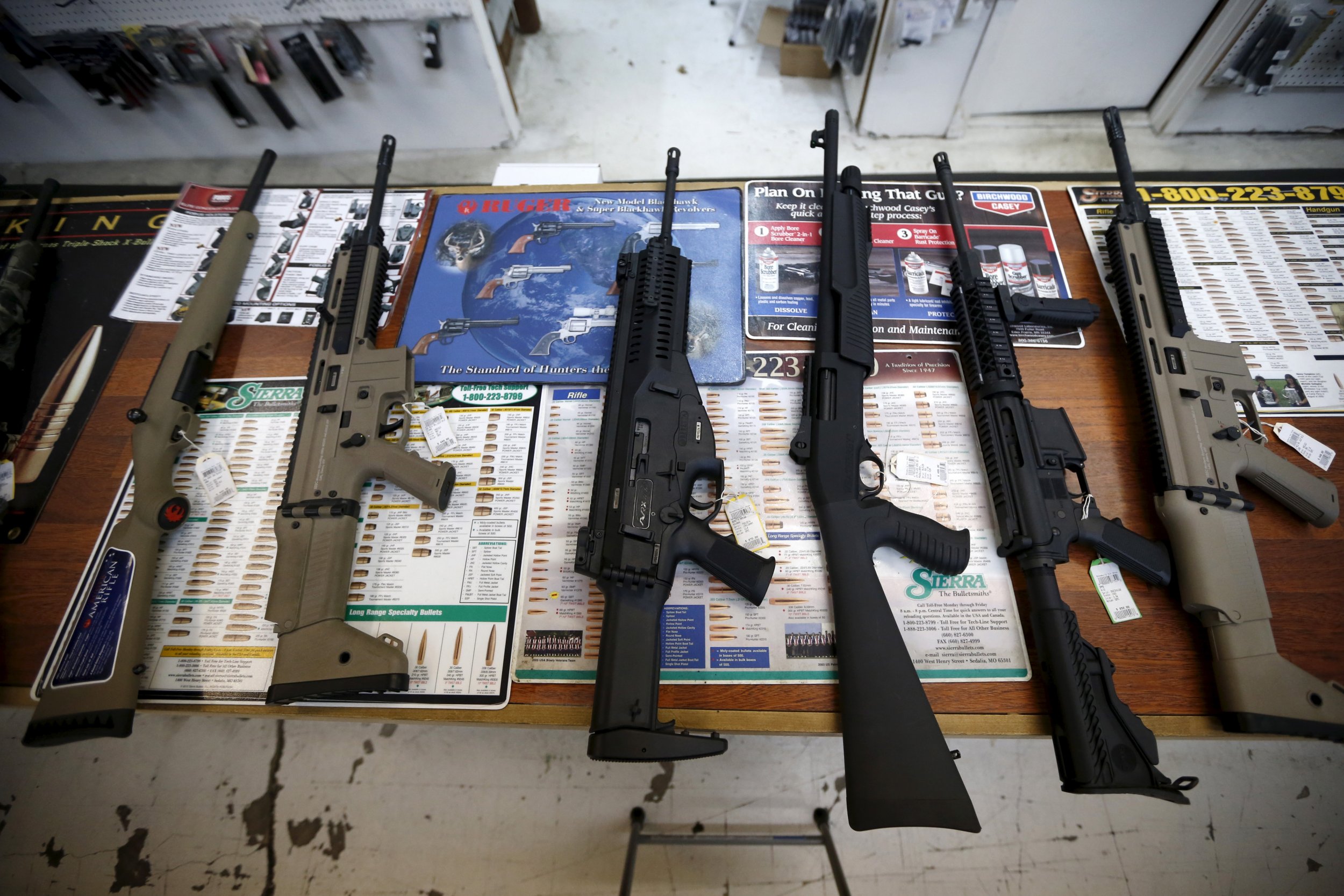 For the fifth month in a row, the FBI's National Instant Criminal Background Check System (NICS) has processed applications from a record number of people looking to buy guns.
There were more than 1.795 million gun background checks performed in September, a 20 percent jump from the previous high for the month, set in September 2012, and May, June, July and August also saw record numbers. Firearms companies' stock prices have shot up exponentially as well: according to The Guardian. Smith & Wesson's shares have increased by 80 percent this year, and Sturm, Ruger & Co's have gone up 60 percent.
The NICS has processed more than 15 million gun background checks in 2015, and while gun background checks are not universal, they are typically seen as a comparable barometer for how many guns have been sold.
The recent slew of mass shootings in the U.S. is likely a factor in the increase, as sales have been shown to spike after mass shootings, according to CNBC. Thus, the record run for background checks could continue in October, as the month has already seen shootings at Texas Southern University, in Houston, at Northern Arizona University and at Umpqua Community College in Oregon, among others.
And if history is any guide, November will be a banner month for gun sales, as well: In 2014, Black Friday saw the highest number of gun sales in recorded history, as Newsweek reported.
On Friday, President Obama visited families of the shooting victims at Umpqua. The White House said Obama could use executive action to stiffen background check requirements for gun dealers with high volumes of weapons, according to The Washington Post. Some people believe that the increased demand for guns is a result of Obama's plea for tightened background checks.
The move would be intended to "keep guns out of the hands of criminals," as he said during a press conference last week. "This will not change until the politics change and the behavior of elected officials changes, and so the main thing I'm going to do is I'm going to talk about this on a regular basis, and I will politicize it because our inaction is a political decision that we are making," Obama said.