The Gun Reform Movement Is Stronger Than Ever. And Now We're Winning | Opinion
Last week, the U.S. House of Representatives held a hearing to consider gun safety legislation, including a bipartisan bill to require background checks on all gun sales.
Our current background check system, established over 25 years ago, has blocked more than 3.5 million illegal gun sales from taking place. But a lot has changed since Congress mandated background checks on licensed gun sales in 1994. For example, the advent of the internet has facilitated a massive, unregulated gun marketplace in which just one website in 2018 had more than one million ads for guns for which no background check was required.
More than 90 percent of sellers in states without background check laws are not requiring them, and as a result, people who can't pass a background check are flocking to the internet. According to a new report from Everytown for Gun Safety, one in nine prospective buyers looking to purchase firearms on Armslist.com would fail a background check.
Just six years ago, Moms Demand Action was founded in the wake of the Sandy Hook shooting tragedy and our new volunteers stormed the Capitol, demanding the passage of background checks legislation. We thought it would be easy to get lawmakers to support legislation that the vast majority of Americans considered common sense, but we were naive—and then heartbroken when a handful of Senators stopped the legislation from passing.
But today, our outlook is different. We've learned from defeats and victories since in Congress and state legislatures. We continue to do the unglamorous, heavy lifting of grassroots activism by showing up and speaking out. We've grown from a few thousand volunteers leveraging a moment to a movement nearly six-million-strong with a chapter in every state.
And we just celebrated the election of Congresswoman Lucy McBath, a gun violence survivor and former Moms Demand Action volunteer elected to office in November, who now sits on the very committee holding the hearing on gun violence prevention. A tragic irony that is both beautiful and bittersweet.
In short: Our movement is stronger than ever. And this time, we're going to win.
Why? Because over the past six years, we've educated and encouraged constituents to vote on the issue of gun safety—and lawmakers have seen a difference. They know that when they do the right thing, local Moms Demand Action volunteers will have their backs. And when they do the wrong thing, we'll have their jobs (sometimes literally—in Arkansas one of our volunteers just replaced the lawmaker who proposed an unpopular guns on campus bill.)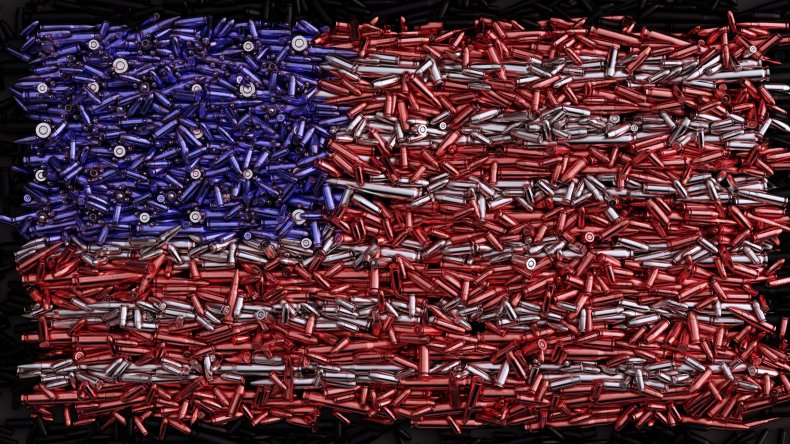 An Everytown for Gun Safety poll before the 2018 election found that the majority of voters favored stronger gun laws. And we closed the enthusiasm gap: Single-issue voters focused on gun safety outnumbered single-issue voters who opposed common-sense gun legislation two-to-one overall. This was in part due to the more than 1.2 million conversations Moms Demand Action volunteers had with voters to ensure they turned out. And our efforts were successful: more than 1,000 gun sense candidates won elected office in the midterms.
We helped elect a gun sense majority, and now it's time for them to act. The stakes—American lives—are too high to wait. Every day, 100 Americans are shot and killed. Hundreds more are wounded. By early February, more Americans will have been killed with guns than are killed in our peer countries in an entire calendar year.
Requiring background checks on all gun sales is foundational to reducing gun violence in this country. This is a system that works to keep guns out of the hands of people who shouldn't have them. The Everytown online sales investigation found that nearly 85 percent of unlicensed sellers in states that require background checks on all gun sales will indicate that a check is required to complete the sale.
This legislation is supported by an overwhelming majority of Americans, which is why the bill already has 229 cosponsors, a majority of House members, Republicans and Democrats. And while this bill is likely to make it through the House, getting it through the Senate will be no small feat.
But if we've learned anything over the last six years, it's how to make unlikely allies and chip away at the gun lobby's stranglehold on lawmakers.
This bill is a critical first step towards ending our gun violence crisis. Lawmakers who stand in the way of our families' safety will be voted out.
Shannon Watts is the founder of Moms Demand Action for Gun Sense in America and a mom of five. She lives in Colorado.
The views expressed in this article are the author's own.​​​