YouTube Clamps Down on Gun Videos, Angering Content Creators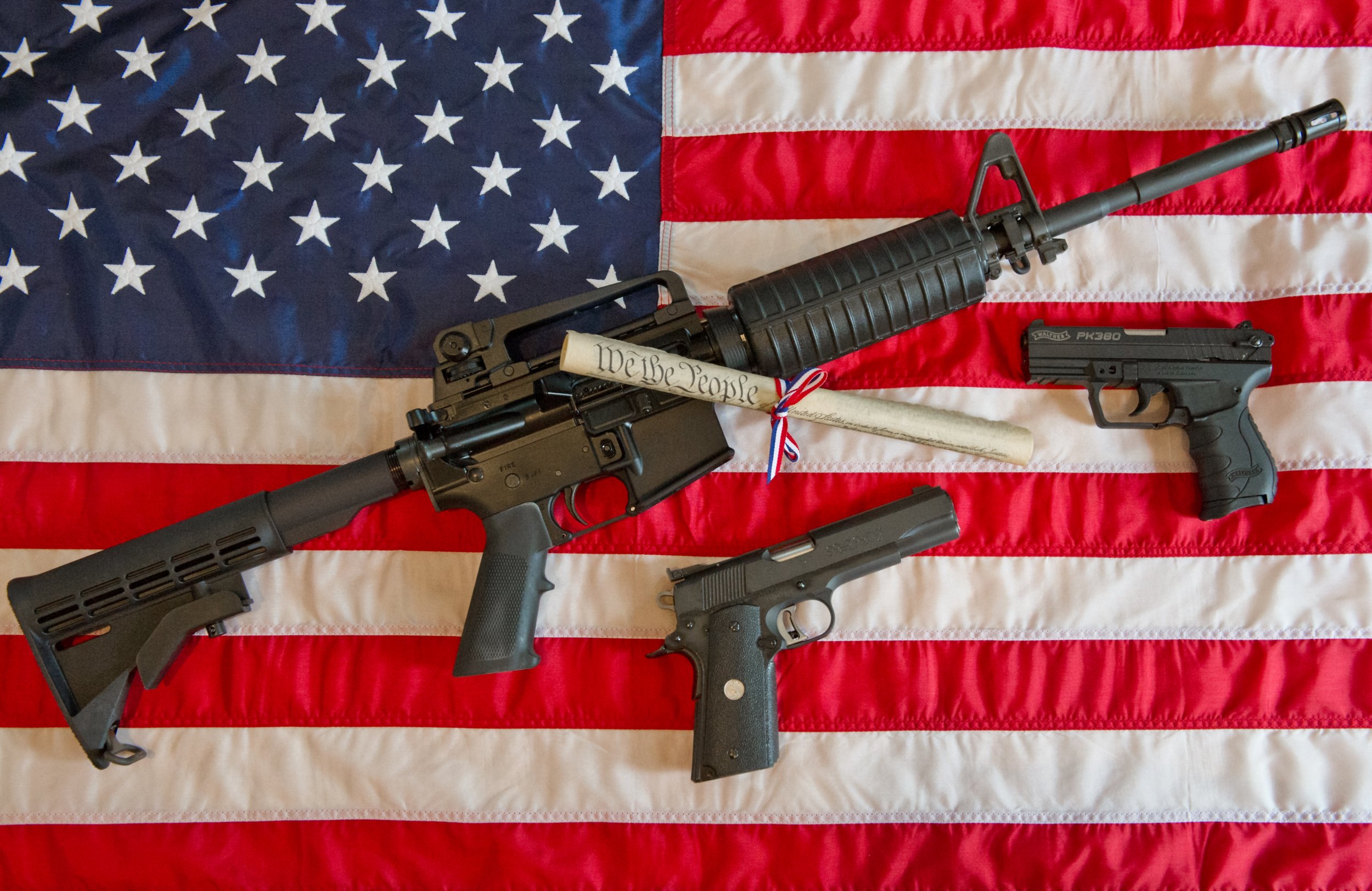 Update: YouTube has changed its policies for videos that include content about firearms. The updated restrictions, which come amid nationwide calls for stricter gun control, are the latest in what appears to be a ramped-up effort to curtail dangerous or illegal content on the video hosting platform.
Videos that promote the sale of firearms and their accessories will be affected by the policy change, according to a statement from the company. As a result, instructional videos that teach viewers to make or install their own gun accessories could be in violation of YouTube's terms of service. Videos that link to sites that sell gun accessories may also violate the site's updated guidelines, as well.
News of the update went viral within pro–Second Amendment forums over the last 24 hours, with many balking at the new restrictions. YouTube said the latest guidelines have been in development for the last four months and will start in June.
"While we've long prohibited the sale of firearms, we recently notified creators of updates we will be making around content promoting the sale or manufacture of firearms and their accessories, specifically, items like ammunition, Gatling triggers, and drop-in auto sears," a YouTube spokesperson told Newsweek. "We will begin enforcing these new guidelines next month."
However, a Wednesday morning search revealed that there are still scores of videos that teach viewers how to modify their guns, including videos that give step-by-step instructions on how to convert weapons to have "automatic or simulated automatic firing capabilities," which YouTube said it prohibits. Videos promoting drop-in auto sears were also readily available, as were videos that linked out to third-party sellers. Videos that included instructions on how to install bump stocks, which were banned from the site following the Las Vegas shooting, were also live on Wednesday morning—some with thousands of views.
Despite the prevalence of prohibited content, some vloggers have lashed out at YouTube for the ramped up restrictions. Spike's Tactical, a company that sells firearm parts and accessories, posted on social media that its account was suspended for its firearm videos. The suspension notice said that the account had "repeatedly or severely violated" YouTube's community guidelines, so it's unclear if the violations occurred before the tightened restrictions.
"The Liberal Left will slowly chip away at our freedoms and erode our rights, and the first step is to squelch our voice," Spike's wrote in a profanity-laced post on Facebook, along with a flurry of hashtags.
Gun control advocates have long criticized YouTube for allowing illegal content to proliferate on the site. Earlier this week, YouTube Kids was criticized after a video provided its young audience with step-by-step instructions on how to create an air gun. The video, which racked up 3.6 million views, has since been removed.
In February, shortly after the Parkland, Florida, shooting that claimed 17 lives and reinvigorated the debate about gun control, YouTube attempted to clamp down on conspiracy videos. That move, which was pilloried by Alex Jones and other peddlers, led to the company announcing a plan to include Wikipedia information on popular videos about conspiracy theories.
This story has been updated with additional information from YouTube.