Gwyneth Paltrow Shares Rare Photo of Daughter Apple for 16th Birthday: 'You Are the Light of My Heart'
Gwyneth Paltrow is celebrating her daughter's milestone birthday as her eldest child, Apple, turns 16 today.
Paltrow shares Apple with her ex-husband Chris Martin of Coldplay fame along with 14-year-old son Moses.
The birthday snap shows Apple posing for photos at home—and she is a complete mini-me of her famous mother.
The Goop founder posted a gushing tribute to her "wickedly intelligent" daughter and a lengthy message about their super-close mother-daughter relationship.
"I can't believe I'm actually writing these words but... happy sweet sixteen my darling girl," the 47-year-old actress began.
"You are the light of my heart, you are pure joy. You are wickedly intelligent and you have the best, most dry, most brilliant sense of humor. I have the best time being your mom.
"I love our nightly evening chats when I really get to hear what's on your mind. You work hard to get whatever it is you want to achieve, and you have grit and responsibility in spades. I am so damn lucky to be your mother, you beautiful, kind young woman."
The Iron Man star went on to thank Apple for "choosing" her and apologize that her sweet 16th birthday had to take place amid nationwide stay-at-home orders due to the coronavirus pandemic.
Paltrow added: "Thank you for choosing me. I adore you to the moon and back a zillion times. I'm sorry you are having this particular birthday during these circumstances, but as always with you, you find the best in everything."
The last photo shows Apple displaying a small cast on her thumb, though Paltrow didn't explain the injury, which appears to be minor.
Legions of fans and friends have taken to the comments to help wish the teen a happy birthday.
Model Elle McPherson wrote: "Gorgeous girl. ( inside and out) Beautiful message. Happy BIRTH day mumma and happy birthday to your beautiful daughter."
While actress Kate Hudson added: "Happy 16th Apple!!! Love you."
Kate Bosworth wrote: "Oh my gosh, I can not believe she is 16!!! What a gorgeous, bright spirit, HBD xx."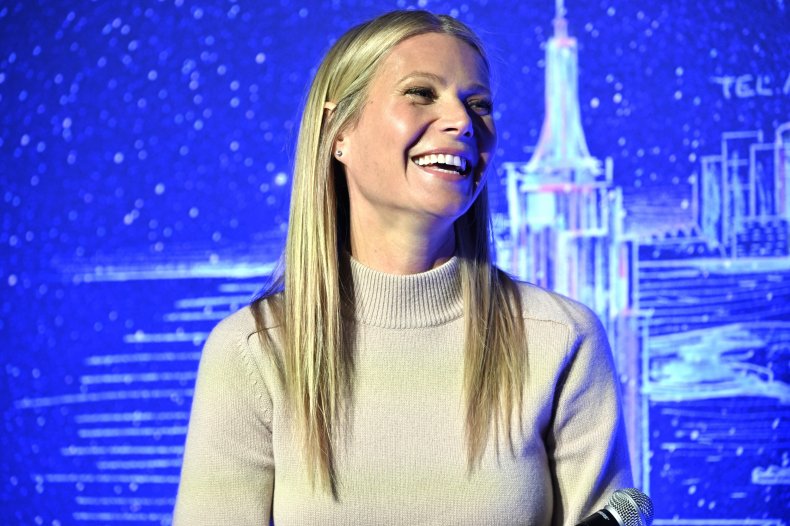 In April, Paltrow shared a hilarious note from Apple to her Instagram, in which the teen wrote out a to-do list for her mom including, "Make more vagina eggs & candles," following the release of the Goop vagina-scented candle earlier this year.
Paltrow and her ex Martin welcomed their daughter to the world in May 2004. They separated in 2014, famously referring to it as a "conscious uncoupling."
Paltrow is currently married to TV writer and director Brad Falchuk, having gone public with their relationship in 2015.