Who is Gyovanny Arzuaga? Chicago Man Executed by Gunmen in Humboldt Park Video
A father-of-two was ambushed by gunmen and fatally shot in Chicago over the weekend, police said. His girlfriend is fighting for her life in hospital.
Chicago Police said the man, identified as 24-year-old Gyovanny Arzuaga, and a woman were in the 3200 block of West Division Street in Humboldt Park, when they were accosted by two or three gunmen who opened fire on them.
Arzuaga sustained a gunshot wound to the head. He was transported to Saints Mary and Elizabeth Medical Center, where he was pronounced dead.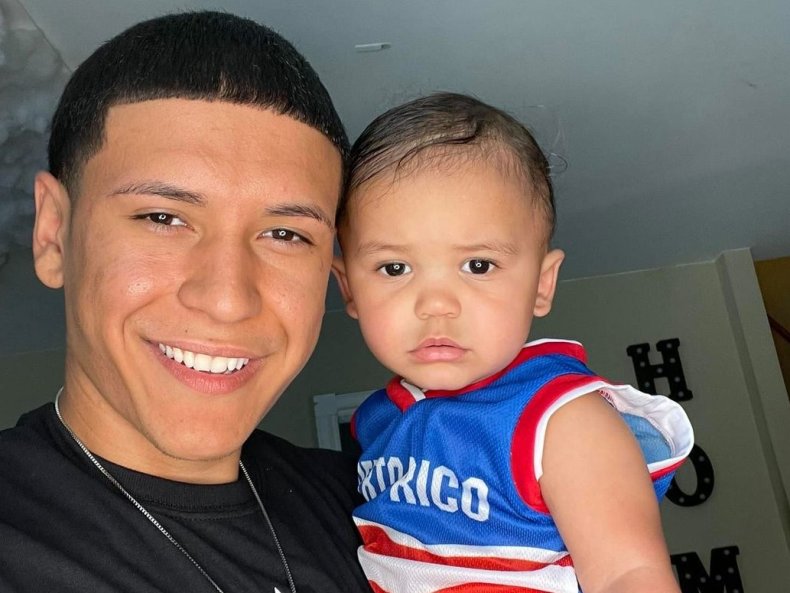 Police said the woman sustained a gunshot wound to her neck and was taken to Stroger Hospital in critical condition.
"The victims were unable to provide further details of the incident due to the severity of their injuries," police said in a news release.
No-one was in custody in connection with the shooting as of early Monday, and Area Four detectives are investigating, police said.
A surveillance video that purports to show Arzuaga's killing circulated widely on social media over the weekend. A spokesman for the Chicago Police Department did not confirm to Newsweek whether the video actually shows Arzuaga's killing. Warning: The linked video shows the graphic murder at gunpoint.
According to the Chicago Sun-Times, a police spokeswoman said a crash took place moments before the shooting, prompting a large crowd to surround Arzuaga's vehicle before the gunmen started shooting.
A GoFundMe page set up to cover the cost of Arzuaga's funeral said he and his girlfriend, identified as Yasmin Perez, were celebrating at the Puerto Rican People's Day Parade in Humboldt Park when they were shot.
"Gyo unfortunately passed away after arriving to the hospital and Yasmin is in critical condition after sustaining a gunshot wound to the neck," the page said. "Please keep them, their children, and their families in your thoughts and prayers during this time."
Isaly Schaffner, who organized the fundraiser, has been contacted for comment.
The Sun-Times reported that a memorial for Arzuaga was set up on Sunday at the scene where he was shot, including a poster board that featured messages including "RIP Gyo" and "Happy Father's Day."
Tributes also poured in for Arzuaga on his Facebook page.
"I'm so sorry this happened to you! That they did this.. Gyo I'm so sorry!" Jay Pacheco wrote. "You were such a good friend and a great father! You were always so funny and full of life! We miss you down here already and you were so loved friend! Watch over Yas and your babies."
Julie Contreras wrote: "Fly high you were the best father in the world can't believe this happened to you...praying for the entire family."