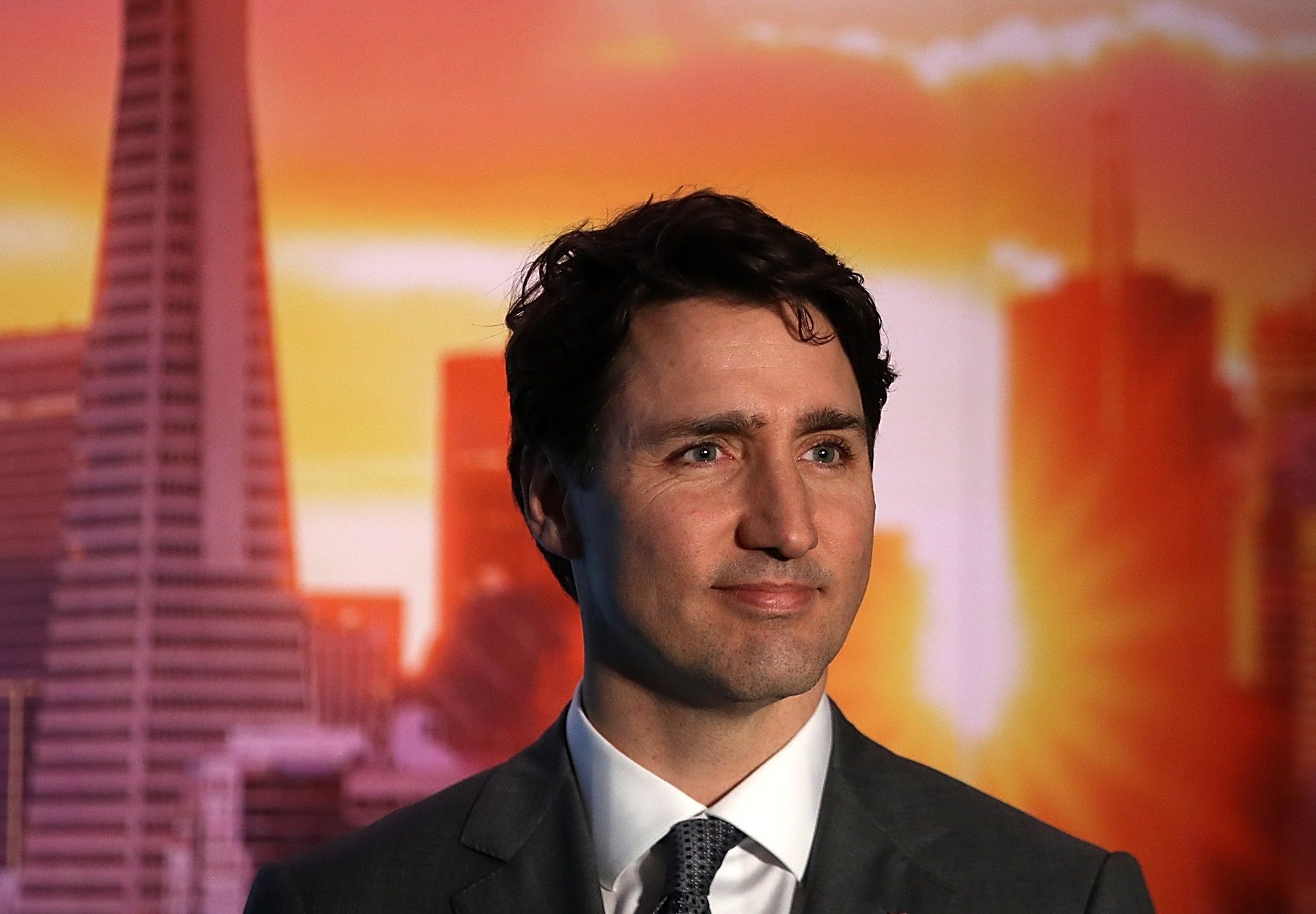 Updated | Highly skilled foreign workers who have come to the U.S. on H-1B visas are looking to take their skills north, as the Trump administration moves to place tighter restrictions on the program.
Vikram Rangnekar, the founder of MovNorth.com—a platform that helps foreign workers in the tech industry make the move from the United States to Canada—said his site has attracted thousands of people looking to head north over recent months.
Many of those looking to make the move are H-1B visa holders, or highly skilled foreign professionals working in areas with shortages of qualified American workers.
"The H-1B visa is over," Rangnekar told Newsweek. "A lot of places like the U.S., Australia and Singapore are shutting their doors, and people in the tech world are saying, 'Where can I go to set up a life?'"
For Rangnekar and many others, the answer appears to be Canada. The programmer had been working at LinkedIn in Silicon Valley for six years through the H-1B program until he decided he'd had enough of the program's restrictive qualities. Rangnekar wanted to start his own tech firm but couldn't do so as an H-1B beneficiary.
"I just wanted my freedom back. I wanted to be able to do other things," Rangnekar said. "After so many years of stress and uncertainty in the U.S., so many people are surprised to find Canada is just this super undermarketed place... All that rhetoric in the U.S. just does not exist."
His comments came amid the Trump administration's recent announcement of a new policy that will make the application process more arduous for companies and skilled workers looking to benefit from the H-1B program.
U.S. Citizenship and Immigration Services (USCIS) issued a policy memo on Thursday, stating that applicants will now have to supply "detailed statements of work or work orders" about any work performed by employees in the U.S. on an H-1B visa at a third-party site. Employers will also have to provide more information about why they need to hire someone from outside the U.S. to perform a given job.
The move has been billed as a way to "protect American workers" against H-1B visa fraud and abuse. However, critics say that increasing red tape around the H-1B program will effectively reduce approvals for applications.
The decision also comes amid fears that President Donald Trump would bring H-1B visa extensions to a halt, as promised as part of a proposal in the president's "Buy American, Hire American" initiative he vowed to launch if elected.
"When the administration takes action to reduce the abuse and exploitation in the system, we applaud this. But when the administration takes action solely to make life difficult for highly-skilled workers, it hurts not only our members, but the U.S. economy," said Aman Kapoor, President of advocacy group Immigration Voice.
The Trump administration has already been accused of making it more difficult for skilled foreigners to work in the U.S., challenging visa applications more often than under the Obama administration, according to data reviewed by Reuters last September.
Data provided from USCIS showed that the agency issued 85,000 challenges of "requests for evidence" to H-1B visa petitions between January 1 and August 31, a 45 percent increase over the same time frame last year. Such challenges slow the process of issuing visas.
However, as the U.S. continues to crack down on immigration and close off its borders, the country's northern neighbor seems increasingly determined to widen the gates.
Last June, Canada launched its Global Talent Stream (GTS) program, a fast-track extension of its Temporary Foreign Worker Program (TFWP), which allows for highly skilled workers, mostly in the tech industry, to enter the country for work on a temporary basis in as little as two weeks.
"It's basically a no-questions-asked work visa for tech," said Rangnekar of the GTS program, introduced as a key part of Canada's Global Skills Strategy. "Canada is letting companies hire workers with minimum bureaucracy.
"Literally, you could apply for a visa and then in two weeks be here working for a company," Rangnekar continued. "What they're doing is they're putting the onus on the companies. They're saying, 'We know this is a good company, and they're looking for talent to come in, and the onus will be on them.'"
Read more: Trump administration limits access to H-1B visas—here's the latest policy memo
When the GTS program was announced, Victoria Lennox, CEO and co-founder of Startup Canada, called the country's Global Skills Strategy a "boon" for companies looking to attract international talent.
"Canada's diversity is our unique strength," she told CBC News at the time, echoing a phrase commonly used by Canadian Prime Minister Justin Trudeau. "Opening our doors will help early-stage companies to scale faster, and will also introduce Canada to new innovations and skills."
Immigrants with "skilled work experience" can also apply to become permanent residents in Canada through the country's Express Entry program, which operates on a points-based system.
Rangnekar's MovNorth platform has been running for only six months, but since its launch "it's been growing like crazy," Rangnekar said. "Initially people were just mailing me, and I was trying to reach out on an individual basis. But I've had more than 5,000 requests in just six months."
The programmer said most people who use MovNorth are H-1B visa holders in the U.S. looking for help to make the move to Canada. The platform also connects highly skilled workers with employers in Canada who are looking to fill positions.
Immigration lawyers say they have seen an influx of people looking to move north.
"We have many H-1B clients who are in the process of immigrating to Canada," Bruce Allen, an immigration lawyer serving clients in the U.S. and Canada, told Newsweek. "They are motivated in part by the harsher immigration environment in the United States, and in part by the very lengthy wait for Green Cards, which can take 15 years or more, as opposed to six months for permanent residence in Canada."
Allen, who believes his law firm, Allen and Hodgman, currently represents the largest clientele of U.S. H-1B workers interested in moving to Canada, said all of the H-1B visa holders he is working with are immigrating to Canada through the Express Entry program, rather than the GTS program.
"Express Entry does not require an amployer sponsor and is it is a permanent program, rather than a temporary work permit," Allen said.
Rangnekar said he believes H-1B visa holders who are not satisfied in the U.S. should start looking elsewhere.
"If you don't like it, I would say leave," Rangnekar said. "It's only going to get harder, so unless you're prepared to waste a large part of your productive life on a restrictive visa, leave."
The programmer said Canada's decision to open up an easier and more streamlined way for highly skilled workers to enter the country appeared to be a strategic one.
"I try to not get mixed up in the rhetoric, but for people in the U.S., the changes that are happening to 'fix' the immigration system are not going in their favor. A lot of people are now put off from even going to the U.S," Rangnekar said.
"[Donald Trump] is the best guy out there for Canada right now," he added. "And Canada is making all the right moves at the right time."
This article has been updated to include comments from Immigration Voice.