Hagen Mills Had Been 'Terrorizing' Erica Price For Years, Says Ex's Mother: 'It Was Clear He Had Lost His Mind'
Actor Hagen Mills, who died following an attempted murder-suicide this week, was on bail for previous rape and kidnap charges after 'terrorizing' his ex for years, the mother of his ex-girlfriend has confirmed.
The 29-year-old died Tuesday when he shot himself after shooting Price, who is the mother of his child, in a heated incident at her Kentucky home. Mills was pronounced dead at the scene and Price is recovering in hospital.
Price's mother Tammy Green-Price revealed that the Baskets actor had been released from custody earlier this year, telling the Daily Mail: "I'm very, very angry. Everyone failed here. The authorities failed by offering this man bail. His family failed by getting him out but not giving him the mental health help he needed.
"They would just pay his fines and let him go about, business as usual. But maybe when a troubled child does something horrific, the right thing to do is to leave him in jail."
Green-Price claimed that Mills was "obsessed with" and "stalking" her daughter.
She explained: "He was living in Mayville, Kentucky, of course, he was a failed actor. He's been terrorizing my daughter for months, years actually.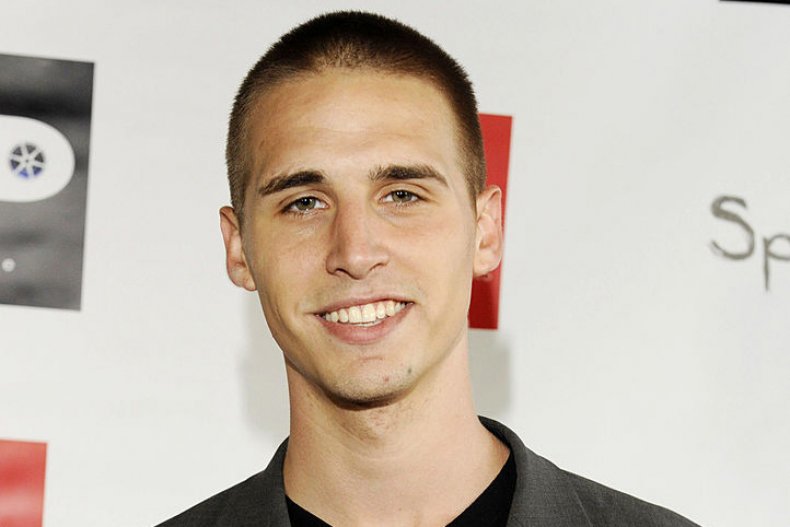 "He was obsessed with her. He was stalking her. I don't know how much the police know because she was a very private person.
"He was driving over to the house to see if she had company, coming here in the middle of the night. He was calling her constantly and showing up at her work."
Green-Price had been babysitting her four year old grandchild whom Price shared with Mills when the former actor arrived at the house with a gun where he proceeded to tie them up while he waited for Price to return home.
After begging his ex to give their failed relationship another shot, Green-Price alleges Mills flew into a violent rage after he went through Price's phone and shot her twice.
Price managed to drag herself into a bedroom to call 911, and while she was shot in the arm and had a bullet lodged in her chest.
Records from Graves County in Kentucky, obtained by the Daily Mail, confirm that on March 30 of this year Mills was arrested and charged with first-degree rape, sodomy, and kidnapping.
The shooting came just two weeks after Mills was released from jail on a $500,000 property bond on May 6.
Mills was accused of having an altercation with a woman outside his home, before he allegedly her kept her captive for 10 hours and raped her.
Mills appeared on the TV show Baskets, alongside Zach Galifianakis. He played the part of Lucky in the FX series.
He also starred in comedy crime show Swedish Dicks and appeared in series Involuntarily Single in 2013.
A GoFundMe has been set up by loved ones of Price to help pay for her medical bills.
The statement reads: "Erica Price was involved in an incident entirely out of her control and the results of that incident left Erica with injuries that needed immediate and ongoing medical treatment. Erica has a small child to support, as a single mother. She will likely accumulate a series of expensive medical bills, and at this point it is unlikely she will return to work anytime soon. If you are able to help financially, I know she would be forever grateful."
$5,734 had been raised at the time of publishing.
If you have thoughts of suicide, confidential help is available for free at the National Suicide Prevention Lifeline. Call 1-800-273-8255. The line is available 24 hours every day.