Hailey Bieber Talks Anxiety, Potential Causes of Blood Clot on Her Brain
After suffering from a blood clot in March, Hailey Bieber took to social media to share a health update.
Posted to Instagram, Bieber sat in front of a couch to tell her story of her health scare on March 10. The video has over 700,000 views and 200,000 likes.
"I'm making this video because I wanted to tell this story in my own words of just where I've been at health-wise for the last month, kind of what I've gone through and what the story is," she began.
"I was sitting at breakfast with my husband having a normal day, normal conversation and we were in the middle of talking. And all of a sudden I felt this really weird sensation that traveled down my arm, from my shoulder, all the way down to my fingertips," she said. "It made my fingertips feel really numb and weird."
Confused by the feeling, Justin Bieber, her husband, asked if she was alright. Hailey couldn't answer him as she couldn't speak. Moments later, the right side of her face began to droop. Justin immediately asked someone to call 911. Fortunately, there was a medic on-site where they were staying.
"Definitely the scariest moment of my life, I had so many things running through my head," she exclaimed.
She confirmed that she was able to stand and go back to her room to wait for the ambulance and she could faintly speak. When her anxiety hit, it made her speech worse. She felt "back to normal" once she made it to the hospital.
Bieber explained to her followers that she suffered from a Transient Ischemic Attack (TIA) which can be described as a temporary blockage of blood flow to the brain, often called a "ministroke," written in a box shown in her video.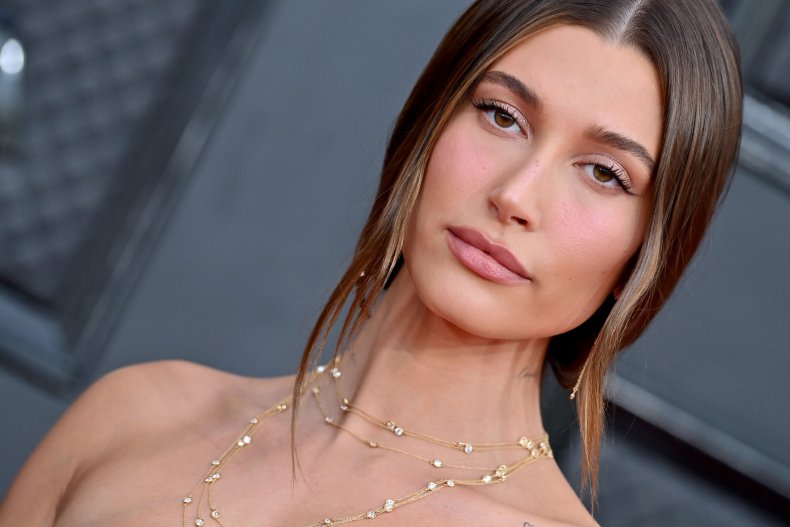 While at the hospital, many tests were conducted. Once they did a Bubble Echo, where a doctor injects saline and a bit of blood back into one's bloodstream to see if any "bubbles" are escaping. A Patent Foramen Ovale (PFO) is a hole in the heart, due to the hole not closing at birth.
She went to see more doctors and took a more in-depth test very similar to the Bubble Echo called a Transcranial Doppler where doctors listen to the bubbles escaping in the brain. This more accurate test concluded that she did have a PFO.
So what caused Bieber to have the TIA? Her doctors think it could be one or more of many things, including a long flight she went on, new birth control pills where one of the potential side effects is stroke or COVID.
"Basically all of the doctors came to the conclusion that it was a perfect storm that lead to me having a small blood clot, so they still didn't know necessarily how the blood clot traveled to my brain," she said.
To close the gap in her heart, she went under a procedure called a PFO Closure where doctors go through one's groin and place a "button" to close the gap that heart tissue can grow over. Bieber confirmed that the procedure went smoothly and she's doing well.
"I just feel really relieved that we were able to figure everything out that we were able to get it closed that I will be to just move on from this really scary situation and just live my life. It was definitely a really eye-opening thing for me," she explained.
She admitted that she felt a lot of anxiety from her experience, mostly about the fear of experiencing another TIA. She also said that her anxiety was also giving her similar feelings she had when she was experiencing the TIA.
She states that she is currently taking aspirin and on a blood thinner every day. However, the blood thinner medication made her anxiety worse as she just felt "out of it and sleepy." Luckily, it was taken care of by her doctor.
She concluded her video by thanking her doctors for looking after her while in the hospital and that she "empathizes" with people who have experienced something similar.