Leaving America: Haitians Removed From the U.S. Say They Have Nowhere to Go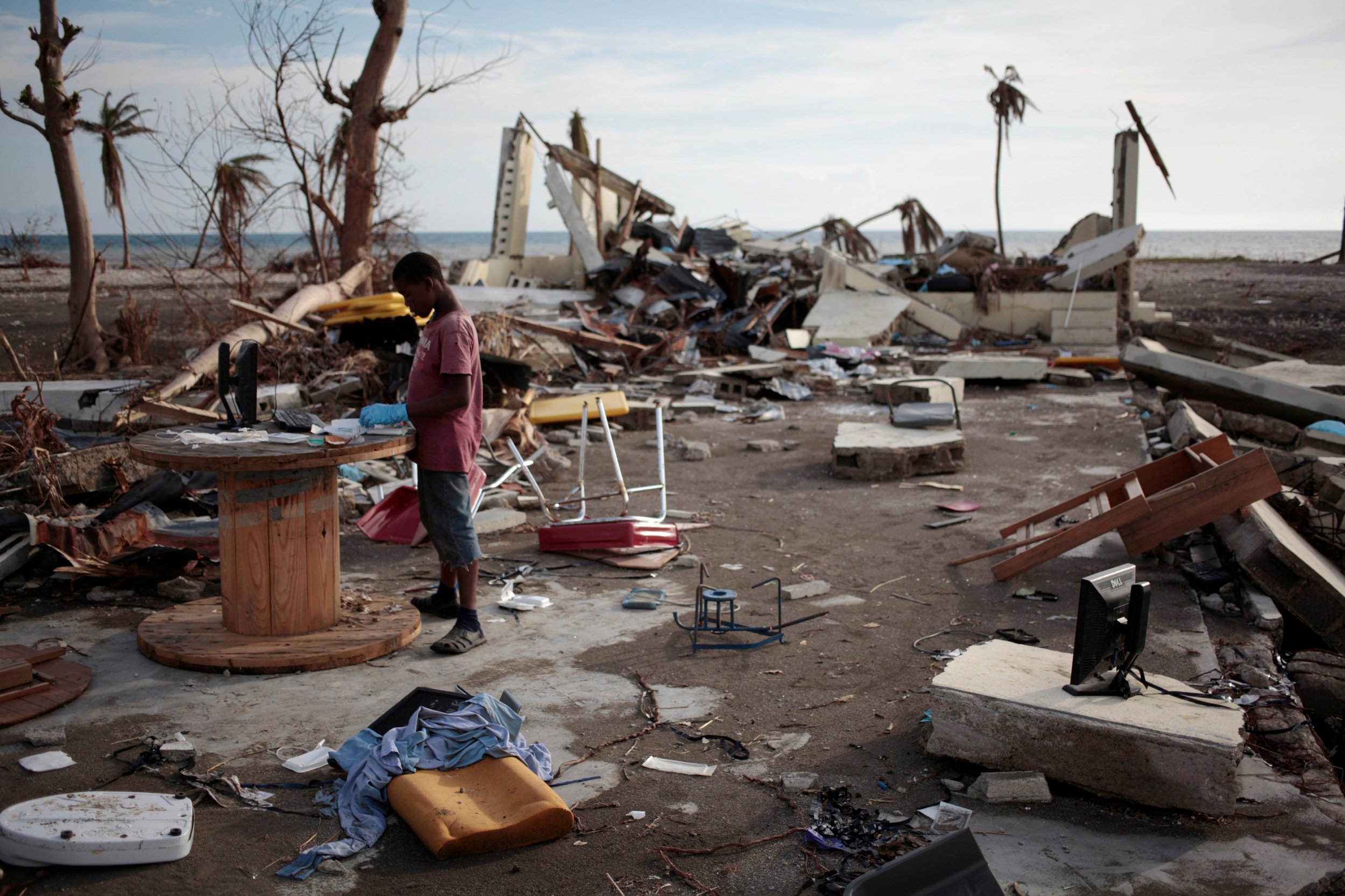 Life as Suzie Laforest knows it is over.
For the past 15 years, Laforest, 68, has lived the American dream in New York City making a living as a worker at a nursing home. She fled Haiti for a better life after a 7.0-magnitude earthquake shook the country, killing 220,000 people. She can't imagine returning to her impoverished homeland, which she says has not rebounded from the quake, a cholera outbreak that killed 9,200 people since 2010 and hurricanes Irma, Maria and Matthew, which killed nearly 1,000 people.
Laforest is among 59,000 Haitian refugees in the U.S. ordered back to their disaster-prone homeland by the Trump Administration. The administration on Monday decided to end Temporary Protected Status for the refugees, giving them 18 months to leave the country.
Returning to her homeland means Laforest would be ripped from her family in the U.S. "I don't know what I'm going to do," Laforest told Newsweek Tuesday. "I have health problems and heart disease."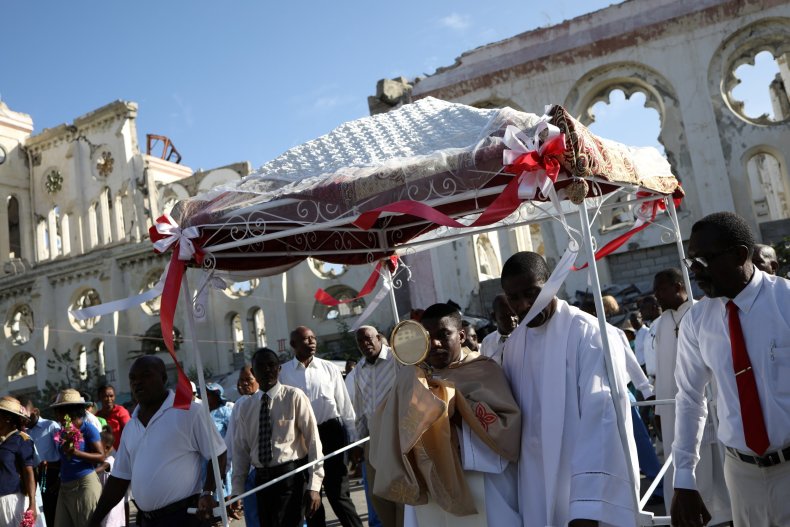 While jobs are scarce in Haiti, 81 percent of Haitian TPS holders are employed and 6,200 have a mortgage, according to a study by the Center for Migration Studies. They have 27,000 American-born children and at least 16 percent have lived in the U.S. for at least two decades.
Acting Department of Homeland Security Secretary Elaine Duke, however, believes the county has recovered from the disaster, senior administration officials said Monday. "The extraordinary and temporary conditions that served as the basis of Haiti's most recent designation has sufficiently improved, such that they no longer prevent nationals of Haiti from returning safely," senior administration officials said Monday.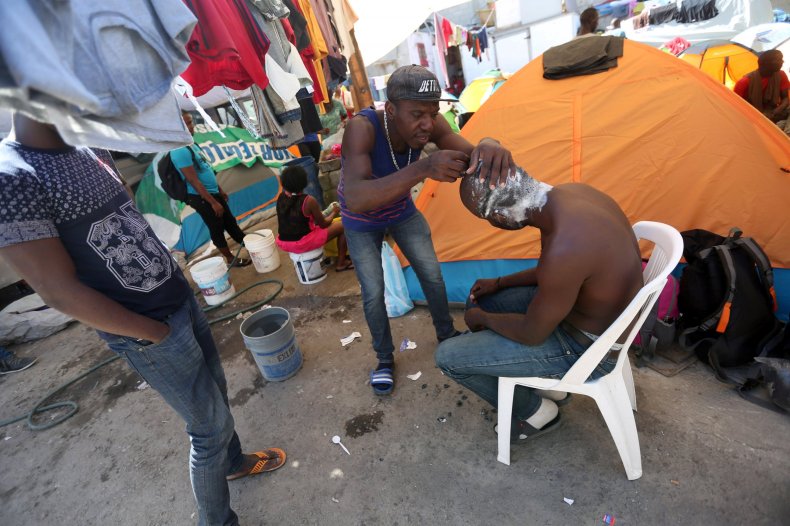 The Homeland Security secretary can designate countries for temporary TPS in cases of war, famine, epidemics or natural disasters. TPS currently is granted to recipients from 13 foreign countries.
Duke's decision to end TPS for Haitian citizens comes on the heels of her move earlier this month to end the status for 2,500 recipients displaced from Nicaragua after Hurricane Mitch struck the Central American nation in 1999. The formerly protected immigrants have about a year to leave the U.S
Although they braced themselves for a similar fate, the Haitian community is reeling from the news. In the heart of Brooklyn's Little Haiti, Haitians called or gathered at Radio Soleil D'Haiti, a Haitian radio station on Nostrand Avenue. The station functions as an information hub and gathering place during times of crisis in the Haitian community.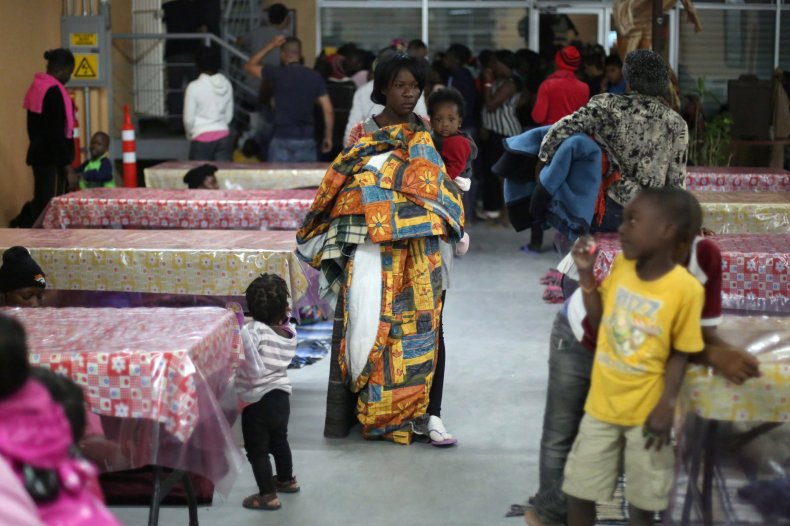 Station director Ricot Dupuy told Newsweek he's been flooded with calls from panic-stricken TPS holders. New York has the second largest Haitian population in the nation, after Florida.
"Sometimes they're in tears and they listen to the radio hoping for some good news that this guy [Trump] will not do that," Dupuy said. "These people have not had a normal life for a number of months."
"Every day, they think about this and what is going to happen. They have had no life," Dupuy said of the agonizing wait TPS holders endured in the months preceding Monday's announcement. "Some of them have insomnia. They cannot make any decisions. They do not know what the future will hold."
Dupuy, whose office is decorated with images of tropical beaches in Haiti, disagrees with Duke's assessment of Haiti and paints a vastly different picture of life on the Caribbean island.
"Daily demonstrations have been happening for the past four months demanding the departure of this illegitimate government," Dupuy said.
Thousands took to the streets this week, calling for President Jovenel Moise to resign, Aljazeera reports. "Life in Haiti has never been as bad as it is right now," Dupuy said. "And police brutality has reached dire proportions."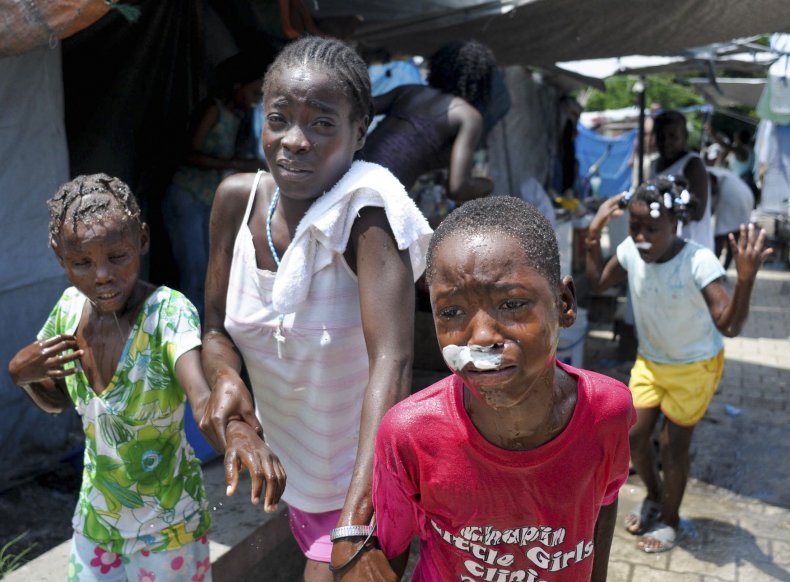 Aliette Beldor, who owns Alouette Beauty Salon in Brooklyn, told Newsweek she prays President Donald Trump has a change of heart. The Haitian salon, just steps from Radio Soleil D'Haiti, was abuzz about the administration's action on TPS. Clients and stylists in the salon shuddered at the mere mention of TPS.
"We know one day he's going to change things for the better," Beldor said.