Nikki Haley Says 'Everybody Knows Russia Meddled In our Elections,' Despite Prior Trump Claims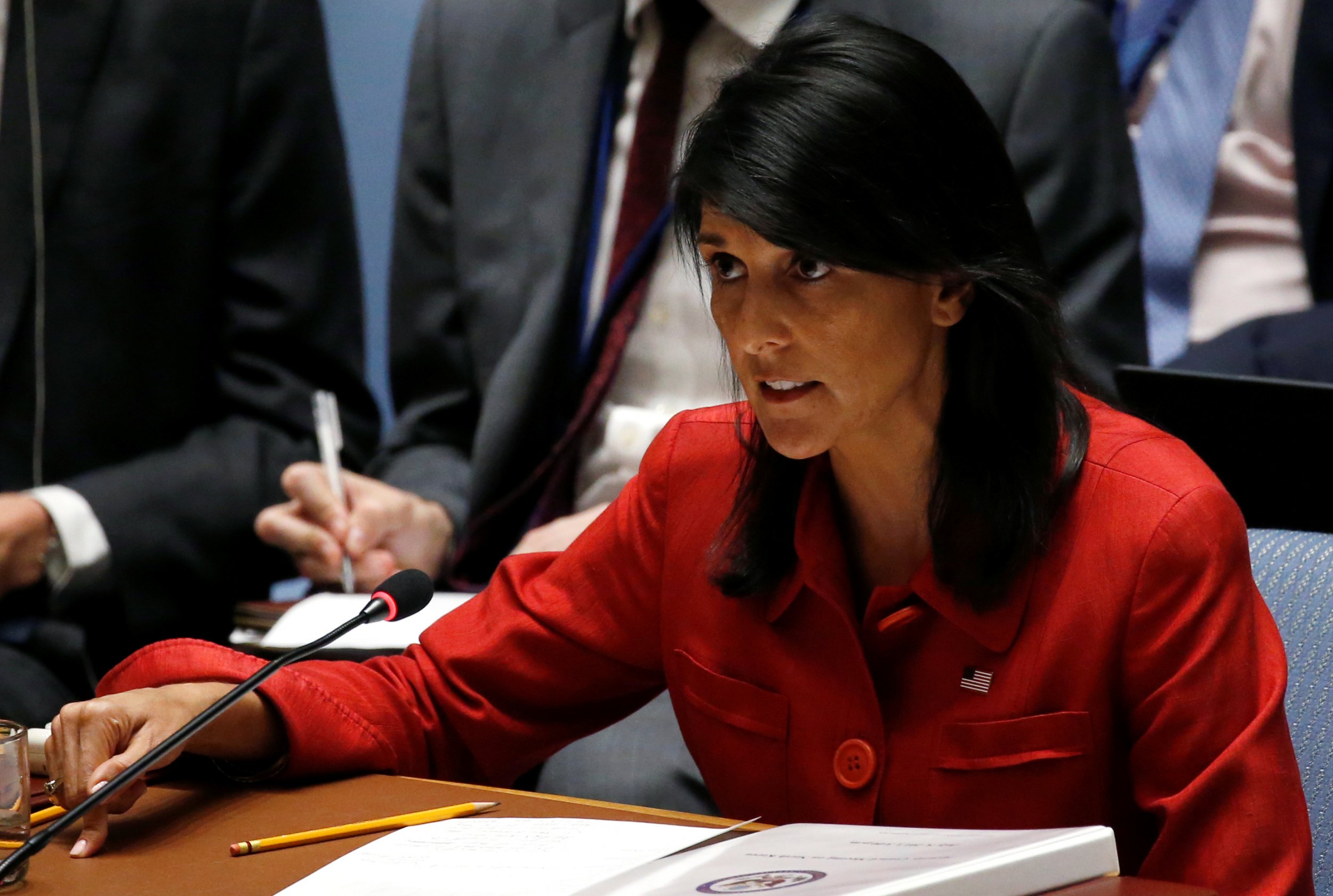 U.S. Ambassador to the United Nations Nikki Haley said Saturday that "everybody knows" Russia interfered with 2016's presidential elections during an interview on CNN, less than a day removed from reports that President Donald Trump accepted Russian President Vladimir Putin's denials of such claims.
Trump and Putin met for the first time Friday at the Group of 20 summit in Hamburg, Germany, a meeting that lasted more than two hours. Trump is said to have brought up the scandal that's engulfed and stalled his first six months in office: that Russia intentionally hacked the election and spread "fake news" stories in an effort to tip the election Trump's favor over Democrat Hillary Clinton.
Putin claimed after the sit-down that Trump was "satisfied" with his denial, but a senior White House official said "No" when asked by ABC News if Russia foreign minister's Sergey Lavrov's similar statement about Trump was correct.
U.S Secretary of State Rex Tillerson, who was one of six people present during the meeting, said Friday after an off-camera briefing that the question was along the lines of: "What do we do now. The relationship is too important to not find a way to move forward."
Haley, in turn, stated that Putin did exactly what was expected when confronted by the president and that Russia was merely trying to "save face."
"What [Trump] did was bring up right away the election meddling, and he did that for a reason," the former South Carolina governor said. "One, he wanted him to basically look him in the eye, let him know that yes, we know you meddled in our elections. Yes we know you did it, cut it out, And I think President Putin did exactly what we thought he would do, which is deny it."
"This is Russia trying to save face," Haley continued. "And they can't. They can't. Everybody knows that Russia meddled in our elections. Everybody knows that they're not just meddling in the United Stats' election. They're doing this across multiple continents, and they're doing this in a way that they're trying to cause chaos within the countries."
Haley was asked why Trump would not outright state that Russia hacked the election, to which she responded that the president would have to be asked that question.
Haley's comments differ from Trump's when he spoke at a press conference in Poland Thursday just before heading to Germany for the summit. The president did not outright blame Russia for the meddling.
"I think it was Russia, but I think it was probably other people and/or countries, and I see nothing wrong with that statement. Nobody really knows. Nobody really knows for sure," Trump said.
During the press conference, Trump also repeated his criticism of the U.S. intelligence community, who have asserted Russia interfered last year, by claiming it was wrong about weapons of mass destruction being in Iraq in the build-up to war in 2003.