Half as Many Americans Are Watching the World Cup in 2018
American interest in the World Cup has nearly halved when compared with 2014, television ratings have revealed.
According to data from Nielsen and obtained by Bloomberg, 44 percent fewer people are watching the 2018 World Cup games—presumably because the United States failed to qualify.Fox has been attracting an average of 1.98 million viewers to each game, compared to 3.55 million on ESPN in 2014.
Fox and Telemundo purchased the rights to the 2018 Russia World Cup and 2022 Qatar World Cup for more than $1 billion. Telemundo is drawing about 1.4 million fewer viewers per game than Univisiondid in 2014.
The time difference may also be affecting numbers. The game starting times vary from 5 a.m. in Los Angeles to the middle of the afternoon for New York, when most people are at work. During the 2014 World Cup in Brazil, the time difference with New York was just one hour, compared to seven hours with Moscow.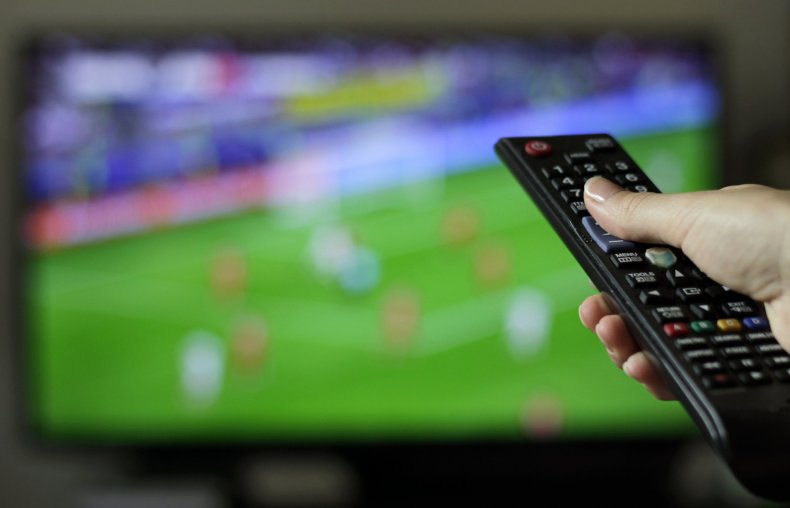 Sports media consultant Chris Bevilacqua told Bloomberg that the networks would have been anticipating more scant viewer numbers. "These numbers aren't necessarily a shock," Bevilacqua said. "This is probably along the lines of what the networks thought was going to happen once the U.S. failed to qualify."
Bevilacqua also pointed to the change in viewership habits by the public, from televisions to digital streaming.
The numbers are not all bad for television. According to tvtechnology.com, the Mexico-Germany game attracted a record 6.56 million viewers for Spanish-language TV.
Earlier this month, the United States, Mexico and Canada were announced as the hosts of the 2026 World Cup. North America will host the first 48-team competition, beating Morocco 134 votes to 65. The decision was revealed at the FIFA Congress in Moscow on June 13.
The United States will host 60 of 80 games, with the remaining 20 split evenly between Mexico and Canada. It will mark the first time the World Cup is hosted by three countries. The World Cup final will be held at MetLife Stadium in New Jersey, home of NFL teams the New York Giants and the New York Jets.
The last time the World Cup was held in North America was 1994, in the United States. Mexico has hosted the competition twice, in 1970 and 1986. Canada has never hosted the World Cup.