Halston, which is streaming now on Netflix, details the rise and fall of the acclaimed fashion designer—and some of the men he dated along the way. The mini-series, which stars Ewan McGregor as Halston, tells us about two of his lovers: the mild-mannered Ed Austin (Sullivan Jones) and the volatile Victor Hugo (Gian Franco Rodriguez).
As so often happens with shows "based on a true story," some details have been changed for dramatic purposes—or left out entirely.
The true story of Halston's boyfriends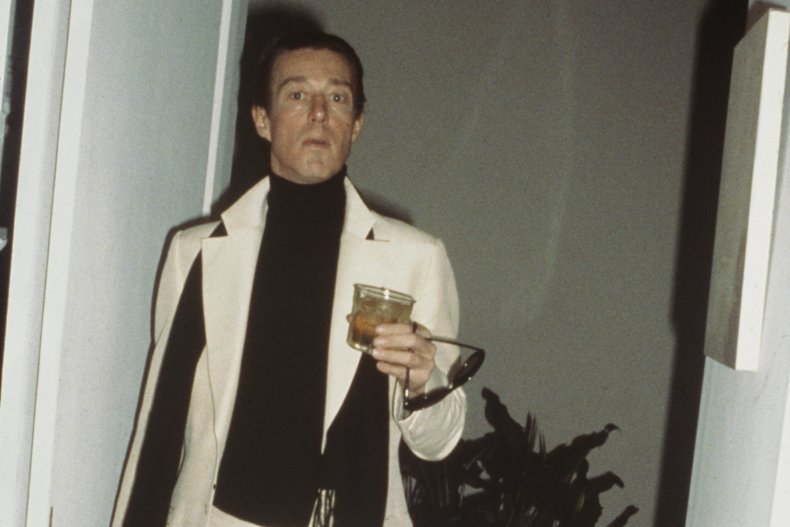 Andre Basil
The Netflix show begins around the time that Halston became an international fashion star, after Jackie Kennedy wore one of his pillbox hats to her husband's presidential inauguration in 1961.
This means we do not get a glimpse of Halston's years as an up-and-coming designer or see the man described as one of his first lovers in the biography Simply Halston by Steven Gaines—celebrity hairstylist Andre Basil.
Halston started out selling his hat designs at Basil's hair salon in Chicago. It was through him that he met milliner Lilly Daché, who gave Halston his first job in New York after he and Basil had ended their relationship.
Ed Austin
In the Netflix show, we see Halston try to pick up Austin in a bar, where he is drinking alone. Austin refuses at first, saying he never accepts drinks from strangers, but eventually relents. The pair end up going home together and it is only later that Austin realises he has just slept with the most famous hatmaker in the world.
In real life, their introduction was slightly different. They first met at a tea dance on Fire Island, a famous gay vacation spot in New York. At this dance in 1964, according to Gaines, Austin was talking to friends when the designer sent him a drink. Unlike in the show, Austin reportedly replied: "I don't accept drinks from strangers [but] send a drink back from me to whoever sent it."
The pair finally spoke to each other later that night, when Austin found the designer smoking under a lamppost. Only after they had gone on a date and Austin had visited Halston's house did friends tell him who Halston really was—the designer had said his name was Eric.
At the time, Austin was an assistant buyer in the menswear section of a department store. According to Austin, who was interviewed for Gaines' book, the pair had sex weekly for five or six years, but did not go out in public together. "He kept me hidden away from his friends," said Austin. "He wouldn't take me out to dinner publicly. I still don't know the reason for that, unless he was trying to protect his image."
Their relationship cooled, although Austin did become the manager of Halston's boutique and dresser of its windows until Victor Hugo took over his roles in Halston's store and his bed. Before Halston's company was sold, he was also an assistant designer and vice president.
Per a tribute written by Austin's sister after his death, he then became a designer in his own right—and the only Black designer to have a couture business on Madison Avenue through his company Austin Zuur. He went on to work at Givenchy and Yves St. Laurent in Paris, before moving to Texas to work as a costume designer and then to California to become a curator. He died in 2003.
Victor Hugo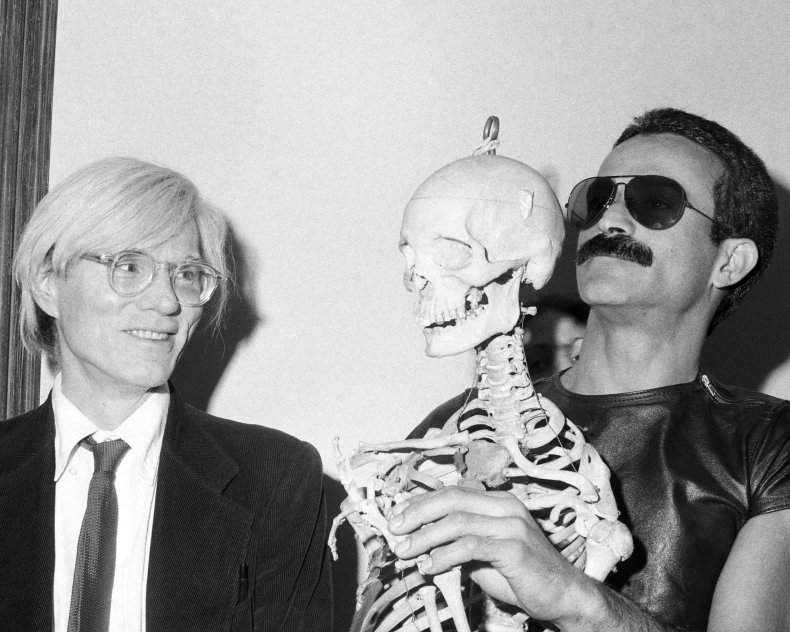 Halston's next lover was Victor Hugo. As seen in the Netflix show, they met in 1972 when the designer hired the young Venezuelan as a sex worker. Per Halston's close friend and fashion illustrator Joe Eula (played by David Pittu), the designer regularly engaged the services of male sex workers, with the pair of them calling this his "dial-a-steak, dial-a-d***" service.
According to Halston's biography, Victor Hugo is an assumed name, a pun on his "huge-o" penis. Interested readers can see the evidence in a series of photos taken by Andy Warhol, for whom Hugo worked as a studio assistant.
Although the Netflix show portrays the relationship as a tempestuous sexual one to the end, Hugo himself said in Simply Halston: "Halston and I never had sex after the first three months, it was a great love affair—not about sex."
When the pair met, Hugo was a student making ends meet through sex work. He became the first of Halston's boyfriends to live with him and, like Austin before him, worked in the designer's boutique. He began in the packing room, but quickly progressed to the role of window dresser.
He became infamous for his avant-garde window displays. In Warhol's diaries, he talks admiringly about a Thanksgiving display Hugo had made using turkey bone, which then got stolen.
Hugo's presence in the company led to Austin's departure. Austin told Gaines: "I put in the window about a week before Christmas. It was fabulous, nothing but red clothing and silver jewellery. But Halston came downstairs with Victor Hugo, and he didn't like it. Halston had Victor redecorate it."
After the weekend, Austin came back to work only to be fired by his former lover. "It was Christmas Eve," he said, "I had packages all over the place, I had a limousine outside waiting to carry me home with all these packages, and I was fired. Christmas Eve, thank you—out the door, no severance, nothing."
Austin said he never saw Halston again, but Hugo remained—and continued to be a volatile presence in the designer's life. Gaines said of the relationship in a New Now Next interview: "Halston liked being humiliated and having the shock value of having Victor around. It was a whole other side to Halston."
The pair had an on-off relationship until close to Halston's death in 1990 from an AIDS-related illness. Per Gaines in the New Now Next interview: "Victor was stealing stuff out of the house when Halston was dying. They had to lock him out."
Nevertheless, as detailed in the book The Last Party: Studio 54, Disco, and the Culture of the Night, Halston left Hugo "several million dollars" in his will. The designer's estate also paid him to sign a non-disclosure agreement—an agreement that Hugo broke, according to Gaines.
Per The Last Party, Hugo burned through all the money and was sleeping on the streets by late 1993. Artist Scott Covert took him in, before he was admitted to hospital with the AIDS-related cancer that would kill him in early 1994.
Halston is streaming now on Netflix.