Hamas Hangs Three Palestinians in Gaza For 'Collaborating' With Israel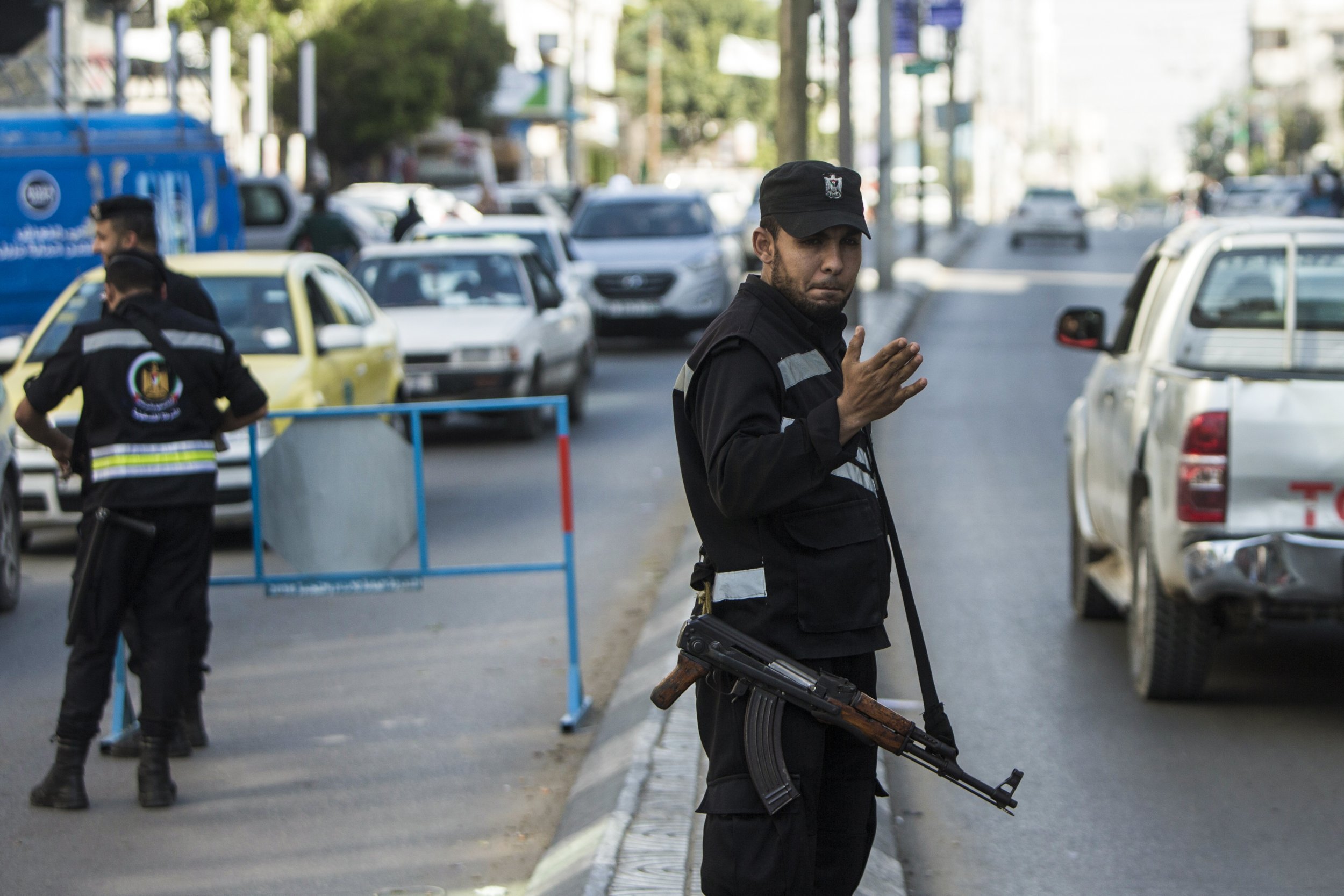 Hamas, the Palestinian militant group that controls the Gaza Strip, said it executed three people on Thursday morning on suspicion of collaborating with Israel.
Hamas confirmed the deaths in a statement released by the Ministry of Interior and published by pro-Hamas news site al-Resalah.
The three men received the sentence in a military court where they faced charges of "treason" and "collaborating with hostile foreign parties." It said all three men had at some point been in contact with "occupation intelligence officers."
Hamas militants then hanged the men at a police compound in the presence of Hamas leaders, who were not identified.
The men were identified only by their initials and their ages: A.M, 55 years old, W.A, 42 years old, and A.SH, 32 years old.
Rights groups have censured the Palestinian militant group for its use of capital punishment in the coastal enclave. It mostly carries out executions of those suspected of working with Israel, but it also hands out death sentences to suspected murderers.
"The death penalty is a barbaric practice that has no place in a modern state. The abhorrent executions by Hamas authorities of three men in Gaza deemed to be collaborators project weakness, not strength," Sarah Leah Whitson, executive director of the Middle East division of Human Rights Watch, said in an emailed statement.
"Hamas authorities will never achieve true security or stability through firing squads or by the gallows, but rather through respect for international norms and the rule of law," she added.
Palestinian militants have also previously shot and killed suspected collaborators in the West Bank. The Palestinian Authority also carries the death penalty as a punishment. Since Palestinian President Mahmoud Abbas assumed leadership in 2005, no executions have taken place, but five people previously sentenced to death had their sentences carried out in the Gaza Strip, according to Israeli rights group B'TSelem. The Palestinian Authority carried out executions under the rule of Yasser Arafat.
Read more: Hamas executes three convicted Palestinian murderers in the Gaza Strip
Hamas, the radical Sunni Muslim movement, has fought three conflicts with Israel since 2008 and opposes any cooperation with a state it considers to be its arch-enemy. The deaths come after the assassination last month of one of the group's top militants, Mazen Faqha. Hamas blamed his death on Israel's spy agency, Mossad.
Israel sentenced Faqha to nine life sentences for his role in suicide bombings targeting Israelis. But in 2011, Israel freed him as part of the exchange of more than 1,000 Palestinian prisoners for Israeli soldier Gilad Shalit—who was held by Hamas for five years—and deported him to the Gaza Strip.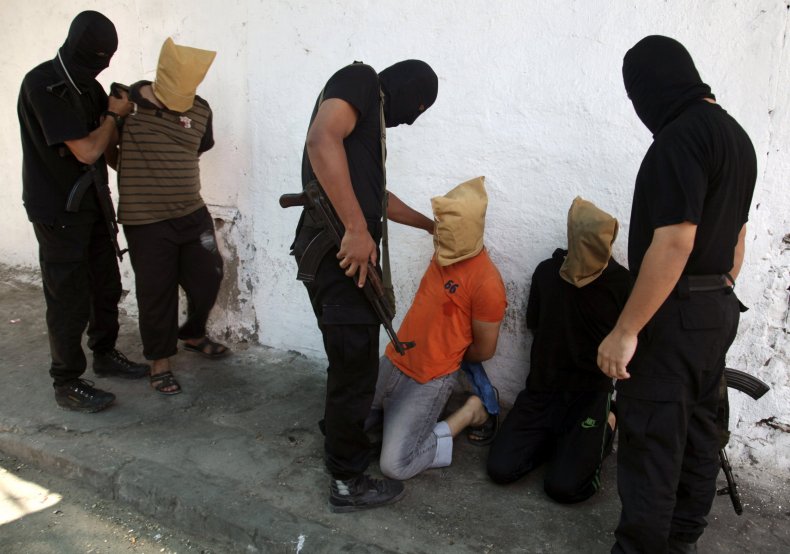 On Wednesday, Hamas' Interior Ministry spokesman Iyad al-Bozum said "several collaborators were arrested" for "their direct role in the assassination" of Faqha on March 24. Hamas' prosecutor general Ismail Jaber said those found guilty would be executed. It remains unclear whether Hamas had connected the three men executed on Thursday to Faqha's killing. The group did not mention Faqha in its statement.
The Israeli press has reported details of Faqha's killing, citing Palestinian sources. He reportedly traveled back to his house in the enclave with his wife and children, dropping them off and going to park the car. Gunmen, armed with silencers, shot and killed him as he sat inside the vehicle.
Since 2007, when Hamas pushed Fatah forces from Gaza, the militant group has executed more than 40 people in the Gaza Strip, of which the majority were suspected collaborators with Israel during the seven-week conflict in 2014. Many of those convicted were tried in military courts or were executed without a trial.