Hamas Executes Three Convicted Palestinian Murderers in Gaza Strip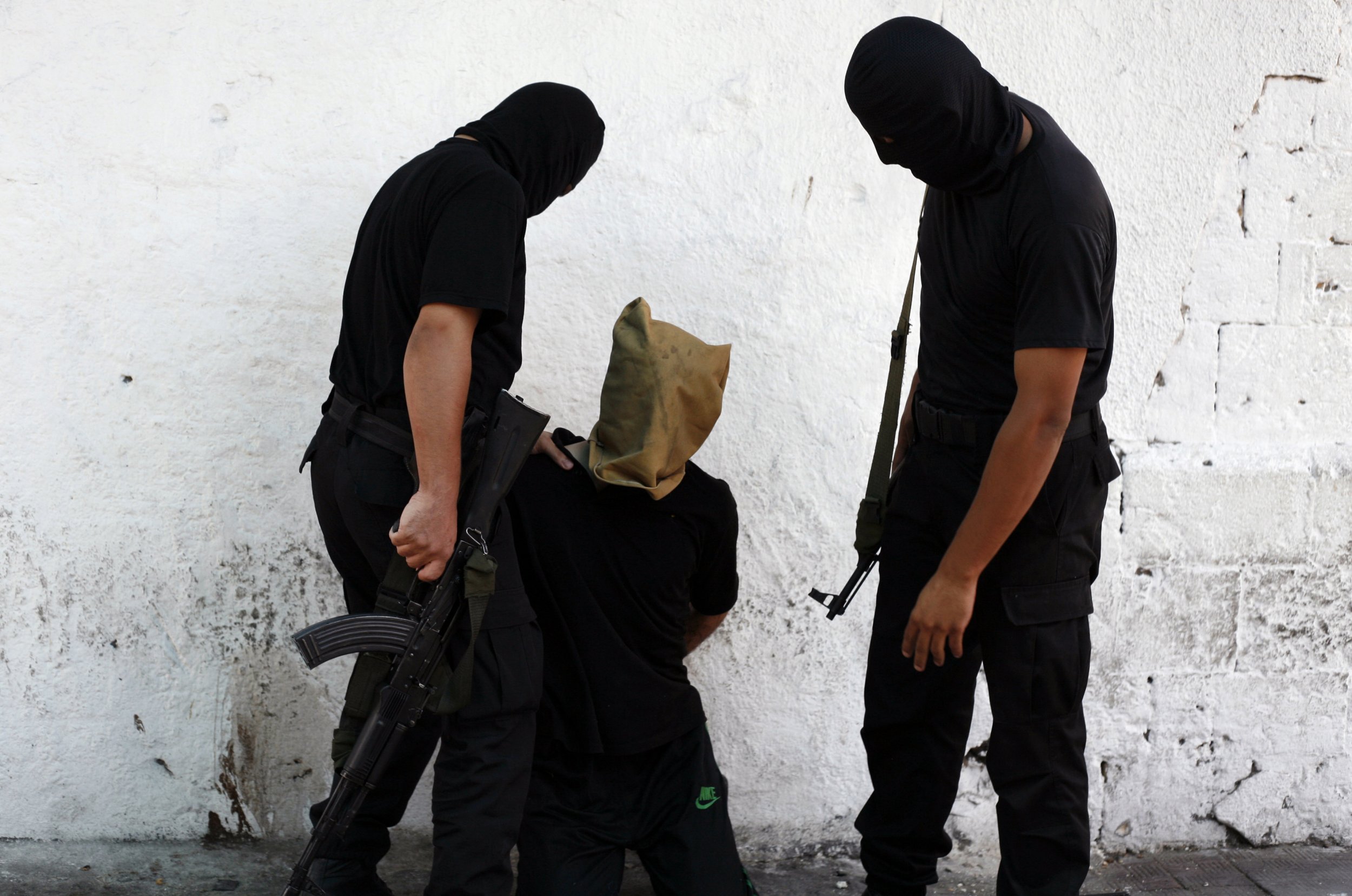 Palestinian militant group Hamas executed three Palestinians on Tuesday after they were convicted of murder. The rulers of the Gaza Strip carried out the death penalties without the approval of the leader of rival Palestinian faction Fatah and Palestinian President Mahmoud Abbas.
The group executed three men, two by hanging and one by firing squad at Gaza's central prison, Gaza's interior ministry said. The relatives of the victims of the men's crimes refused a last-minute pardon.
The death penalties, the first to be carried out in the coastal enclave since a Hamas-Fatah unity government was created in 2014, drew condemnation from human rights groups and Fatah officials.
"Today's executions of three men in Gaza are deeply troubling," says Sari Bashi, Israel and Palestine Country Director for international rights group Human Rights Watch (HRW).
"No one should be put to death, certainly not as part of a legal system in which torture and coercion are common," she adds. "Gaza's leaders should do more to address the socio-economic problems that have exacerbated crime, rather than pursue a veneer of control by killing people."
Fatah spokesman Osama Qawasmi told the Associated Press that the decision to conduct the executions without Abbas's go-ahead meant they were "a crime, a clear violation of the law and a deepening of the split [between the two factions]."
He added that the killings demonstrated Hamas's disregard for Palestinian law and that it did not want national unity between the Palestinian leaderships in both the West Bank and the Gaza Strip.
Since 2007, when Hamas pushed Fatah forces from Gaza, the militant group has executed more than 40 people in the Gaza Strip, of which the majority have been suspected collaborators with Israel during the seven-week conflict in 2014. Many of those convicted were tried in military courts or were executed without a trial, according to HRW.