Hamas Plans 13 Public Executions in Gaza Strip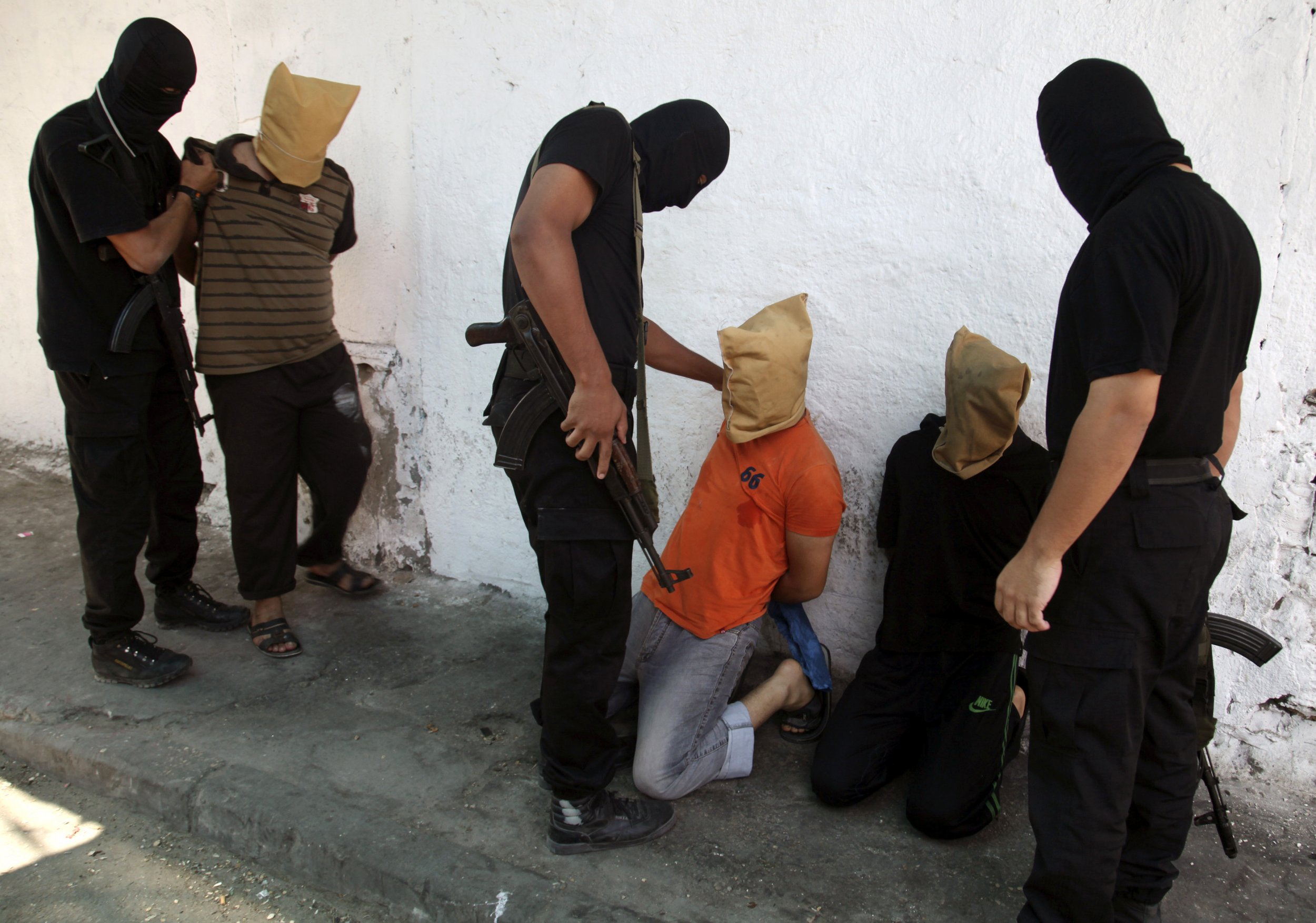 Authorities in the Hamas-controlled Gaza Strip plan to publicly execute more than a dozen criminals in the coastal enclave, the top judicial figure in the territory said on Sunday.
"Capital punishments will be implemented soon in Gaza," attorney general Ismail Jaber said, the Times of Israel reported. "I ask that they take place before a large crowd."
Those set to be executed are not suspected collaborators with Israel, the reason that many previous executions in the territory have been carried out, but criminals with convictions for robberies linked to murders.
Families of victims in the murders have a say in whether the death penalty will be carried out or not, according to officials, and dozens of family members held a protest outside the Gaza parliament on Sunday to call for the death sentences to be upheld.
"The victims' families have the right to demand that the punishments be implemented," Hamas official Khalil al-Haya told Israeli daily newspaper Haaretz on Friday. Under Hamas rule in the Gaza Strip, authorities can hand out death sentences for cooperation with Israel, murder and drug offenses.
Rights groups have condemned Hamas's conduct in the Gaza Strip, saying that the militant group used the 2014 conflict with Israel to carry out unlawful killings and commit grave abuses, as well as targeting members of the rival Palestinian Fatah faction, led by President Mahmoud Abbas, who presides over the West Bank politically.
Gaza authorities ordered nine death sentences in 2015 and 10 so far this year but none of those have been conducted, according to the Palestinian Centre for Human Rights (PCHR). Of some 170 death sentences in the territory since 1994, authorities have followed through with 30.
In the seven-week Gaza conflict in 2014, Hamas militants executed six men suspected of collaborating with Israel. A firing squad from Hamas' military wing, the al-Qassam Brigades, carried out the execution at Gaza's main mosque.
The group's armed wing also executed one of the group's leading commanders earlier this year on the charge of "moral turpitude," a Hamas term for homosexuality. Militants shot Mahmoud Ishtiwi, 34, three times in the chest after they had detained him for a year.