Hamas Hails Surge of Israel Attacks That Left U.S. Tourist Dead As 'Heroic'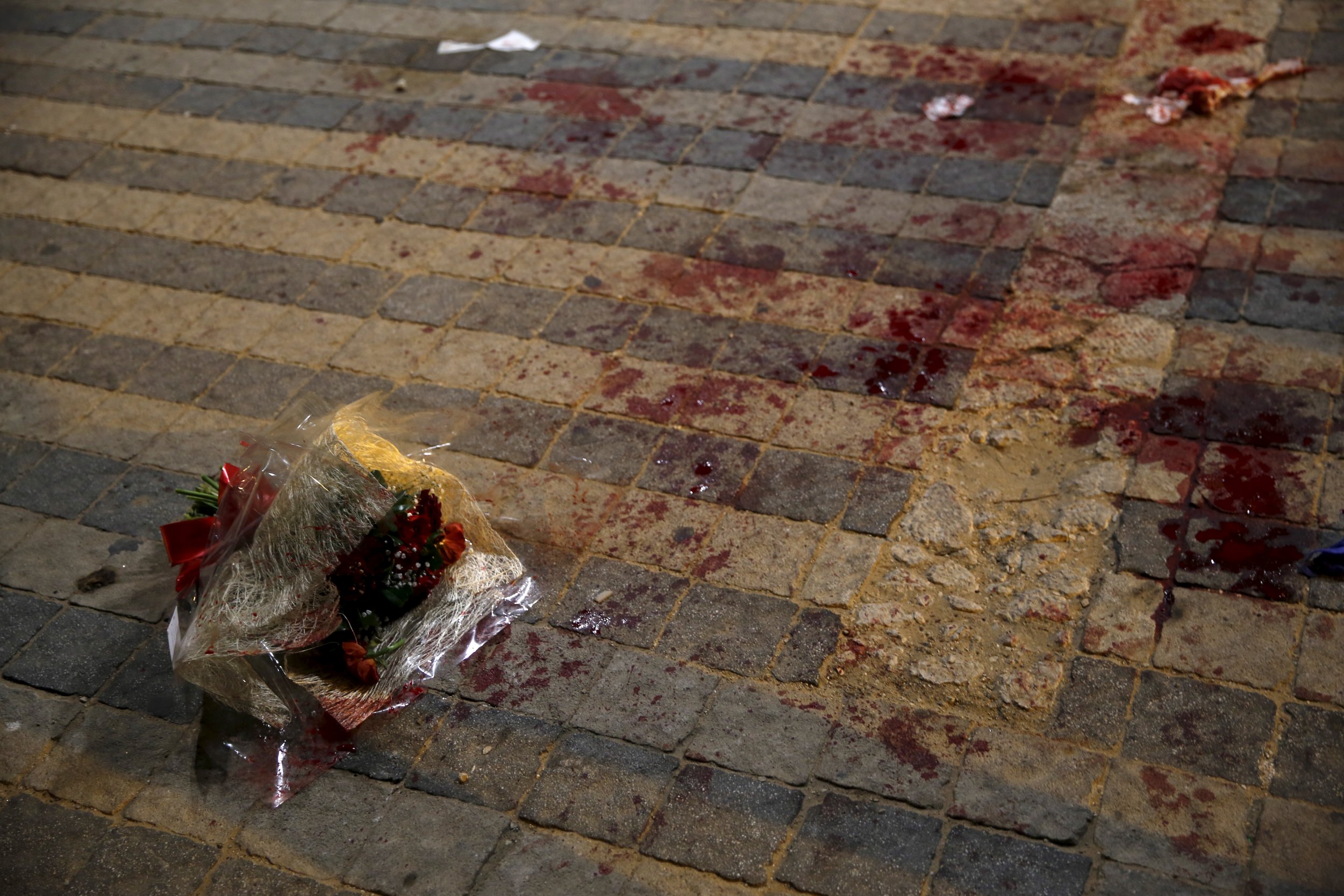 Palestinian militant group Hamas praised the wave of violent attacks across Israel on Tuesday, that left one U.S. tourist dead and 14 Israelis injured, as "heroic."
In one attack, a Palestinian from the West Bank city of Qalqilya stabbed an American tourist to death and injured nine others in a stabbing spree on a boardwalk in the port town of Jaffa, near the coastal city of Tel Aviv.
"Hamas congratulates the three heroic operations this evening, in Tel Aviv, Jerusalem, and Jaffa, and considers this proof of the failure for all these theories to abort the Intifada (uprising), which will continue until the realization of its goals," Hamas spokesman Sami Abu Zuhri said in a statement released on Tuesday.
"Hamas celebrates the martyrs that have ascended through these operations, and confirms that their pure blood will, God willing, be the fuel for escalating the Intifada," he said.
In response to the deadly attack in Jaffa, Tel Aviv Mayor Ron Huldai said that the mixed Jewish-Arab town was opposed to the attacks. "We know that the residents of Jaffa condemn this event," he said. "It is the right thing to continue our routine as normal; we cannot stay locked up at our homes."
There were three other attacks across Israel on the same day that U.S. Vice President Joe Biden arrived in the country to meet Israeli Prime Minister Benjamin Netanyahu to discuss a ten-year, multibillion-dollar military aid package from Washington to Israel.
A Palestinian shot and wounded two police officers in Jerusalem before being shot dead. A 50-year-old Palestinian woman tried to stab Israeli police officers in the holy city before she was shot and killed. In the town of Petah Tikva, a Palestinian stabbed an Israeli in a store before the victim and the store owner fought him off, wounding him with the knife before he succumbed to his injuries.
In total, Palestinian attackers have killed 28 Israelis and two Americans since the start of October in a series of stabbing, shooting and car-ramming attacks. In the same time period, Israeli forces have killed at least 177 Palestinians, 119 of whom Israel says were attackers.