Hamas Threatens New Intifada If Trump Recognizes Jerusalem as Israeli Capital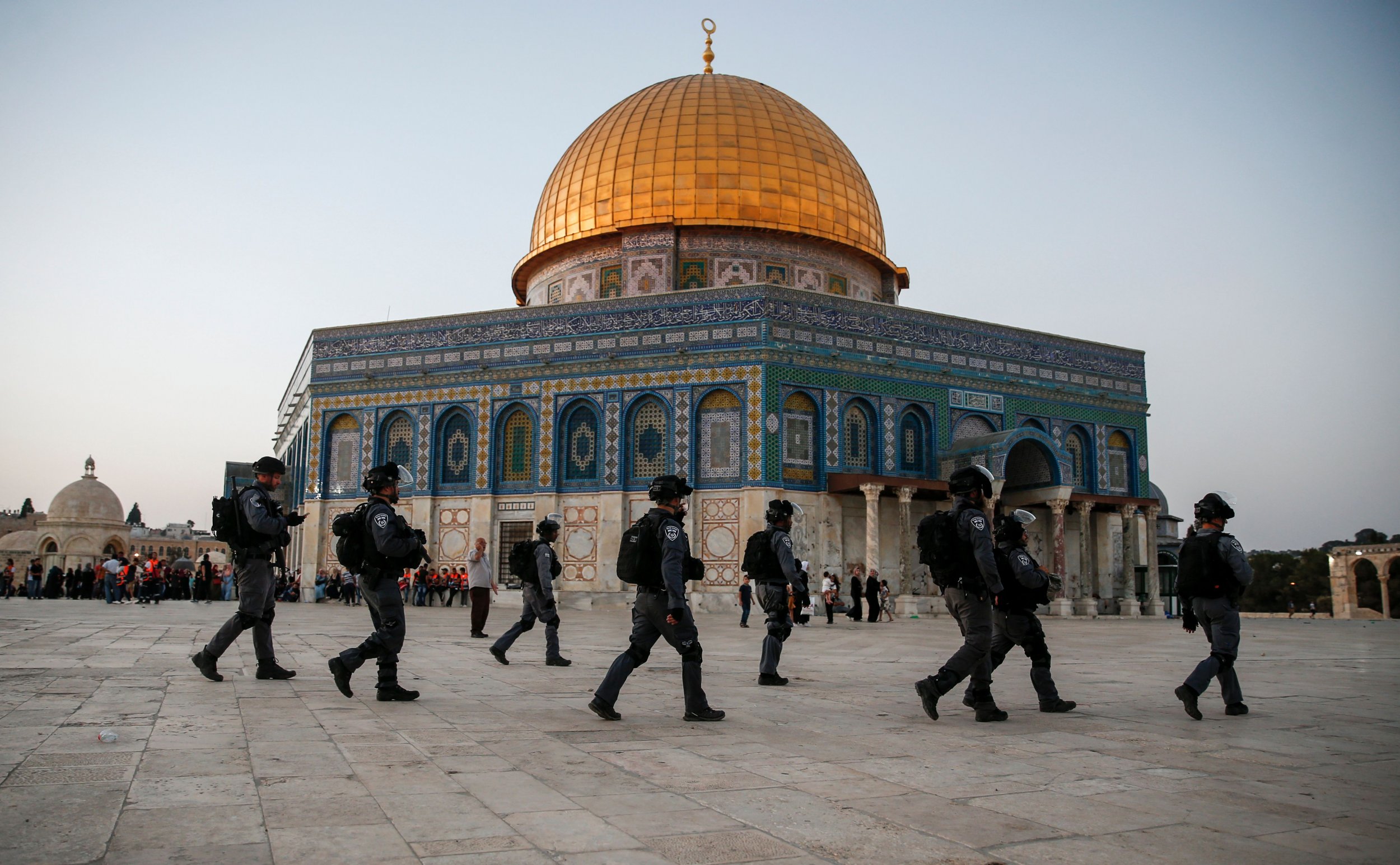 Palestinian militant Islamist group Hamas has reportedly threatened a new intifada if the United States starts recognizing Jerusalem as the capital of Israel or moves its embassy to the holy city.
Although it seems as if the embassy will stay put for now, officials close to President Donald Trump revealed last week that he was considering declaring Jerusalem the capital of Israel, even though it was made clear to him that the move would endanger American diplomats in the area.
In a statement on Saturday, Hamas called for a renewed uprising to resist the American recognition of Jerusalem as Israel's own. Palestine considers the eastern part of the city to be the capital of its future state and sees any declaration that it belongs to Israel as legitimizing its claim to it.
"We warn against such a move and call on the Palestinian people to revive the intifada if these unjust decisions on Jerusalem are adopted," Hamas said in a statement reported by Agence France-Presse (AFP).
"Any decision to move its embassy there would be "a flagrant attack on the city by the American administration" and give Israel "a cover for continuing its crime of Judaising the city and emptying it of Palestinians," it said.
The last intifada, or uprising against Israeli power, was ignited when right-wing opposition leader Ariel Sharon's visited Jerusalem's Al-Aqsa mosque compound in 2000. Approximately 3,000 Palestinians and 1,000 Israelis were killed in the five years that followed.
Palestinian President Mahmoud Abbas warned that recognizing Jerusalem as Israel's capital "destroys the peace process" and "pushes the region into instability," in a statement given to the AFP.
If the president does end up recognizing Jerusalem as Israel's capital, he will need to clarify important details such as whether the recognition will be limited to West Jerusalem, if he will acknowledge Palestine's claims to East Jerusalem, and how he will handle Jerusalem's status as a holy city.
The declaration would not signal a departure from United States law — a 1995 statute signed by Bill Clinton declared Jerusalem as the capital of Israel, but it has been up to officials to decide whether or not they'll recognize it. None have yet chosen to do so.
Trump had reportedly also been considering moving the United States embassy to Jerusalem in a move that would fulfill one of his campaign promises, but decided to hold off for now. Under the terms of the 1995 Jerusalem Embassy Act, the U.S. must move its embassy to Jerusalem. But previous presidents signed a waiver every six months to keep the diplomatic hub in Tel Aviv and ensure State Department funding for its facilities.
Trump last signed the waiver in June, and is set to sign the new order on Monday, The New York Times reported Friday.