'The Handmaid's Tale' Season 4 Ending Explained and What It Means for Season 5
The Handmaid's Tale Season 4, Episode 10 is now streaming on Hulu.
In the season finale, titled "The Wilderness," June (played by Elisabeth Moss) finally got revenge for some of what she went through in Gilead—though one final element she needs for closure remains up in the air, ready to be explored in the fifth and possibly final season of The Handmaid's Tale.
Find yourself confused by the multiple deals and double dealings that led to Commander Fred Waterford's (Joseph Fiennes) return to the U.S., and by exactly where June is going at the end of the episode?
Here's a full recap of the full events of Season 4, Episode 10.
What happened at the end of The Handmaid's Tale Season 4?
"The Wilderness" ends with June returning to Luke's (OT Fagbenle) house to say goodbye to daughter Nichole. She is is badly bruised, and tells Luke she will be leaving in five minutes.
Exactly where she is going she does not say, but based on the action of the last few episodes it seems she is returning to get Hannah. In the last episode, Nick (Max Minghella) revealed to her exactly where she was.
Though most of the season has been about June trying to accept leaving Hannah behind in the U.S. as she lives her life in Canada, it seems that June cannot give up her daughter, even if it means losing her own life in the process.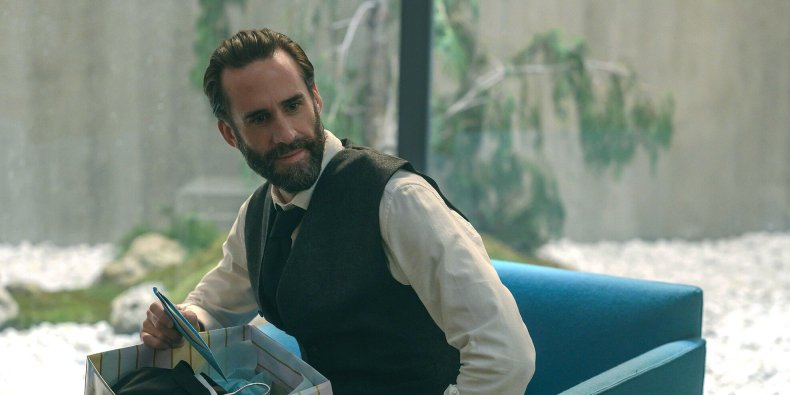 Of course, June has a valuable ally in the U.S., who helped her get her revenge on Fred. At the top of the episode, it seemed that the chance to see Fred face legal repercussions for his crimes was slipping away after Mark Tuello (Sam Jaeger) revealed Fred was being given immunity for the information he has about Gilead.
This led June to formulate another plan that saw her collaborating with a former adversary, Commander Joseph Lawrence (Bradley Whitford). Meeting with the Commander and Mark in a diner, they make a deal whereby Joseph gets to bring Fred across the border, and in return 22 members of the Resistance will be deported to Canada.
After this meeting is over, Joseph tells June that no matter what Gilead ends up doing to Fred, it will not make up for what he did to her.
With that in mind, she makes a second deal with Nick, after the pair regained contact in the last episode. After Fred gets brought back across the border, Nick turns up and claims Fred for the Gilead secret police, The Eyes.
Except that is not what he is really doing. Instead, he hands Fred over to June and an army of former victims of Fred, who set on him in order to, as June put it earlier, make him feel as scared as she was.
By the end of the episode, Fred is seen lynched and dead, with the words,
"Nolite te bastardes carborundorum" written under him, a key Resistance phrase seen in Margaret Atwood's The Handmaid's Tale and in the first season of the book.
The Handmaid's Tale Season 5 has already been confirmed by Hulu, meaning that viewers should find out exactly where June is going, and what the cost of her revenge on Fred will be.
The Handmaid's Tale Season 4 and all other previous episodes are streaming now on Hulu.